National V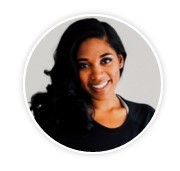 olunteer Week is upon us and it had me thinking…
What does volunteerism mean to you? Why do you volunteer? What's your reason for volunteering?
No matter how it's phrased, in all my years at United Way, I have not been given the same answer twice. Now, don't get me wrong. Yes, I usually hear "I want to help my community" almost every time, but once volunteers dig a little deeper, many often have a very particular and many times special reason why they give their time to volunteer.  Perhaps it's a personal connection to the agency, a past life experience, someone inspired them and yes, sometimes it's just for the community service hours.
For some, volunteering could mean spending time with a senior citizen who may be used to being alone at home all day and to others it may be reading books with a little kid and helping them to sound out the words.  For many, it's helping to coordinate collection drives of food, clothing, and household products to distribute to families and individuals or serving on a local committee or board that helps to shape our community.
Volunteering comes in so many different shapes and sizes, and my conclusion is that volunteerism is not just throwing together snack bags for the sake of it, but there is a true reason or meaning behind it for everyone who takes the time to give their time.
Truth is, we all volunteer for different reasons.  Whatever your reason may be, it's special to you. So this National Volunteer Week (April 10-16), we honor all of our volunteers who somehow have grown a love for United Way and our mission in the community.  They each have their own reason to LIVE UNITED and understand us.  How special is that?  We are so grateful.
So, let me ask you again. Why do you volunteer? I challenge you to really think about your answer and what volunteering means to you.