Steps to a Successful School Year: Kindergarten
This article is part of a four-part series by United Way's Frank Cardella, a former high school science teacher, education advocate and president of one of the largest educator union affiliates in Virginia.
Click here
to read other articles in the series.
Kindergarten Readiness
Excitement and apprehension; the feelings are the same for children and parents alike. After all—there's no denying it—kindergarten IS school. For some children (and parents!), particularly those who went to an official preschool or a structured daycare center, school is no big deal, it just represents the next step in group social activities. But for children who spent their toddler years at home with a parent, grandparent or other in-home caregiver, going to school is a new and potentially stressful experience. The standard kindergarten curriculum has changed significantly over the past several decades, and so has our concept of what makes a child "ready" to start school. Making sure that your child sets off on his or her school journey with the best chance to succeed right away will also increase the likelihood that he or she will be reading on grade-level by third grade, stay engaged in middle school, and graduate high school on time with a career plan that involves college or technical training.
Brain Development: Mind like a sponge and growing like a weed.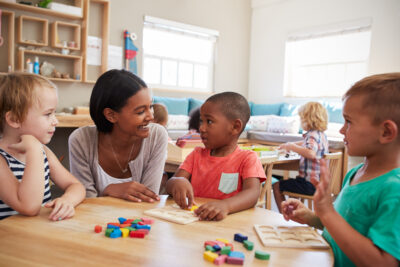 A child's brain physically has reached 80% of its total size by age three, and 90% by age five, with much of the activity taking place in the mid-brain: the temporal lobe and the parietal lobe. These are the parts of the brain that deal with hearing, language and physical interaction with the environment. During those years, she is not just taking in the world around her, she is learning how to learn. Sounds and touches hold particular fascination for him, so encourage experimentation with different objects, volumes, textures and resistances. Even though your child can walk, pick him up and carry him at times so he can reach things like tree branches or the roof of your car (which also makes an interesting sound when he bangs on it!), and hold hands and hug often.
Talk loudly and quietly, sing and hum with her—anything can be turned into a song, even a grocery list or laundry being put in the washing machine. Believe it or not, this is important kindergarten prep!
While most schools have age cut-offs for starting kindergarten (usually around five years old), the more important indicators are social-emotional skills and cognitive development. How well does your child respond to new environments? Does she get anxious around groups of people? Can he express himself clearly and communicate with both adults and other children? Can she share and take turns with minimal prompting? Does he make connections between words, actions, and facial expressions? Notice what's not on the list: numbers, colors, letters, days of the week and already being able to read on Day One. Are those things helpful? Sure. Are they a roadblock to a successful kindergarten experience? No way.
"Do you want to wear this one or that one?"
Life is full of choices, even for kindergarteners. One of the best things that you can do to help your child get ready for school is to present manageable choices. Keep the options limited so that he does not get overwhelmed (and so that you do not have to correct a "bad" decision), but allow your child to make a choice, and then discuss with him what led him to pick the option he did. Practice making choices early and often: what to play with, where to go, what to eat, which story to listen to. Create some autonomy for your child, but remember to control the range of options. Ask "Do you want to color or play with Legos?" not "What do you want to do?" Ask "Would you like a sandwich or nuggets?" not "What do you want to eat?" When your child is used to making decisions for herself (and getting your approval), she will feel confident to navigate new situations in her classroom.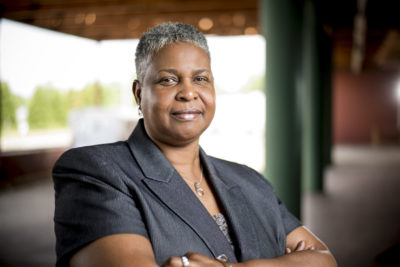 The first day of school is a big deal for any student, particularly young learners headed to "big school" for the first time. With a new school year upon us, what are some things parents and families can do to help their child start the year off right? 
United Way's Shelia Pleasants
 spent 14 years running an early childhood education program in Richmond. We asked her for some
tips
.
Daycare is not the same as Preschool.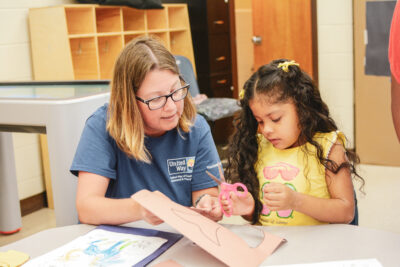 Not every child has the benefit of a stay-at-home parent until the start of kindergarten. For many children, day care centers and preschools provide the kinds of experiences and stimuli that their growing brains need in order to transition to the world of regular full-time school. However, it is important to stress that just because a child is spending time in a social environment or a care center, it does not mean that she is getting what she needs to enter kindergarten poised for success. Many daycare centers provide supervision, meals and entertainment for children with no emphasis on cognitive or social-emotional development. Additionally, individual (in-home) daycare providers can be licensed, but may or may not have knowledge of what makes a child "kindergarten ready."
Certified preschools, on the other hand, are required to provide evidence of accreditation (or eligibility) and have educational standards that ensure that employees are teaching, not just watching, the students in their care. In addition to Project Head Start and the Virginia Preschool Initiative (VPI), which aim to provide early educational access to low income families, there are many religious-themed and private for-profit preschools in the area. In fact, the importance of early childhood education (ECE) to long-term school success has led to a growth rate for qualified preschool providers that is higher than the average for all occupations. Unfortunately, building more preschools doesn't necessarily equate to more access for those students most in need of an academic experience. As with other systemic issues, United Way works with community partners in the preschool arena to prevent income gaps from reinforcing opportunity gaps.
Keep reading this series: 
Frank Cardella is the Director of Community Impact for United Way of Greater Richmond & Petersburg. Prior to joining United Way, Frank served the public good for 20 years as a high school science teacher, education advocate and president of one of the largest educator union affiliates in Virginia.