Central Virginia COVID-19 Response Fund
The ongoing COVID-19 crisis is impacting every single person in the region, particularly those who were already struggling to make ends meet and have seen their income reduced or eliminated in recent weeks.
Your local United Way is stepping in to help. We are proudly supporting the Central Virginia COVID-19 Response Fund, which is housed at the Community Foundation for a Greater Richmond and managed in partnership with Emergency Management Alliance of Central Virginia. United Way will be matching up to $100,000 in donations made to the fund through our website.
About the Fund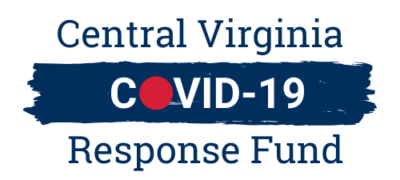 The Central Virginia COVID-19 Response Fund is providing rapid support to community organizations that are meeting the needs of individuals and families most affected by the coronavirus pandemic. The fund is designed to be flexible in focus as needs change over time, and to complement other resources and responses at the national, state and local levels.
As a community, we will get through this…together. It's how we have overcome challenges of the past, and it's how we will build resiliency for the future. Our goal is to do the most good for the most people in our region. We are working collaboratively to be sure we're leveraging everyone's expertise to meet as many needs as possible.

Contact
For general inquiries, contact: covid19@cfrichmond.org
For media inquiries, contact:
Kimberly Russell
Senior Vice President, Marketing
Community Foundation for a Greater Richmond
covid19media@cfrichmond.org
(804) 402-6577
Brian Wachur
Vice President of Marketing & Communications
United Way of Greater Richmond & Petersburg
wachurb@yourunitedway.org
(301) 807-7723
 For more information about the fund, contact: customerservice@yourunitedway.org