United Way works with 40+ local and regional nonprofit agencies to tackle each of our nine
Steps to Success
. 
Get to know these agencies
and learn about their partnership with United Way. We invited
Amy Bodman
, Chief Executive Officer at Circle Center Adult Day Services, to tell us about her work. 
Tell us about your current role and your professional background.
I am the Chief Executive Officer at Circle Center Adult Day Services, having transitioned into the role in 2015. I have been an Occupational Therapist for over 25 years, with the majority of my career spent working with older adults with varying diagnoses and needs. I earned a Master of Business Administration in 2011 which combined with my clinical background enables me to lead Circle Center as we continue to move in the direction of stable and certain growth in our industry.
What is Circle Center Adult Day Services' mission?
To provide comprehensive and individualized quality care for older adults during the day, enabling them to live at home and providing assurance and respite for family caregivers.
How does Circle Center Adult Day Services support the Connected & Healthy Older Adults component of United Way's Steps to Success?
Founded in 1976 by Richmond's Fan District Churches, Circle Center remains a non-sectarian, non-profit organization licensed by the Virginia Department of Social Services. Circle Center Adult Day Services provides licensed daycare for community-living, high risk, nursing home eligible older adults, and respite, education and support for their family care-givers. Center services are designed to support continued community living, maintain or improve functional abilities, develop coping skills and improve the quality of individual and family life. The Center employs 2 full time Registered Nurses, 1 full time LPN and 1 part time RN, 2 Social Workers, 15 Certified Nursing Assistants, 2 Occupational Therapists, 4 Certified Recreational Therapists, a Music Therapist and an Activity Coordinator, all devoted to providing the medical care, physical activity and cognitive stimulation our participants need throughout the day. If the participants of Circle Center were not able to attend, they would be either home alone at risk of social isolation or placed in a nursing home or other long-term care residential facility. Our role in the United Way's Steps to Success supports healthy aging in a community which not only cares for the aging adult, but also that person's family and caregivers.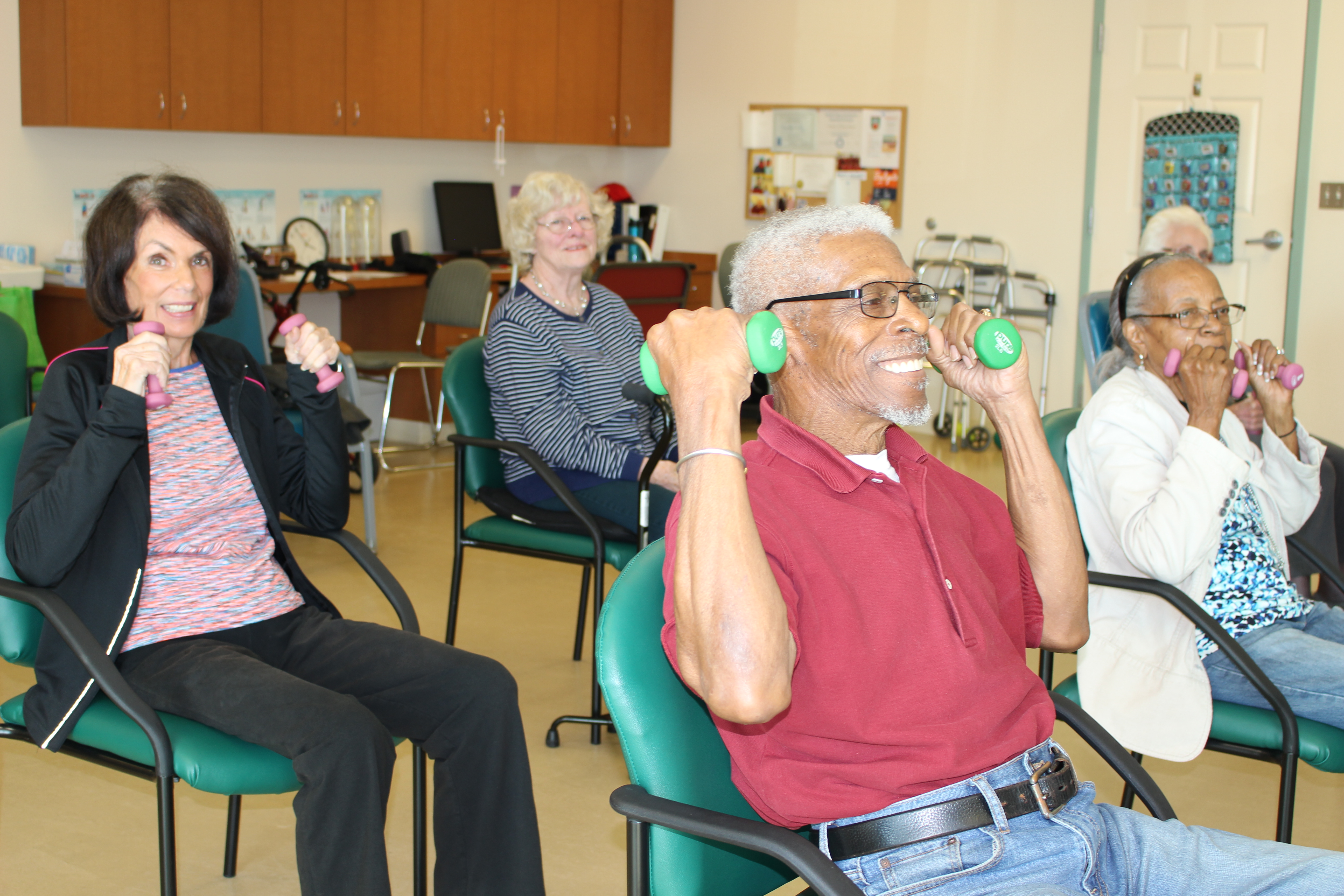 What do you think is the biggest value United Way brings to this area?
United Way promotes collaboration of many dynamic agencies. If the agencies supported by the United Way are encouraged to partner and share knowledge and resources, we have a much greater reach and thus are able to support more community members.
What project or initiative has you most excited for the future?
United Way's focus on decreasing social isolation is one that underlies the mission here at Circle Center. In enabling older adults to engage with their peers, connect with their families and friends, despite their limitations and because of their strengths, we are supporting and empowering the community as a whole.
More Information: