United Way works with 40+ local and regional nonprofit agencies to tackle each of our nine
Steps to Success
. 
Get to know these agencies
and learn about their partnership with United Way. We invited
Tanya Gonzalez
, Executive Director of Sacred Heart Center, to tell us about her work. 
Tell us about your current role and your professional background.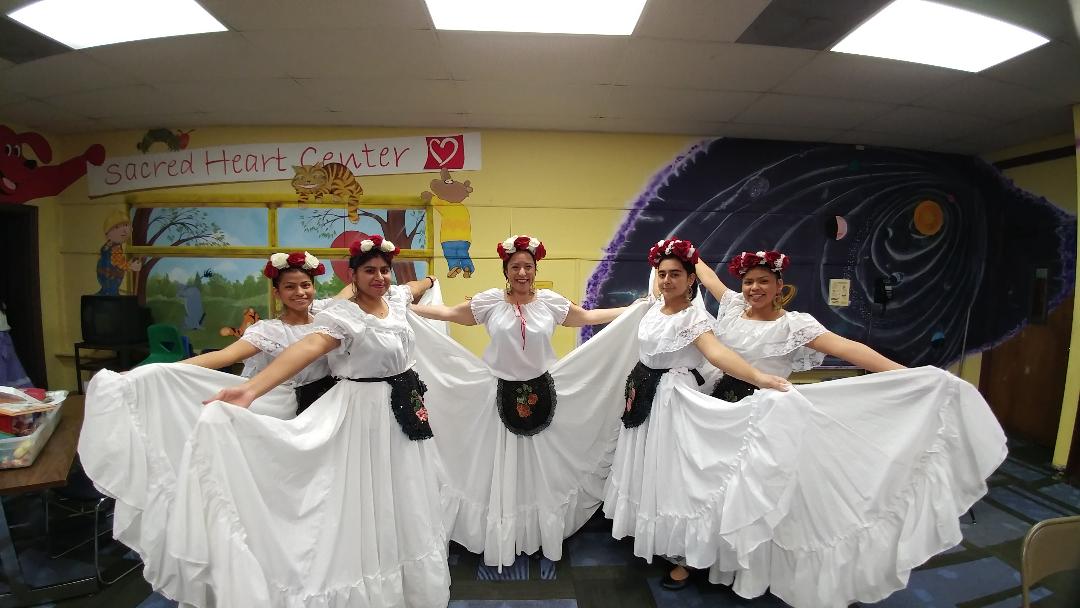 Tanya Gonzalez joined the Sacred Heart Center as the Executive Director in July 2016. She has over 15 years' experience in working with and for Richmond's Latino community, previously as the Manager of the City of Richmond's Office of Multicultural Affairs for over ten years. Ms. Gonzalez has a Bachelor's Degree in Latin American Studies from Brown University and a Master's in Public Administration from Virginia Commonwealth University. In her free time, Ms. Gonzalez coordinates a dance group (pictured) at the Sacred Heart Center that performs traditional Latin American and Spanish dance in the Richmond area.
What is Sacred Heart Center's mission?
The Sacred Heart Center (SHC), a non-profit community center located in South Richmond, is dedicated to serving Latino families and individuals. Founded in 1990, the SHC has a long history of serving the most vulnerable in our community. Our current mission, adopted by the Board in 2011, is to create a hub for the Latino community in the Richmond metro area that opens pathways to social and economic integration, family success and community leadership.
How does Sacred Heart Center's work support United Way's Volunteer Income Tax Assistance program and the Financial Well-being component of United Way's Steps to Success?
Sacred Heart Center hosts a free tax preparation site, as part of United Way's Volunteer Income Tax Assistance (VITA) program. Ours is the only fully bilingual site in the area, and we assist families in filing their taxes so that they are able to save the hundreds of dollars that they may have otherwise spent. As part of the tax site, we also work to connect taxpayers to other resources, such as help with tax problems and other financial issues.
What do you think is the biggest value United Way brings to Sacred Heart Center?
During my tenure here at Sacred Heart Center, United Way has helped us with connections. This has manifested in a variety of ways, from connecting us with corporate volunteers for events or programs, to connecting us with United Way staff that can help us grow in certain areas, such as in program evaluation. United Way has been a resource to the organization and to me personally as I have gotten settled in as Executive Director.
How have needs in our region changed over the past 10 years?
I will answer this question from my perspective as a person that works with and for Richmond's Latino community. Our Latino community has grown over the past 10 years, so I do see a need, on a daily basis, for services that are language accessible, culturally relevant and inclusive of our growing diversity in the region.
What 2018 project or initiative has you most excited for the year ahead?
We are hoping to launch a new arts program this year for youth at the Sacred Heart Center. It is still in the works, but we are working hard to make it happen. Arts and culture are passions of mine, so getting this program off the ground is very exciting for me.
More information: