This article is presented in partnership with 
Smart Beginnings Greater Richmond
. Smart Beginnings is a regional coalition of public and private organizations, businesses and citizens working together to ensure that all children, from birth through five, are healthy, well-cared for and ready to succeed in school, work and life. Smart Beginnings' regional collaboration traces its roots back almost 20 years, and is supported today through strong partnerships with ChamberRVA, United Way of Greater Richmond & Petersburg and the Virginia Early Childhood Foundation.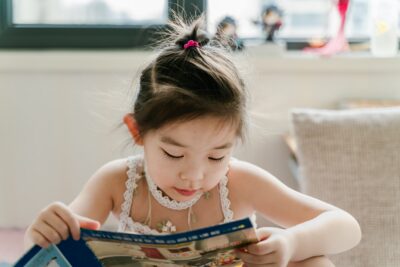 To measure progress against our regional vision, Smart Beginnings Greater Richmond – and many other early childhood initiatives – have tracked a kindergarten literacy screening indicator known as PALS-K over the years. This screening is given in the fall of kindergarten, so it has long served as a proxy for measuring school readiness in our regional efforts.
It is important to understand that this benchmark data is NOT an indicator of the quality of the school district or elementary school, but instead serves as one indicator of school readiness for incoming kindergarten students.
PALS stands for Phonological Awareness Literacy Screening, and K indicates it is given in Kindergarten.
Developed at the University of Virginia, this screening is given in school divisions across Virginia and the country. It is commonly used in kindergarten through third grade classrooms. Even though it was designed for teachers to use in the classroom, UVA's PALS-K website also has great information and tips for parents, too.
Each fall, approximately 12,000 children enter kindergarten in our region. In 2016, 85% of kindergartners met the PALS-K benchmark in the fall. However, this means that 1,763 children needed extra help getting ready to read. The majority of the children who did not meet the benchmark resided in Chesterfield, Henrico and Richmond.
State level analysis of PALS-K and other early childhood indicators found "disparities by economic status and race/ethnicity that persist even in the face of large statewide improvements overall." (Virginia Early Childhood Foundation, 2016). Until last year, our access to PALS-K data had been limited to the school district level, which made it impossible to focus on early childhood efforts in a more targeted way, like a neighborhood or elementary attendance zone. Without access to disaggregated data, using only district level rates can conceal significant disparities between students and their counterparts.
What is an achievement gap?
Achievement gap refers to significant disparities in academic performance between different groups of students, such as white students and minorities, or students from higher-income and lower-income households. National data shows that the achievement gap is largely set by age five (Council of Economic Advisers, 2014).

In 2017, Smart Beginnings Greater Richmond worked with United Way, Bridging Richmond and superintendents across our region to analyze and present PALS-K data in a new and different way. Examining the disaggregated data has allowed us to identify trends and visualize achievement gaps among incoming kindergarten students so that early childhood intervention and programs can be targeted to reach specific populations and neighborhoods.
These findings reflect the differences between low-income students and their higher-income peers or minority students versus their white counterparts, similar to what was revealed in the state-level analysis. Initial presentations of the data have already led to deeper conversations at several school districts about how they implement the PALS screening, and how they can use this data to inform where public preschool classrooms could be added.
In addition, conversations with other stakeholders, like libraries and home visiting programs, are leading to ways these organizations can work more closely on early literacy with public school partners.
As Smart Beginnings continues to promote the importance of school readiness during this year's Regional Kindergarten Registration campaign, we are excited to be taking our work to a new level. By using new data and analysis to strengthen partnerships and maximize the impact and investment of our myriad partners across the region, our goal is that ultimately more children will enter kindergarten with the skills they need to succeed in school, work and life.