2020 Impact Report Now Available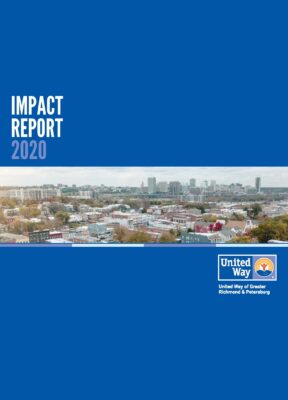 United Way of Greater Richmond & Petersburg's 2020 Impact Report is now available!
This 50-page report covers our work during the 2020 fiscal year (July 1, 2019 through June 30, 2020).
In those 12 months, we saw tremendous successes, such as our new Kindergarten Countdown Camp program, and tremendous challenges, most notably the ongoing COVID-19 pandemic.
READ THE REPORT