2021 Impact Report Now Available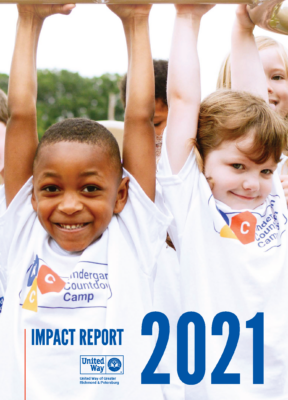 United Way of Greater Richmond & Petersburg's 2021 Impact Report is now available! 
This 39-page report covers our work during the 2021 fiscal year, July 1, 2020 through June 30, 2021.
Our 2021 Impact Report highlights many of our most notable accomplishments from the past 12 months, from the launch of new programs like WomenRise and Start up for Success to our continued investment in dozens of local nonprofits.