Celebrating Publix Philanthropy in Our Region 
The impact of United Way's work depends on the philanthropic commitments from dedicated partners and donors. This week, the nonprofit is celebrating Publix, a long-time supporter of United Ways across the country. United Way's partnership with Publix started in 1979 in Florida and now extends to over 100 stores across seven states.

Locally, United Way of Greater Richmond & Petersburg is celebrating 16 Publix Super Market stores from March 20 – March 24, 2023. Our local United Way has been in partnership with Publix for six years, and Publix has given back in a variety of ways including running workplace campaigns and volunteering in the community. Their support allows United Way to fund dozens of nonprofits and run a variety of programs that address local community needs.

Publix has always been a model for corporate philanthropy, and several local Publix locations have enthusiastically reached out to United Way to find volunteer opportunities. Recently, Publix created a Martin Luther King Jr. Mural at the Mosby Resource Center (pictured below). And over the next few months, United Way looks forward to partnering with Publix on projects including a toilet paper drive (details below), Reading for Resilience volunteering, park beautification projects and more.
"Publix Super Markets embody the true spirit of philanthropy," said Angela Otto, Interim President & CEO of United Way of Greater Richmond & Petersburg. "Our partnerships with local organizations are critical to delivering so many of the services that we and our funded partners provide, and Publix continuously finds new ways to give back. We are grateful for the opportunity to collaborate to serve our community."

Publix Super Markets is one of many companies across the Richmond and Petersburg region that have chosen to partner with our local United Way to help individuals and families in need. Join the effort to give back to the local community by learning more about our workplace campaigns and corporate engagement opportunities.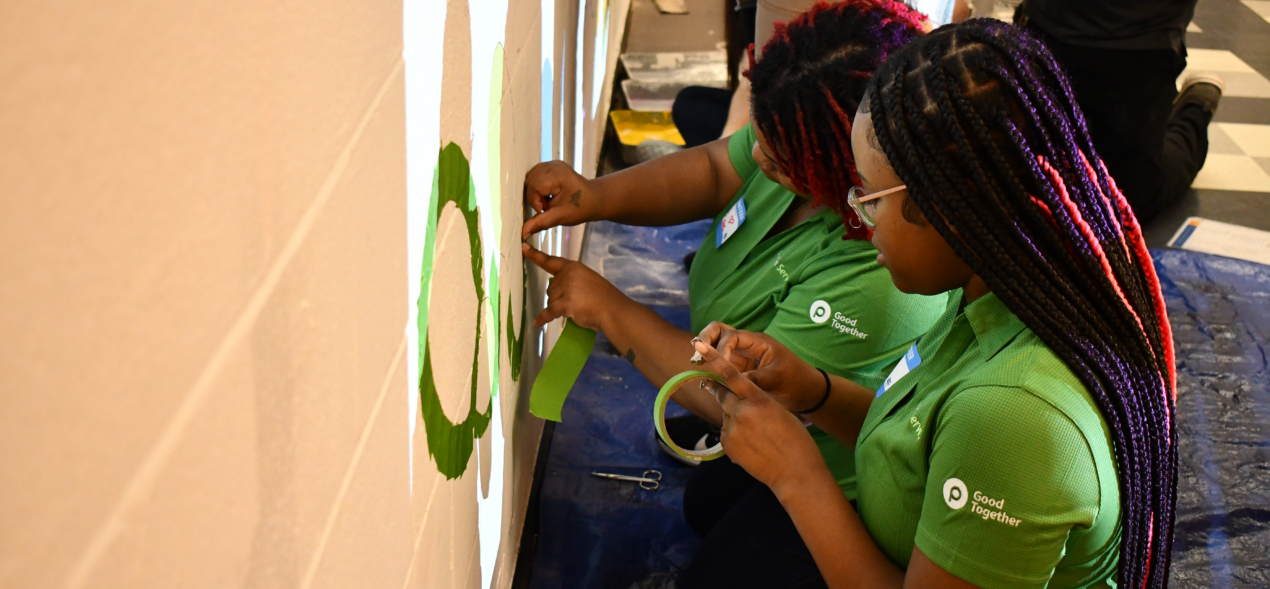 Help Publix Support Local Nonprofits
Join Publix in supporting the YWCA and St. Joseph's Villa by donating toilet paper to one of the participating Publix locations! The toilet paper drive will run from March 20 to April 20. Below is a list of locations accepting donations. Please leave donations in the donation bins located at the front of the store. If you have any questions, contact volunteer@youruniteway.org.
Henrico & Glen Allen
Nuckols Place Shopping Center
Short Pump Crossing
The Shoppes at Crossridge
Virginia Center Marketplace
The Village Shopping Center
Westpark Shopping Center
Brandy Creek Commons
Publix at Cosner's Corner
Embrey Mill Town Center
Richmond & Chesterfield
Carytown Exchange
Harbour Pointe Shopping Center
Colonial Square Shopping Center
White Oak Village
Publix at First Flight Square
Monticello Marketplace
The Shops at Stratford Hills
Cosby Village
Huguenot Village
Charter Colony Shopping Center