Closing the Gap: United Way's Kindergarten Countdown Camps Prepare Students for What's Next
RICHMOND, Va. (June 28, 2022) – Back for a fourth year, United Way of Greater Richmond & Petersburg will host seven Kindergarten Countdown Camp classrooms in schools across Powhatan, Goochland and Dinwiddie this summer. The camps, which will run from June 27-July 28, aim to empower and guide young children and their families toward success in their kindergarten journey this upcoming fall.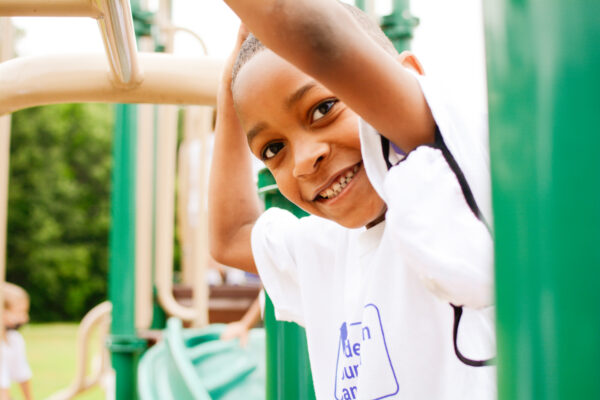 Kindergarten Countdown Camp is a free summer learning program for rising kindergarten students with limited or no preschool experience. Taught by licensed teachers, the camp prepares students and their families for a successful start in kindergarten. Participating students receive breakfast and lunch, a new book each week and a backpack full of school supplies. Additionally, all families with children enrolled in the camps will receive a free registration to United Way's Ready4K program, a text service that provides age-appropriate facts, easy tips and opportunities for growth to boost their child's learning by building on existing family routines.
"We know that kindergarten readiness is a critically important part of a child's development and education. In the past three years, we have worked with more than 200 students and their families to equip them with the tools needed to succeed in kindergarten," said James Taylor, president and CEO of United Way of Greater Richmond & Petersburg. "Our organization is thrilled to be in a position to provide growth opportunities to people across the region – especially in the educational space – and we can't wait to see all the progress these students make this summer."
In the United Way of Greater Richmond & Petersburg service area, one in five students enters kindergarten without the skills necessary to succeed. The organization uses the Kindergarten Countdown Camp model as a critical tool to ensure more children have a successful start to their educational journey. To date, the camps have welcomed more than 200 students who left the program better prepared for school. United Way lists kindergarten readiness as one of its nine Steps to Success, the organization's framework of nine key milestones on the path to prosperity.
The 2022 Kindergarten Countdown Camps will be held at the following locations:
Program Date: July 11-28
Location: Southside Elementary School
Number of Classes: 2
Program Date: June 27 – July 28
Location: Goochland Elementary School
Number of Classes: 2
Program Date: June 27 – July 21
Location: Flat Rock Elementary School
Number of Classes: 3
For families outside of the participating camp locations, materials from United Way's prior virtual Kindergarten Countdown Camps are available online. Families interested in utilizing the online learning materials will find lessons on numbers, letters, shapes, colors and building social-emotional skills, among other things.
The process for selecting Kindergarten Countdown Camp participants varies by school district. Typically, districts use Kindergarten Registration Day data to identify potential students and share the program with families.
For more information and updates about United Way's Kindergarten Countdown Camp, visit https://www.yourunitedway.org/program/kcc/