Spotlight: Basic Needs
This winter, we're going back to the basics.
Basic Needs is the foundation of our entire Steps to Success framework. It is difficult, if not impossible, to maintain a job, prepare kids for school and be financially stable if you do not have food on the table and a safe, secure place to call home. This holiday season, we encourage you to learn why Basic Needs is the basis for success throughout life and the work United Way is doing to help people in this area.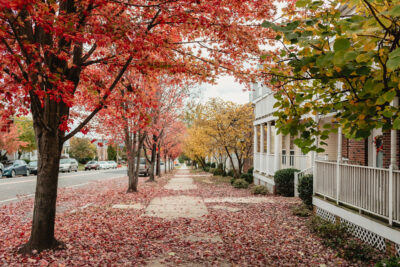 United Way of Greater Richmond & Petersburg helps people in our region meet their basic needs in a number of ways. We support 211 Virginia, a free, confidential referral and information helpline and website that connects people of all ages and from all communities to essential health and human services, 24 hours a day, seven days a week. We also provide more than $1.7 million in funding to 17 programs at local nonprofits that provide food, shelter and other essentials. Get to know one of these agencies, Housing Families First, in our recent Q&A.
The Basic Needs Step connects to everything that comes later. Click below to  make a donation to your local United Way or learn more about how the Basic Needs Step connects to the other eight Steps to Success.
DONATE