"Start Up for Success" Prepares Entrepreneurs for Next Step in Business Journey
RICHMOND, Va. (July 26, 2021) – A new program from United Way of Greater Richmond & Petersburg is providing aspiring entrepreneurs the social capital, training, coaching and start-up funding needed to bring their ideas to life and lead economic development in local communities.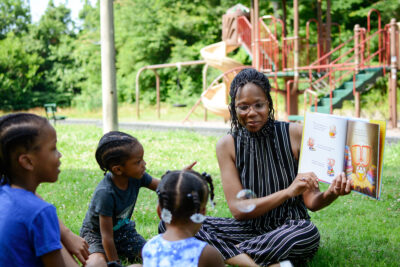 Piloted this summer, Start Up for Success has since guided five budding entrepreneurs through the 10-week program and prepared them to launch or grow their businesses in fields from urban farming to child care to appliance repair and more.
Start Up for Success is a training program that empowers participants with a solid foundation to start and/or grow their business. This is accomplished through a combination of workshops and one-on-one consulting. The 2021 Start Up for Success training ran from April 14 – June 2.
"Creating opportunities for aspiring entrepreneurs in a post-pandemic world is a critical step on the road to recovery. Start Up for Success helps people and communities rebuild," said James Taylor, president and CEO of United Way of Greater Richmond & Petersburg. "Every participant in our pilot cohort has shown the wherewithal to bring their ideas to life, and I can't wait to see all that they accomplish in the future."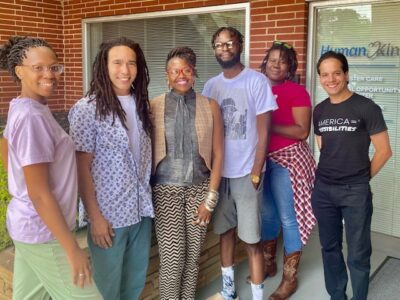 Participants come from a range of backgrounds and have a variety of business ideas. The five 2021 participants were connected to the program via local United Way partner nonprofits HumanKind, Southside Community Development & Housing Corporation, Pathways-VA and LISC Virginia. Participants included:
Juan Ramos: Juan has nearly five years of experience repairing electronic appliances such as washers and dryers, refrigerators, televisions and stoves. He plans to utilize his skillset and the knowledge gained through Start Up for Success to open a retail and repair shop for used appliances.
Donna Brown: Donna is passionate about creating experiences through her cooking and plans to share it with the Richmond community. With Start Up for Success, Donna gained the knowhow to write her business plan and the proper steps needed to open a restaurant.
King Addo: With his established eatery, Kingz Boilz, King has a dedicated customer base that supports him daily. With this support, though, comes the need to expand his business into a physical restaurant location, which Start Up for Success has helped prepare him for.
Shenequa Patterson: Shenequa understands that not all jobs are nine to five and wants to open a child care facility that reflects that. Her facility will offer quality and affordable 24-hour child care for low-income residents. Through Start Up for Success, she has gained the knowledge needed to successfully bring her idea to life.
Andretta Whitfield: Andretta plans to bring an urban farm to the Petersburg community. Through workshops and one-on-one consulting, she has worked on solidifying her business plan, how to reach customers and business finances.
"Growing up, my sisters and I learned to cook and loved it. We truly put love into our food and sharing the experience with others brings us great joy," said Donna Brown, one of the program participants. "Start Up for Success has given me the tools needed to bring my idea to life, and I can't wait to share the culinary experience with peers in the city with my restaurant in the future."

To provide training to participants, United Way partnered with The Apple Cart, a Richmond-based organization that provides solutions at all stages of business development. Upon completion of the program, participants left with:
A business name and business license or submitted application
A working strategy plan that includes a pricing model
Access to business start-up grant funds and marketing support including professional photography, logo and brand development, social media and a website
A community of entrepreneurs with which to continue the journey
United Way plans to bring back the program for a second year in the spring of 2022. For those who are interested in volunteering or participating, email Anna Danese (danesea@yourunitedway.org) to be one of the first to know when applications for the 2022 cohort open. To learn more about the program and make a donation to United Way, go here.