Petersburg City and Schools Partnership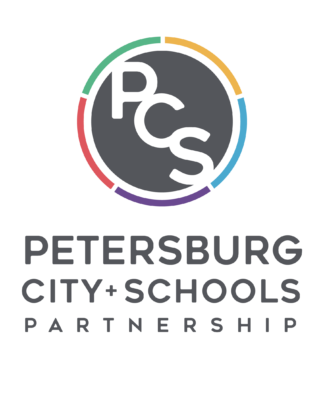 Here at United Way, we recognize that educational milestones like kindergarten readiness, third grade reading, middle school engagement and high school graduation are critical Steps to Success. We are committed to helping everyone reach these goals. We do so both by addressing systemic problems and by empowering individuals and families with resources and information.
We are particularly proud of our work in Petersburg, where we support the Petersburg City and Schools Partnership.
News & Updates
September 2019 – Keurig Dr Pepper (KDP) and the national non-profit KaBOOM! awarded Petersburg City + Schools Partnership a Let's Play Community Construction Grant that will be used to build a playground at Pleasants Lane Elementary School. Learn more.
February Partnership Meeting – The City & Schools Partnership met on February 26, 2019 from 10:00 a.m. – 12:00 p.m. in the Parish Hall of St. Stephens Episcopal Church (228 Hallifax Street, Petersburg, VA). The meeting featured brief updates from the PCPS Superintendent, Petersburg's City Manager and Mayor.
November 2018 –  The Petersburg City and Schools Partnership held a State of the Schools Update and Celebration to talk about the progress of Petersburg Public Schools and the challenges ahead. United Way is proud to be the backbone of this effort and work with committed partners to bring positive change to Petersburg schools. Read more.
For information about the Petersburg City and Schools Partnership, contact:
Leanne Lytle, M.Ed.
Director, City and Schools Partnership
United Way of Greater Richmond & Petersburg
LytleL@yourunitedway.org