Connected & Healthy Older Adults
Older adults and persons with disabilities must be emotionally and physically healthy, financially secure and socially connected.
In Greater Richmond and Petersburg, more than 35,000 older adults live alone, meaning they are at risk of social isolation. One in four older adults live in households at or near the poverty level. As the total number of older adults in our region continues to increase in the years ahead, we must do everything possible to make sure these residents are cared for and supported.
What We Do
At United Way of Greater Richmond & Petersburg, we want individuals to maintain health and wellness across their lifespan. We invest in programs that promote healthy aging, improve access to quality services and connect people to one another.
SingleCare (formerly FamilyWize)
Access to health care coverage is one of the top concerns for people in our region. United Way of Greater Richmond & Petersburg partners with SingleCare (formerly FamilyWize) to offer a free prescription assistance discount card to help everyone in our community.
Longevity Project
United Way played a pivotal role in the creation of the Longevity Project. Learn more about our history of leadership in this area.
Success Stories
We are a community of people in need, and we are all working to make this a stronger region. We invite you to meet the people, families and organizations that have been positively impacted by United Way.
A Life-saving Phone Call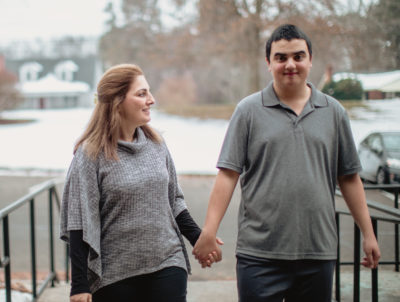 A Grace Place closed unexpectedly in March 2018, which left more than 120 adults with disabilities without a care program. United Way worked with SOAR365, then known as Greater Richmond ARC, to find a solution that would help these families. Linda Adams shares her story of how United Way was able to turn the situation around and help her son, Justin.