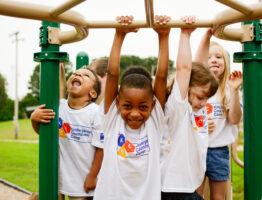 This year's Kindergarten Countdown Camp (KCC) ran from June 21 – July 29. We hosted seven Kindergarten Countdown Camps in Dinwiddie (four camps), Goochland (two camps) and Powhatan (one camp).  Each camp was taught by licensed instructors, teaching the necessary skills to put students on track for hitting crucial milestones such as reading by third grade and graduating high school on time. While at camp, students also received breakfast and lunch, a new book each week and a backpack full of school supplies. 
"I cannot say enough great things about KCC. My child looked forward to her free book each week, cutting and building relationships. That love of learning has been planted and she is so excited for school in September."        

– Parent of KCC Student


From weekly workshops with parents to new books and supplies for students, this program equipped more young children with the skills needed to succeed in the school year ahead.  
[bs_collapse id="collapse_7e18-09d9″]
[bs_citem title="Social-Emotional Skills" id="citem_7ff5-b553″ parent="collapse_7e18-09d9″]
General coordination
Focus on activities
Following rules
Following 2-step directions
Works/plays cooperatively with peers
Participates in group activities
Handles frustration well
Appropriately expresses needs and wants verbally
Expresses empathy or caring for others
Tells about a story or experience
Demonstrates curiosity and eagerness for learning
[/bs_citem]
[bs_citem title="Academic Skills" id="citem_640b-cc39″ parent="collapse_7e18-09d9″]
Shapes
Colors
Letters
Writing Name
Counting
Book Familiarity
Rhyming Words
Fine Motor Skills
[/bs_citem]
[/bs_collapse]
The Data (2021)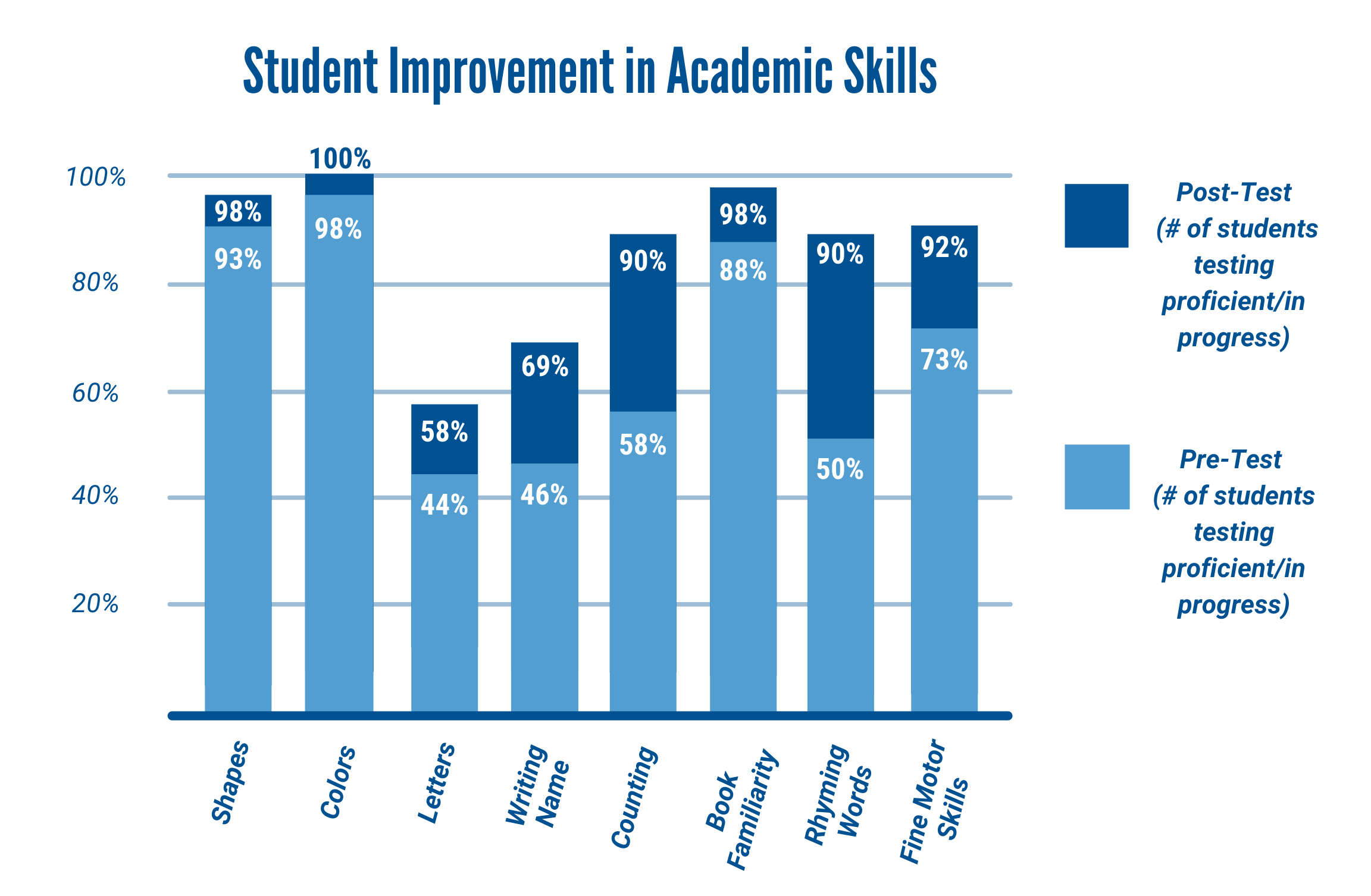 Learn More About the 2021 KCC Outcomes
Return to the Kindergarten Countdown Camp Main Page