Third Grade Reading
Kids who are reading proficiently by third grade are four times more likely to graduate high school on time.
Up to third grade, kids learn to read. After third grade, they read to learn. When it comes to literacy, third grade is where the rubber meets the road. A student who is reading at grade level by third grade is significantly more likely to succeed in later grades and graduate high school on time.
Unfortunately, one in four kids in our region is not reading proficiently by third grade. In areas of high poverty, the third grade reading SOL pass rate is as low as 61 percent, compared to the state average of 75.6 percent. If we are to build a better Richmond and Petersburg region, we must work together to improve these numbers.
What We Do
United Way of Greater Richmond & Petersburg understands the key factors that drive third grade literacy: parent success, school readiness, attendance and summer learning. We work with programs that focus on these areas to make a real, sustainable impact on elementary literacy.
Campaign for Grade-Level Reading
Greater Richmond Campaign for Grade-level Reading partners with school districts, nonprofits, corporations and other organizations to collectively increase third grade reading proficiency across the Greater Richmond and Petersburg region.
Ready 4K
United Way's Ready4K is a free and easy service that sends families three text messages per week. Each week, participants will receive age-appropriate facts, easy tips and opportunities for growth to boost their child's learning by building on existing family routines. This service helps provide every child in our area an equal opportunity to learn and succeed in school.
Literacy Kits
Throughout the year, we collect and assemble more than 1,000 United Way Literacy Kits that are distributed to students in our region. Each kit includes schools supplies, an age-appropriate book, information for parents and supplies for children.
Success Stories
We are a community of people in need, and we are all working to make this a stronger region. We invite you to meet the people, families and organizations that have been positively impacted by United Way.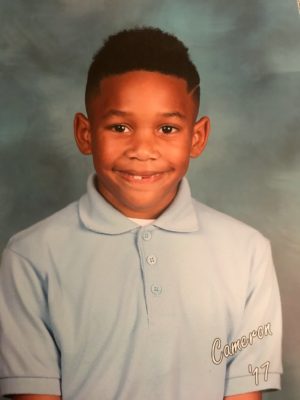 Cameron's Foundation for Success
As a former teacher, Dorothy understands what it takes to help a child succeed. When her grandson, Cameron, started to struggle in school, she sought help to keep him on track and engaged in his academics. Learn how a United Way-funded program at the YMCA of Greater Richmond met Cameron halfway and helped him succeed in school.
Insights & Spotlights
United Way staff members are available to provide valuable insight and knowledge on each of our Steps to Success. We invite you to hear from these experts within our organization and learn more about Third Grade Reading.