Pathways to Success
College- and Career-ready pathways start and finish in the same places. The journey just looks a little different.
There are multiple pathways to financial well-being in the working world. Some require a larger investment of money up front, others a larger investment of time along the way, but they all get off to a better start with a high school diploma.
Three things that all graduates should do during their senior year of high school – regardless of whether they are thinking about college or the workforce – are:
College Pathway
Things to Consider
Should you choose a four-year or two-year school?
What is your current financial situation? Can you afford to go directly to a four-year school or would you be better off starting at a two-year school and then transferring to a larger school once you've completed the basics at a lower cost?
Will you be comfortable taking on student loans?
How important is the campus life experience?
Are you looking for a quick focus or a more well-rounded perspective?
You've decided whether you want a four-year or two-year school – great!
After deciding what kind of school you want to go to now you must choose a program. Research colleges and universities by programs of study, rather than by name. Many schools are known for a specific focus that may be different than their overall reputation.
Another important thing to consider is location: will you be commuting or living on campus, how often will you want to come home and what is the job market near the college vs. where you live now?
Congratulations college graduate, you made it to the workforce!
I know you're anxious to finally start making money, but it would be a good idea to sit down with a financial planner.
Did you study to become a doctor, lawyer or get your MBA or CPA? Any sort of graduate program will prolong your education and you will enter the workforce a few years behind your peers but at a higher college wage premium.
Blended
Have you considered military service? Not only will you be serving your country, but you will have the opportunity to learn a marketable skill and college credits if you choose, plus medical and pension benefits.
Non-College Pathway
First…
Contact the state office of the AFL-CIO and ask for a list of local trade unions that sponsor apprenticeship and/or on-the-job training programs. Learn how collective bargaining agreements work and understand your rights and benefits as well as your obligations.
Do you need some sort of schooling for your chosen field?
Things to Consider
Should you choose a two-year or trade school?
Are you looking for a career or just a job?
What opportunities are there for promotion or specialization within your chosen field?
Many careers on this pathway tend to be seniority-based rather than merit-based; how will that fit with your personality?
Is a consistent schedule important to you?
Are you willing to relocate to follow the work?
How much of a self-starter are you; can you work without much supervision?
Comparisons
Highest Paying Jobs with…
| | |
| --- | --- |
| Bachelor's Degree | High School Diploma |
| Chief Executive – $181,000 | Transportation/Storage/Distribution Manager – $89,000 |
| Data Operations Manager – $136,000 | Power Distributors – $82,000 |
| Architectural/Engineering Manager – $135,000 | Elevator Installer/Repair – $79,000 |
Fast Facts
40% of the Labor Force has a Bachelor's Degree or higher.
62% of these workers are at the management/professional level.
25% of the Labor Force has a High School Diploma with no college.
80% of these workers are employed in service, sales, transportation and construction/maintenance jobs, with very few reaching management level without a college degree.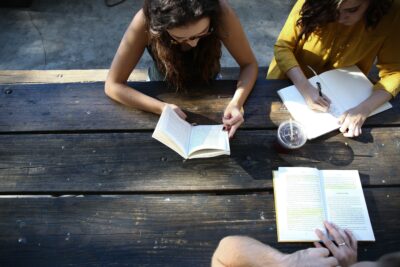 "Money isn't everything."
Regardless of the path you take, the end goal is financial well-being.
But as the saying goes, "money isn't everything." In addition to a reliable income and health care security, the career you choose should provide you with job satisfaction, stability and a healthy work-life balance.
Along with careful retirement planning, these factors will bring you closer to the top of your Steps to Success.