Saving Your Tax Refund
It is common for people to incur debt during the holiday season and throughout the year, often in anticipation of using income from their tax refund to pay down credit cards and other expenses.
However, it is important to know why you should spend carefully and consider saving your refund.
A tax refund is a rare opportunity to build savings and make smart financial decisions that can help down the road. Rather than paying off credit cards, here are some things you can do with your tax refund: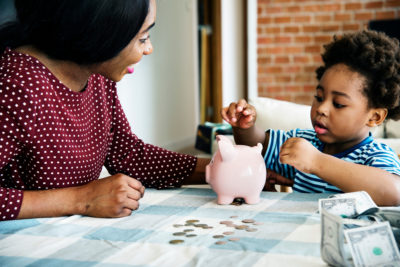 Virginia529 College Savings Plan. In a 529 account, your money can grow free from federal taxes and be used to fund qualified higher education expenses at eligible institutions nationwide. Virginia taxpayers enjoy the additional benefit of a state income tax deduction on contributions to their Virginia529 accounts.
Children's Savings Account. CSA programs provide long-term savings accounts that help all children, but particularly those from low-income households, build savings for their future. CSA programs differ, but they all have three defining features:Incentive structures to grow savings, such as initial seed deposits or savings matches

Savings designated for post-secondary education or for purchasing another type of asset (e.g. a house or small business)
Incentive funds that are restricted to paying for post-secondary education or another allowable asset

Savings Bond. A U.S. savings bond is a government bond that offers a fixed rate of interest over a fixed period of time. Many people find these bonds attractive because they are not subject to state or local income taxes. These bonds cannot easily be transferred and are non-negotiable.
Pay ahead. Not interested in the options above or want to save in a different way? Pay ahead on your mortgage, rent, car payment or any other bills. This is still a form of saving and it sets you up for success as the year goes on.
Did You Know: You can have your tax refund set-up to directly deposit into your bank or savings account? This is the fastest and most secure way to get your refund and start saving immediately.
More Resources
Local Initiatives Support Corporation (LISC) has Financial Opportunity Centers that help low- to moderate-income individuals build smart money habits and focus on the financial bottom line.
NRC Works is a LISC Financial Opportunity Center. They have financial coaching that gives people information about financial service providers, budgeting, saving and planning for financial stability.
LISC has a library of resources they point people to on the Working Families Success Network. Those resources can be found here.
Learn More
Click here to learn more about United Way's Volunteer Income Tax Assistance Program and email April Wilson to get involved.