2021 Steps to Success Award Winners

United Way's 2021 Steps to Success Awards took place from June 7-11. This event was held virtually to ensure everyone's health and safety during the COVID-19 pandemic. This event celebrated the people and organizations that supported our local United Way in 2020 and 2021.
Thank you to everyone who joined us to celebrate a year of success and impact. It was an honor to recognize our partners who stepped up during a difficult time and supported United Way's work in the region.   
---
Corporate Partner of the Year
United Way's Corporate Partner of the Year Award recognizes an organization that exemplifies what it means to support United Way through a workplace campaign. This award goes to an organization that understands a successful campaign requires close coordination with United Way staff, advanced planning, support from senior leadership and a healthy dose of creativity.  
Winner: Wegmans Food Markets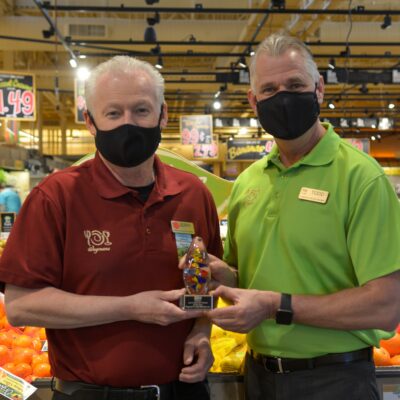 Wegmans Food Markets served our community as a crucial frontline service throughout the pandemic. To protect its employees and our community, Wegmans decided not to run a traditional campaign for 2020. Instead, Wegmans leadership asked team members to rollover their 2019 gifts to continue to support their community through United Way. They also ensured the corporate gift for each store remained the same during this uncertain period.  
Wegmans' support for United Way did not stop there. Wegmans leadership created a new, innovative campaign to donate the store's $.05 bag fee to United Way of Greater Richmond & Petersburg. This initiative has raised more than $32,200. 
From the Wegmans Food Markets Corporate Office to the local stores in our service area, Wegmans' leadership and employees showed tremendous commitment to United Way and ran a stellar 2020 campaign. 
Community Champion Award
United Way's Community Champion Award recognizes an outstanding individual that invested time and talent to engage, excite and unite colleagues in support of United Way. Community Champions do everything possible to ensure their organization has a successful campaign. 
Winner: Olivier Faye & Reggie Gordon – Richmond City Government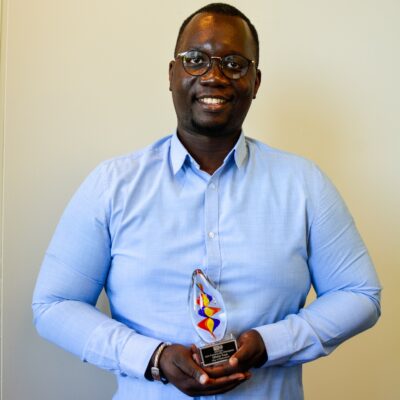 Olivier Faye and Reggie Gordon worked together to run an ambitious campaign during a year full of change. This was Olivier's first campaign as an Employee Campaign Manager, but this did not stop him from hitting the ground running. While in-person fundraising events were not an option in 2020, Reggie and Olivier worked hard to connect with every department throughout the Richmond City Government. Together, they provided everyone they met with the proper guidance and materials to execute a successful and creative campaign. This hard work and attention to detail by Olivier and Reggie played an enormous role in the City of Richmond's successful 2020 campaign.  
Leadership Circle Award
United Way's Leadership Circle is the foundation of the work we do. The Leadership Circle Award is given to a member who demonstrates a shared commitment to improving our region through generosity, advocacy and community engagement. This individual recognizes the power that each of us has to improve the lives of our neighbors. 
Winner: Johnathan "Blake" Garren – Dillard's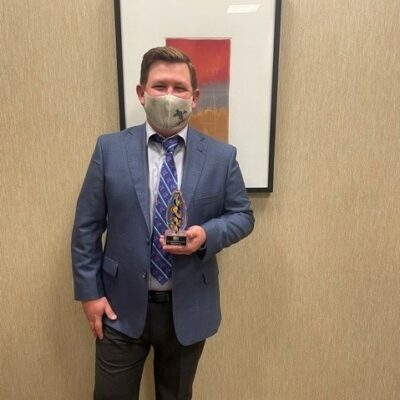 Blake Garren is a lifelong United Way supporter. Growing up in rural Alabama, Blake witnessed the benefits of United Way's community support helping his friends and peers in school.  
Throughout a retail industry career that has taken Blake to various places across the country including Memphis, Indiana and Louisiana, supporting his local United Way has been a constant, common thread. At each career stop, Blake has volunteered his time, his resources and his enthusiasm to help his local United Way. 
This year, in the midst of the COVID-19 pandemic, Blake not only committed to facilitating a United Way campaign at Dillard's, but also decided to make a Leadership Circle gift because he knew the need was greater than it had ever been before. As a result of Blake's creative spirit and his commitment to his community, the Dillard's campaign doubled in 2020.  
Alexis de Tocqueville Award
United Way's Alexis de Tocqueville Society is an elite group of local leaders dedicated to creating positive change and fueling high-impact work in the Greater Richmond and Petersburg region. The Alexis de Tocqueville Society Award is given to a member who embodies the American spirit of giving and volunteerism witnessed by Alexis de Tocqueville as he traveled to the United States in the mid-1800s. 
Winner: Bob & Cindy Rolfe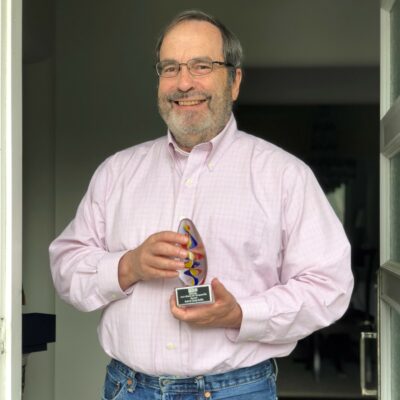 Bob and Cindy Rolfe are generous United Way supporters through the Hunton Andrews Kurth campaign and have been members of our Alexis de Tocqueville Society for more than a decade. In addition to their generous financial gifts, Bob has been an active United Way volunteer for many years, serving on the Community Building Committee and the Education Action Council. Bob is engaged and supportive, attending many United Way events and always willing to meet with staff. We are grateful for the Rolfe's generosity and pleased to have the opportunity to thank them for their longtime support of United Way of Greater Richmond & Petersburg. 
Young Leaders Society Award
United Way's Young Leaders Society brings together the next generation of community leaders that work to create a better Richmond and Petersburg region. The Young Leaders Society Award is given to an outstanding individual who has demonstrated commitment and enthusiasm for giving, volunteering and advocating. 
Winner: Arica Jackson – UPS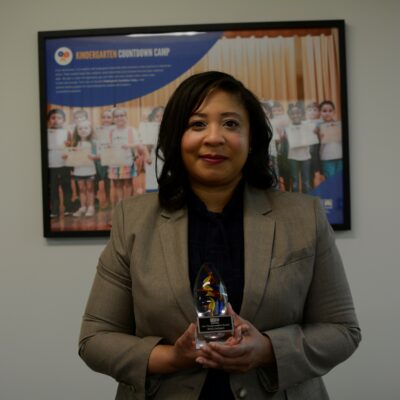 Arica Jackson volunteers to serve as United Way's Young Leaders Society (YLS) chair and is a member of United Way's Leadership Circle giving community. During her tenure as YLS chair, Arica has worked with other young leaders and partner organizations to form a lasting volunteer relationship that will help youth in our community become college-or-career ready. Arica's dedication was critical in 2020, as she worked hard to stay engaged with United Way and her fellow Young Leaders Society members even as in-person options were limited. Arica truly exemplifies thoughtful, engaging and humble leadership. 
Community Impact: Group Award
None of our work would be possible without outstanding partners and volunteer groups that display a strong dedication to the work of United Way. The Group Community Impact Award goes to a team of volunteers that shares our commitment to transforming lives in the community. 
Winner: EY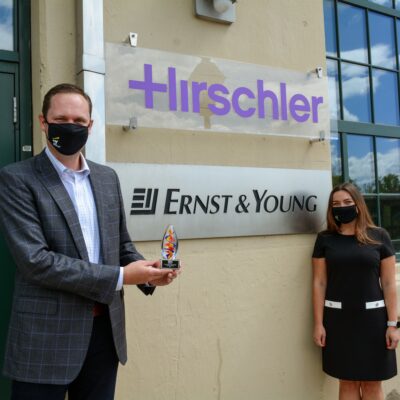 During a year of uncertainty, the EY team stepped up and participated in our first virtual volunteering opportunity, Strengthening Skills for Career Success, a series of virtual workshops to support the development of career-readiness skills of young people in our region. EY was flexible and remained committed as workshop dates shifted due to the ongoing effects of COVID-19. EY staff brought a warm sense of caring and natural charisma to the experience, helping the students feel at ease. Our work is made possible by groups like EY who display a strong dedication to the work of United Way. 
DuPont
's team of staff volunteers has a long history of supporting 
United Way
's
 Literacy Kits
 initiative
, which helps ensure students and families have access to resources that empower them around school readiness and literacy.
This year, DuPont's 
Black Employee Network completed 60 literacy kits for rising kindergarteners in our region.
DuPont's Women's Network has also supported Literacy Kits for years. The DuPont team's commitment to volunteering has helped hundreds of young students in our area have a strong start in school. 
GE
's team of volunteers
 supported United Way's Cards of Encouragement
 initiative
, 
which delivers notes of support and positivity
to the critical front-line organizations and individuals helping others through the ongoing effects of COVID-19. 
GE's time and thoughtfulness in preparing the cards
provided
community connection to so many people struggling with social isolation and those heroically working to serve our community through the pandemic
. 
Community Impact: Individual Award
United Way relies on hundreds of individual volunteers supporting our work. The Individual Community Impact Award goes to an individual that shares our commitment to transforming lives in the community. 
Winner: Dierdre Pearson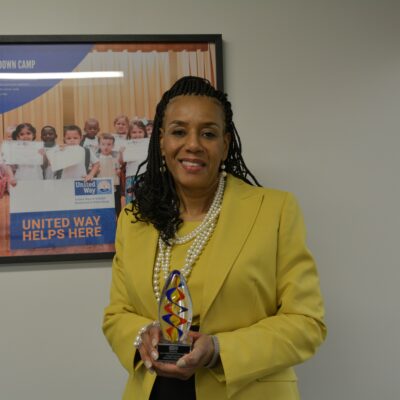 Dierdre Pearson has been a long-term volunteer and has donated countless hours of her time and expertise to ensure United Way's local community investments make a difference where it matters most.
She brings a great deal of knowledge, passion and commitment to her role on United Way's Community Impact Council, helping ensure our community investment process has the greatest impact possible throughout our region.
Steps to Success Award
United Way brings together our region's nonprofits, businesses, schools and volunteers. We identify key areas of need and create community-based and community-led solutions that provide everyone in our region with a clear path to success. 
The Steps to Success Award is given to an outstanding partner, group or organization that shows their commitment to improving our region for everyone who lives here and exemplifies our mission to empower individuals and drive systemic change. 
Winner: Central Virginia COVID-19 Community Response Fund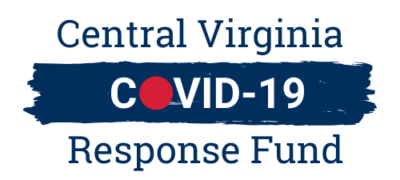 The Central Virginia COVID-19 Response Fund provided rapid support to community organizations that are meeting the needs of individuals and families most affected by the coronavirus pandemic. United Way stepped in to help support the Central Virginia COVID-19 Response Fund, which was housed at the Community Foundation for a Greater Richmond and managed in partnership with Emergency Management Alliance of Central Virginia. United Way matched $100,000 in donations made to the fund through our website. The Central Virginia COVID-19 Community Response Fund distributed $6.4 million to 205 organizations throughout our region.