Ashley knew she needed help.
It was 2015, she was pregnant and she had recently left a physically and verbally abusive relationship
Ashley's oldest daughter was seven years old and in second grade at the time – old enough to be traumatized by the abuse she had witnessed at home. Like many children who experience trauma at a young age, Ashley's daughter began to act out in school and was struggling to stay on track academically.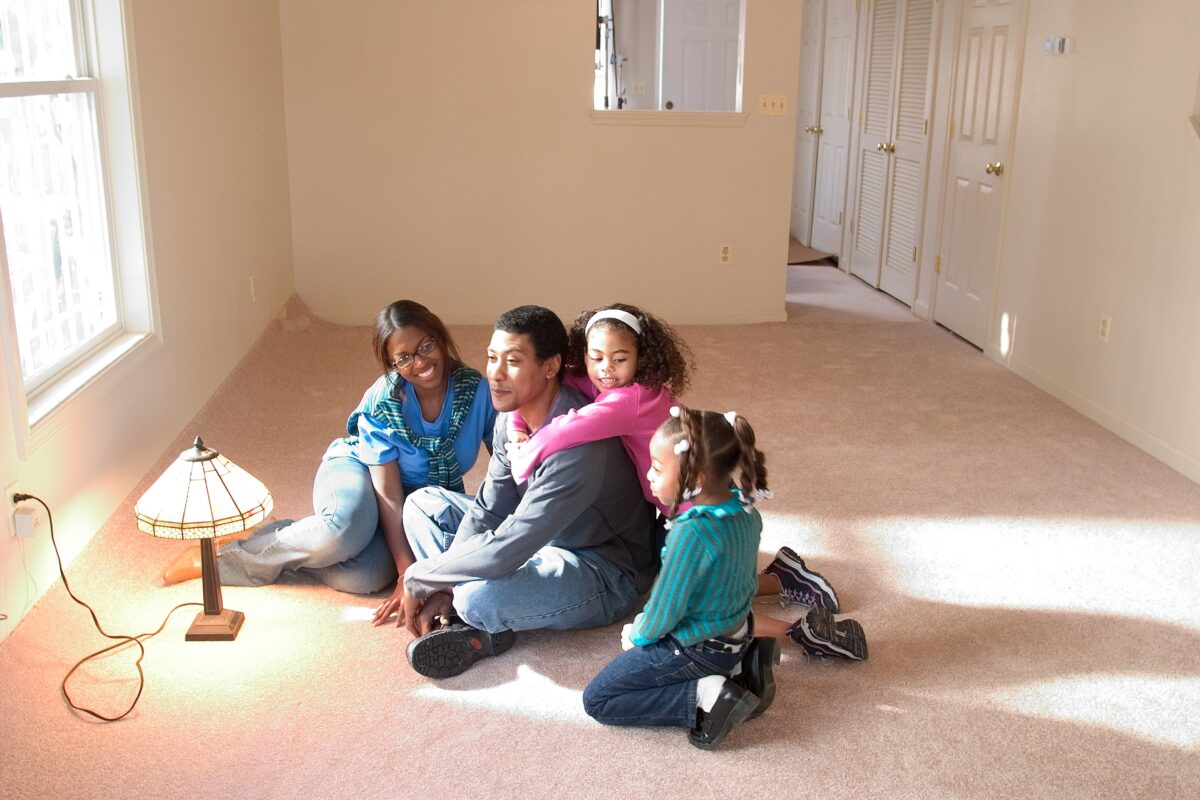 That's when Ashley found Thrive Virginia, then known as Quin Rivers, a United Way-funded partner in New Kent, VA. Ashley reached out in search of therapy services for her daughter, but she would soon learn they provided much more than that.
"I learned about Thrive Virginia in a brochure for domestic abuse survivors," said Ashley. "But when I went in, they told me all about their Healthy Families program."
Thrive Virginia's Healthy Families program provides support to families during pregnancy and the first few years of a child's life. Ashley was quickly assigned a Family Support Specialist who provided home visits, counseling and support to help Ashley both make sure that her daughter had the help she needed to get back on track in school and to assist in planning for the arrival of Ashley's new baby.
"Ashley is a strong, caring mom who wanted to get help for her family," said Alva Cutler, Family Support Specialist/Family Resource Specialist at Thrive Virginia.
The Healthy Families program provided support for Ashley's entire family. Using the resources and referrals available to her through the Healthy Families program, Ashley was able to help her family become self-sufficient.
Ashley needed to be home and available for her children, so she is working with Child Savers – another United Way funded partner – to start her own childcare business in her home.
Today, Ashley and her family are doing much better. Her youngest child, now three years old, is happy, healthy and developing strong language skills after a speech delay that was caught by early screenings. Her older daughter is doing much better at school and is receiving the services required to cope with the trauma she experienced when she was younger.
Trauma-informed care is an approach that recognizes the physical and mental impact of traumatic experiences, such as abuse, domestic violence and poverty. For young children like Ashley's daughter, traumatic experiences can have an acute, long-lasting impact on cognitive, social and emotional development.
United Way of Greater Richmond & Petersburg started the Southside Trauma-Informed Community Network to help individuals and organizations better understand trauma-informed care and to incorporate best practices into their work.
Ashley's story is what United Way is all about.
United Way focuses on a range of issues – not just one at a time. We do this because most people in need of help are facing more than one problem at a time. Just ask Ashley.
Before Ashley left her abusive relationship, it was nearly impossible for her or her daughter to think beyond the problems at home. That is not a unique situation. If a family does not have the basic needs covered – a safe home with enough food to eat – it is extremely hard to prioritize work, school or health.
Once these basic needs are in place, families may look ahead to other important steps to success, like ensuring babies like Ashley's are born healthy. This starts with quality prenatal care, and continues after birth with pediatric care and safe home environments.
In Ashley's case, she was thinking about her new baby and her oldest daughter, who needed help to make sure she was doing well in school and on track to meet critical academic milestones on time.
Helping people cover their most basic needs. Making sure babies are born healthy. Ensuring young children are ready for kindergarten and reading at grade level. These are just some of United Way's Steps to Success.
What We Do
We do research and data analysis to understand problems affecting people like Ashley. Problems like poverty, literacy, violent crime and more—all in an effort to understand trends and pinpoint areas that need our help the most.
We fund programs like Thrive Virginia's Healthy Families program, which provides direct assistance to our neighbors who need help like Ashley did. Last year, United Way invested more than $4.2 million in 73 programs in the region.
We bring together leaders from all sectors – nonprofits, local governments, businesses, schools and volunteers – to get at the root cause of systemic problems in our communities.
We share information and resources to empower people like Ashley to work toward a higher level of success, no matter their current situation.