As a former teacher, Dorothy understands what it takes to help a child succeed. When her grandson, Cameron, started to struggle in school, she sought help to keep him on track and engaged in his academics. What started as difficulty in comprehending lessons led to a decrease in Cameron's self-esteem and caused him to struggle to relate to his peers.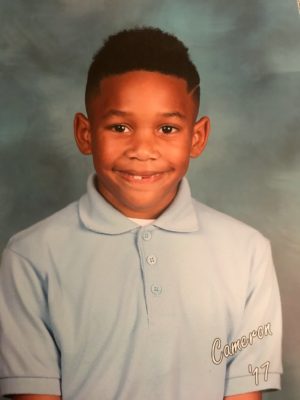 Dorothy needed to find a way to reinforce Cameron's school lessons outside of the classroom. Due to a busy work schedule, it would be hard for her to be hands-on when it came to Cameron's academics. This is where a United Way-funded program at the YMCA of Greater Richmond came in.
Through the Y's After-School Care program at Walnut Hill Elementary, Cameron has improved his communication skills, stayed on track with his academics and even discovered a love for activities that will keep him healthy and moving – like swimming. Cameron is one of 50 students being served through this program.  
"Since being a part of this program, Cameron has become more talkative and more interactive with other kids in his class….knowing that he is in a safe environment like that with the Y really relieves me."
By balancing academic support, play time and individualized attention with each student, the YMCA meets children where they are and gives them the tools they need to succeed. When children fall behind at these basic stages of learning, barriers are created between them and future academic successes.
United Way knows what is possible in a child's life, with a little help.
As a second-grade student, Cameron is at a critical turning point in his academics. Prior to third grade, children learn to read. After third grade, they read to learn. In our region, one in four kids is not reading proficiently by this point.
Keeping children like Cameron on track with their academics lays the foundation for them to succeed later in life. A strategic approach to issues like the achievement gap among children in our communities is a major focus of United Way – which is why United Way invests in high-quality, sustainable and impactful programs like YMCA After-School Care.
Your support matters.
When United Way invests in programs like this, we are putting those with the greatest needs in our community first. United Way strives to understand our region's most complex issues, convene experts in our area and make strategic funding decisions based on our findings. But we can't do it without you.
Make a gift today to support Third Grade Reading in our Steps to Success framework and support continued growth of programs like these.