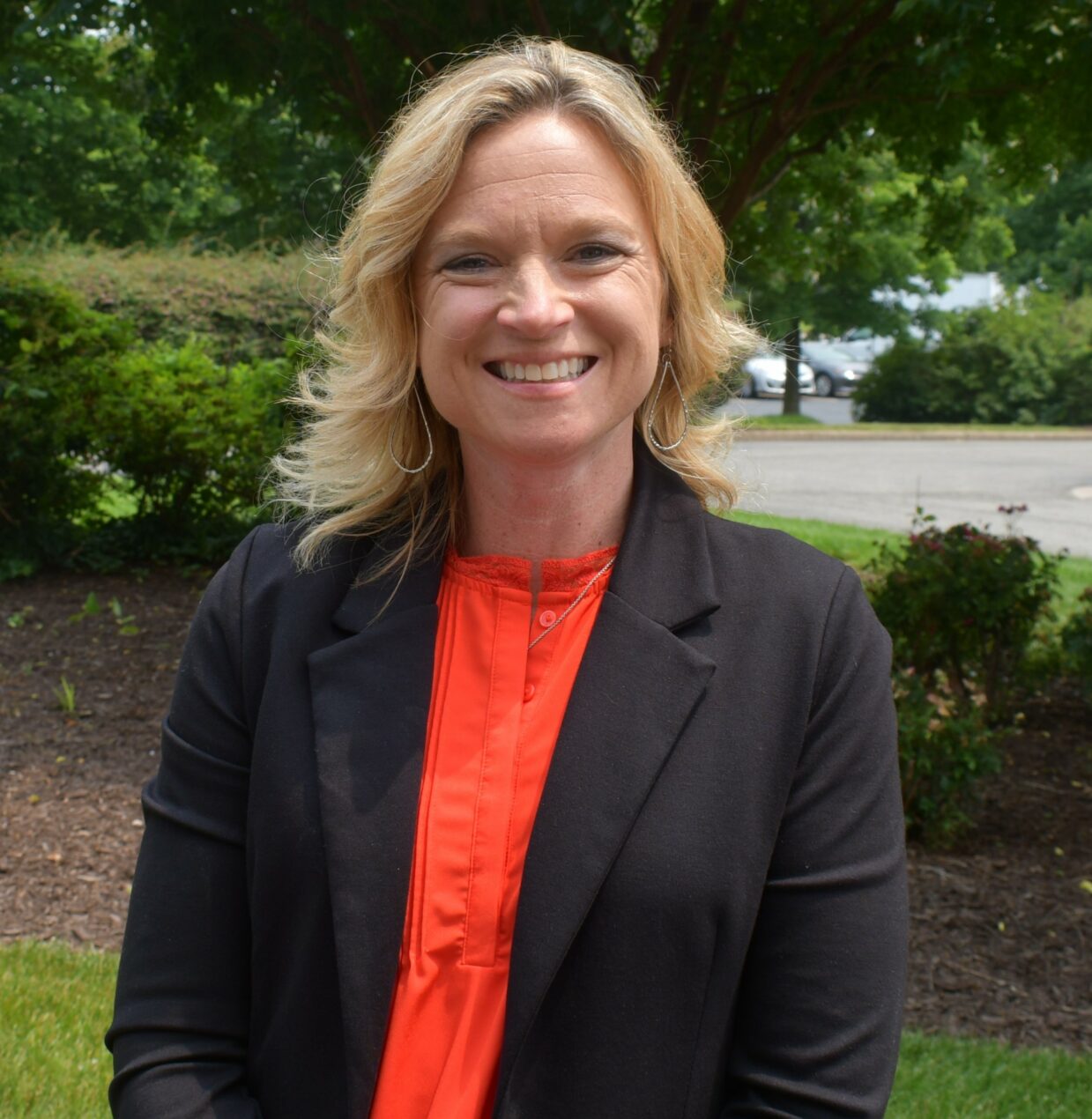 We sat down with Karen (KP) Gobble, Assistant Principal at Powhatan Elementary School and the Virginia Preschool Initiative Coordinator for the Powhatan County School System. She provides insight on kindergarten readiness and the important milestones in early education. KP also shares how parents can keep learning fun during summer break!
Audio Interview
Resources
Transcript
FRANK
Welcome to the 80Forum, candid conversations with engaged individuals and organizations to raise awareness of inequities, share available resources and expand opportunities for families in our region.
80Forum is convened by United Way of Greater Richmond & Petersburg. I'm your host, Frank Cardella. Let's get connected.
Hello everyone. Welcome to the broadcast. My name is Frank Cardella, and I'm the Director of Research and Evaluation for United Way of Greater Richmond in Petersburg. And happy birthday, United States of America! When 247 years old you reach, look this good you will not.
Sorry, I didn't get to make a "May the Fourth be with you" pun two episodes ago – it's really been eating at me. Let's just call it a brick joke, ok? With me today is Karen Gobble, the Assistant Principal at Powhatan Elementary School and the Virginia Preschool Initiative Coordinator for the district. Good morning, Karen.
KP
Good morning, thank you for having me! I will say, you can call me Karen. That is my legal name, but I might not respond to you immediately. I typically go by KP.
FRANK
Oh, ok. Well, KP it is then!

We're going to be talking with KP about kindergarten readiness today. So, first things first, KP, let's get this out of the way. Your last name is Gobble – am I pronouncing that correctly?
KP
You are.
FRANK
And working in an elementary school, I bet you get a lot of Turkey jokes from kids around Thanksgiving?
KP
Favorite time of year!
FRANK
So, I'm sure you know the story that Benjamin Franklin had argued that the Turkey would have been a more appropriate symbol than the eagle to represent the United States on its great seal. Incidentally, the original design featured a golden eagle, not a bald eagle. Did you know that?
KP
I did not know that.
FRANK
That's what we love to see in our public school systems! A commitment to lifelong learning, not just for students, but for everyone. So, I'm going to put you on the spot, KP, right here on America's birthday: eagle or turkey?
KP
The politically correct answer would be eagle, but my answer is going to be the turkey – for obvious reasons.
FRANK
Obvious indeed. Tell us a little bit about your background.
KP
So, this is my 24th year in education. I went to Longwood because I wanted to be a teacher and I will say I went to Longwood when it was a college, so it's been a while here! But then I went to ODU and I got my Master's in Special Education. So, I have a background in special education and elementary education.
For the last 14 years I've been back in Powhatan County as a special education lead teacher before taking my position as the Assistant Principal at Powhatan Elementary School. So, I have a love for all things elementary. I love the little babies a lot more than I love those higher kids. But I do, I have enjoyed my years, you know, just overall in education. But I think my passion would be special education and then preschool and kindergarten.
FRANK
And so you are a product of Powhatan County Schools, a consumer of Powhatan County Schools and promoter.
KP
I am most definitely.
FRANK
Outstanding. All right, let's get into the school stuff. Phonological Awareness Literacy Screening for Kindergarten or PALS K – what is that and what does it tell you?
KP
PALS K is a tool that we use. We actually give it 3 times a year. You are not required to give it midyear, but Powhatan County Public Schools gives it beginning, middle and end. We give it for actually all of our students pre-K through two, and then those students that we have concerns with in 3rd grade.
And it's just a screener that we use to kind of help drive our instruction. So Powhatan is a huge proponent of the PALS program. You know, it's changing to the Virginia Literacy Partnership, and we actually participated in the pilot program to determine which questions that they were going to keep or remove. And then we're super excited because we're participating in the soft launch of the new program which will be rolled out in the 2024-2025 school year to everyone. So we're pretty proud of this.
FRANK
So, this is really the major benchmark for literacy development in that first year of formal school. Is it a criterion referenced assessment or is it a norm referenced within a peer cohort?
KP
So, since PALS is like a snapshot that lets us know where our students are, it's a criterion reference because criterion reference is when you're comparing it to a cut score, and norm references when you're comparing one score from one child to another score of another child.
FRANK
I ask that because one of the things that we often hear about students in the early grades is that they tend to even out by around 8 years old, even though we know that third grade reading level is used as a predictor of future academic success. So, with such a specific diagnostic tool being used as early as kindergarten, why do we still see such a high variance by third grade?
KP
Well, again, the PALS, like I said, is the criterion reference, and we use it as a screener, as a diagnostic tool, we also use it for progress monitoring. But it allows us to kind of start our instruction of where the child is. And so, we have multiple children starting on multiple levels. And while we progress monitor them and we're seeing them grow, as you know, all students grow and learn at a different rate. That's what makes them unique. So that's why we see part of the variance.
FRANK
That makes a lot of sense. So, to me, this sounds like there's a need for a longitudinal tracking system that focuses on specific skill improvements over time as opposed to just aggregate grades. With the data systems that we have access to now, is there a reason that we still talk about students getting a B and reading or a C plus in, you know, pick a subject? I mean, in a way, it seems like PALS K gives us more specific feedback than report cards do. Why don't schools report everything that way?
KP
Well, the report cards will be very long if we did that. But you're right, PALS does give us very specific data, and our teachers use that data and share that data with parents, for instance, during parent-teacher conferences, or they use that data when they're working with their instructional coaches or the admin team or their team to kind of create their lessons. But, you know, most divisions don't use letter grades in kindergarten. We don't. We have progress indicators, so for the kindergarten report card, students are either meeting standards or progressing towards standards, or are below standards, and all of those standards are aligned to the Virginia SOLs.
FRANK
The Virginia Standards of Learning.
KP
Yes.
FRANK
So, while we're talking about what technology can do, let's talk about what young learners from this generation know that previous generations did not. Are there skills that you're seeing students come to school with now that you didn't see before?
KP
Most definitely. I'm looking at our current kindergarteners and, you know, they're coming in already knowing how to log into the Chromebook or the computer. They're knowing how to navigate the World Wide Web. It amazes me what they can do. But they've also had that experience at home where they've had a tablet or they've had a smartphone in their hand. Now, while they are very tech-savvy, and I will tell you, I go to my personal children and sometimes students to ask for help. They do struggle, you know, they have some deficits. Students don't know how to use a mouse or the tracker pad because they're so used to things being touch screen.
FRANK
So a child may be able to point and click or drag and drop, but not type an answer into a blank because technology allows him or her to develop thinking skills even if the ability to read hasn't progressed yet, is that right?
KP
That's right. However, they know the tools that they can use. So, for instance, you know, they don't necessarily need to learn how to spell or know how to spell at that time, certain things, because they just check that little microphone box in the Google search engine, and they're able to speak what they need to find, and they go right there. There's also, you know, a wonderful extension that Google has where they can highlight the words, and it will read it to them. These kids are very tech-savvy.
FRANK
How has that changed the teaching dynamic in the classroom?
KP
Well, teachers have to step up their game. But you know, technology, they're not afraid of it in the classroom. It definitely has changed the way that teachers are teaching. But I will say teachers in Powhatan have really embraced technology. And when we're in classrooms, we see them incorporating it so much more into their everyday lessons. You know, we see Google Slides that they've created or that they're working with students to create. Students are going on Epic, which is a site that they can go to, and they can look at a story. and they can have the story read to them as they're reading along. That's just one example of some of the extensions. Pear Deck is another one. It's a great tech tool that teachers have that's just a great way to engage students and to evaluate, you know, their students in real-time. So you know, our teachers are not afraid of technology. They are embracing it, and they've had plenty of PD. I know they would love more, but we've got great ITRTs (Instructional Technology Resource Teacher) that are in our buildings that help support their learning.
FRANK
ITRT – sounds like R2D2, another Star Wars reference, folks. May the fourth be with you!
As adults, we're intentional about our learning. Is it fair to expect teacher skills to keep up with the tacit tech skills the kids are just immersed in from day one? I mean, it seems like some kids out there have held tablets before they've even held books.
KP
And they have, as I've stated before, we have children who are coming up into the schools with all of these, you know, just tech-savvy skills that I know I didn't have. And my children, you know, they're teenagers now, so they kind of have them. But I'm just amazed by this.
I think that while they have these great skills, and I know that it's going to continue to grow, they're kind of behind in some things, and I hope it doesn't sound negative, but they don't know how to hold a book and they don't know how to tie their shoes, for instance, even though a lot of kids don't know how to tie their shoes. So maybe that's not just for kindergarteners.
But also, they're lacking in, you know, those social skills. They're lacking in the ability to work collaboratively, to share, you know, to communicate with one another. So, you know, teachers really have to take a step back and spend time not necessarily teaching how to use the technology because they got that down, but teaching those basic, I like to call them basic life skills.
FRANK
Basic life skills are something that, much farther into the future, we hear from employers all the time that that's a critical skill that might be lacking. What about the schools themselves? How did their tech capabilities compare to the general public's adoption curve?
KP
So, I will say, in Powhatan County, like COVID, when COVID hit our teachers, we jumped in on virtual learning. And we were all learning. We were fortunate enough to have the capacity and capability to send students home with Chromebooks at the elementary level and at the secondary level.
And I think that that, you know, definitely shows the commitment that Powhatan County has to their students because we were able to continue to learn. Then, we were also one of the first divisions to come back face to face with significant restrictions though. So, you know, while we were still face to face, we still needed to use the technology that we had in our hands and that we had in our children's hands. And I think that's key to the success that we've had with our students.
FRANK
All right, hot take – AI in schools.
What tasks, if any, are suited to artificial intelligence? Could we be seeing robots teaching our kids to read in the near future?
KP
Interesting question. So, I feel that there are some possibilities to where AI can be beneficial in the schools for teachers, you know, to support them with lesson planning or assessments and for students to provide feedback. But you know when you think about schools, I cannot envision seeing a robot replacing a teacher teaching students. Yes, they have the brains and their machine learning, but that's not what learning is, and that's not what teaching is. I mean, teaching is the heart of everything. And if you think about, you know, teachers, you don't go into the profession just to do it. You go into it because it's a calling, it's a passion that you have. And I can't really see, you know, a robot getting down on a kindergartner level giving them a hug when they're having a little moment or, you know, supporting them in that way. So no, I can't see robots teaching students in the future.
FRANK
So, we're not quite up to a Jetsons society yet.
KP
Not yet.
FRANK
Alright, let's shift away from the nuts and bolts of learning, as it were, and talk a little bit about social and emotional growth. You mentioned that a few moments ago. We've got PALS K to tell us about letter sounds and word recognition, but that's only half a brain's worth of information, specifically the left half. How do we know if a child's right hemisphere is ready for kindergarten?
KP
So, when you think about students, you want to think about the students as a whole. So yes, they need to have that academics, you know, the number knowledge, alphabet recognition. But when you think about the right side of their brain, that's the creative side, that's the arts and the music. And by the way, I'm a huge supporter of the arts program in the public school setting. But it's also the attention, their ability to problem solve, regulate their emotions, their reason, their memory.
You know, when we look at students in their social, emotional well-being and if they're ready for it, we do have tools that help us kind of evaluate that. VKRP, their Virginia Kindergarten Readiness Program, they provide us with the Child Behavior Rating Scale, and that's something that all kindergarten students have. It's just a short survey. It's about two minutes per student that teachers do and it's just their perspective on the student's ability to self-regulate and kind of manage their social skills. And you know, kind of what I think about that again is their ability to follow directions and their ability to stay focused and engaged on the task that they're given, but also, more importantly, their ability to express their emotions, which will help with behavior management. But also their social skills – how do they work with their peers? How do they work with adults in the classroom? That's something that they need to have because they're building relationships with their peers in their classroom.
---
FRANK
Speaking of working with peers, we're going to take a quick break for a little celebratory announcement from one of my colleagues to shout out some community partners for their great work.
But we'll be right back with more about kindergarten readiness from KP after the break. Don't go anywhere.
HEATHER
Hello, everyone. This is Heather Farber, Manager of Leadership Giving at United Way of Greater Richmond & Petersburg. Our work would not be possible without support from caring community members who want to solve problems together. We just had our fifth annual Steps to Success Awards at the end of June, and we are so grateful to all of those who came out to celebrate. Our Steps to Success Awards are a celebration of our work in the community and the people and organizations that make it all possible. Congratulations to all of the nominees and award winners, and we look forward to another year of progress and partnership.
FRANK
Thanks for that, Heather. And congratulations again to our partners in the community for their accomplishments.
---
FRANK
We're back talking with KP Gobble, Assistant Principal and VPI Coordinator with Powhatan County Schools.
Whether it's an individual or a family or a small business or even a large government entity like a school system, everyone can use a hand sometimes, especially when they're just starting out on a new path. Powhatan Public Schools partners with United Way to run Kindergarten Countdown Camp for young learners who might not have had an even exposure to all the skills that are spelled out in the Virginia Standards of Learning for Kindergarten. Could you highlight some of the social emotional development that you've witnessed in students who participate in the KCC program?
KP
Definitely. So, first of all, this is the third year that United Way has supported Powhatan County Public Schools with their Kindergarten Countdown Camp. But we are, with United Way's, help and able to support even more students because we've gone from two to three classrooms. So, we're very excited for that. You would be amazed at what these students can learn in the short 15 days that they're with us for the camp.
But you know, yes, they are learning the academics which is, you know, a solid foundation. But they're also learning classroom procedures, classroom routines. They're learning how to, again, observe and follow the rules. They're learning how to find and organize material, share with one another, and cooperate and collaborate with one another. They're learning how to experience riding the bus for the first time. You know, they're setting the foundation for what kindergarten is going to look like.
FRANK
Do you have any just observations in general for parents who might be considering enrolling their children in KCC.
KP
In Powhatan County, we invite students to the Kindergarten Countdown Camp, and that's based on their kindergarten screener that we do.
FRANK
Tell me a little bit about the screener.
KP
So, when kindergartners come to register, we have our wonderful interventionists come out and they just do a brief case screener. And then, based on that and the results that the students obtain, certain students are invited to our camp.
FRANK
So this question is a little different KP, but what are the challenges for educational systems in rural areas?
KP
We have our challenges. Definitely internet access is a major challenge that we face. We've been very creative with how we address that, though. So, I'm pretty proud of Powhatan for that.
Transportation, you know, the distance and then of course the cost for transportation. Some students can be on, you know, the bus for a lot longer than what we would want them to be.
Another challenge would be formal daycare. That is not necessarily always an option in rural areas. I know for Powhatan, I've kind of seen a decline in formal daycares. But along with the daycare is, you know, a lot of parents have to go into the "city" to work and so they have longer commutes and so they can't leave their children at home. So, they are taking them to daycares and they're getting there very early in the morning, and then they're picking them up later in the evenings on their way home.
Of course that's no fault of their own.
Another big challenge I think some rural counties can face – we are fortunate and we do not have this issue – is just teacher recruitment. We are fully staffed and we have been, we've got a phenomenal staff. So, we're fortunate in that aspect.
FRANK
That is great news.
COVID-19 —
KP
Mmmm…
FRANK
Mmmmm, yeah.
The learning deficits have been documented and downstream effects are being studied. But if we remove the personal negatives and impacts on people, is there a silver lining for systems? In other words, are schools in a better place coming out the other side of the pandemic than they were going in?
KP
So, I definitely think that there's some positives and negatives that came out of the pandemic. The interactions that we've had with technology and the way that we've had to adapt in new ways because of the pandemic have definitely supported just a whole new way of teaching and engaging students.
As I said earlier, you know, kind of during COVID, Powhatan County was one of the few counties that were able to provide students with the virtual learning immediately. We learned a lot from that. You know, we were the first division to come back face to face. We had our challenges with that as well. Teachers had to rethink how they were going to teach because all the safeguards that were put in place. We kind of had to take a step back because you couldn't necessarily collaborate with each other, have your peers collaborate. You know, you kind of had to social distance appropriately. And so that kind of limited the interactions and the way that we kind of taught students. But with the use of technology and you know, with the use of just being creative and thinking out-of-the-box, we were able to really make the best out of our situation. We were fortunate also we had some recovery funds that we were able to purchase resources with that we're still utilizing today.
I think one of the biggest lessons that we learned was the importance of social, emotional well-being for our students, but for our staff as well. You know when I think about our students coming to kindergarten this year, they were just babies when COVID hit and so they kind of missed out on the everyday normal activities that children had with families. Think about it, you were stuck at home, you know, you weren't able to go to the grocery store. You weren't able to go out to the zoo and experience all those wonderful activities and experiences that you had. And so, you kind of have limited background knowledge. Think about, you know, my children and they weren't able to go and play with their peers and their friends. And so, those conversations weren't happening and that's the time when kids are learning the most through conversation through play and that wasn't happening – again, at no fault to their own.
You know I think about parents having to work from home, and I was one of those parents working from home. You have to find a balance between your kids going to school and your kids interacting and you working and, so I hate to admit it, but my kids had tablets or you know their phones in their hands. Sad, but that's kind of where we were at that time.
And so, those are our kids that are coming to kindergarten. So, we really need to make sure that we are honing in on not only recognizing but teaching the importance of social, emotional well-being for them.
FRANK
I can hear just in your voice how much you really believe in that and how personal it was. I appreciate you sharing that.
Before we go, let's talk a little bit about the dreaded summer learning slide. What can parents and students do to stay sharp?
KP
Read, read, read. I think parents need to model reading for their children as well. And any way you can immerse your children in learning. You got to make it fun, though. I mean, it's summertime, so let's go outside and, you know, do fun activities, whether it's the old school kind of activities of drawing a hopscotch on your sidewalk or counting how many baskets you make at the basketball game. You know, you have to make it fun for kids. That's the only way that they're going to want to do it. For one thing, you know, nobody wants to have to do work, "work" over the summer. But just immersing them in fun activities. You know, have your kids cook with you in the kitchen. Yes, it's probably going to be messy, and yes, it's going to take longer, but they're going to learn from that.
FRANK
For sure. So, we all want our children to get the best education they possibly can. Here's your chance to tell the people of Powhatan what they can be proud of and maybe where schools could use their help.
KP
So, I think the residents of Powhatan County really should just be so proud of the community as a whole, because that's what we are. We are a community. We come together, we celebrate together, we support each other. They should also be proud of our schools, the students that we are sending through our school system, the global citizens that we are sending out into the workforce. We should be very proud of those. We should be proud of our teachers and the dedication that they have.
I can say, I was born and raised in Powhatan. I couldn't wait to leave Powhatan after I graduated high school. Then life happens and I get married, I have children, and then it's time for my kids to start school.
And I wanted the best for them, and I was determined to move back to Powhatan and that's what we did.
FRANK
Wow, that's great.
KP
I think though for how can we, you know, support our schools. Early intervention is key. In Powhatan we are fortunate we have, you know, our Virginia Preschool Initiative Program, we have our early childhood special education program. We partnership with Richmond for Head Start. So, we have a solid foundation for early intervention. But you know, not all students can fall into one of those categories. And so, I think early intervention is key, whether that's in the public school or whether that's in, you know, the private daycare preschools that communities are able to offer.
FRANK
So how are you going to spend your summer vacation, KP?
KP
I hope to model reading, but I hope to model that to my children on a beach somewhere, my feet in the sand.
My kids are heavily involved in sports. They both play travel sports and so we travel a lot over the summer with that. But we are going to find time to make it to the beach.
FRANK
Sounds great. Favorite book recommendation for the parents and kids out there?
KP
My all-time favorite book is The Bird's Best Nest – hands down favorite book.
FRANK
The Bird's Best Nest. Why is that your favorite?
KP
I think it's because it's the first book I remember my mother reading to me. And so, when I became a mother, that is the book that she gave me. And I would read it to my children. I still actually have that book. It's sentimental, I guess.
FRANK
I get that. I get that. I'm in the process of rereading the Origami Yoda series with my own daughter. And so, I can see where that just kind of – maybe that's where these Star Wars jokes all came from.
KP
Oh, but they're great jokes!
FRANK
Well, thank you. I appreciate that.
I've been talking with Karen KP Gobble, Assistant Principal at Powhatan Elementary School and the Virginia Preschool Initiative Coordinator for the Powhatan County School System as a whole, about kindergarten readiness and summer learning. If our listeners have questions about PALS K or kindergarten screenings, Kindergarten Countdown Camp, school registration, any of that, what should they do?
KP
They can definitely reach out to me. They can reach me at kp.gobble@powhatan.k12.va.us
FRANK
Any social media shoutouts?
KP
So yeah, we are very active on Twitter. So, search Powhatan County Public Schools, you'll find us.
FRANK
Thanks, KP. I appreciate you making time for this.
KP
Thank you so much for having me. This was fun!
FRANK
All right, that's it for today. Congrats to our Steps to Success award winners. Happy birthday, USA. And thanks again to my guest KP Gobble for stopping by.
And as always, the production team of Haley Herrmann and Elizabeth Penn at United Way, our community impact partners helping to raise awareness and change lives, United Way donors and volunteers and everyone out there starting kindergarten in the fall. Once you start reading, don't stop.
This has been the 80Forum, keeping the focus local. United Way of Greater Richmond in Petersburg. I'm Frank Cardella. And remember that while our lives take us in many directions, we can always go the United Way.