What We Do
We empower individuals and drive systemic change to provide everyone with a clear path to success.
We do this by mobilizing the entire community – individuals, nonprofits, government agencies, schools and businesses alike – to collectively tackle our region's toughest challenges.
Our Service Area
We serve the region's neighborhoods and rural areas alike, providing direct services and support to partners in the cities of Richmond, Petersburg and Colonial Heights as well as the counties of Charles City, Chesterfield, Dinwiddie, Goochland, Hanover, Henrico, New Kent and Powhatan – 11 different localities in all.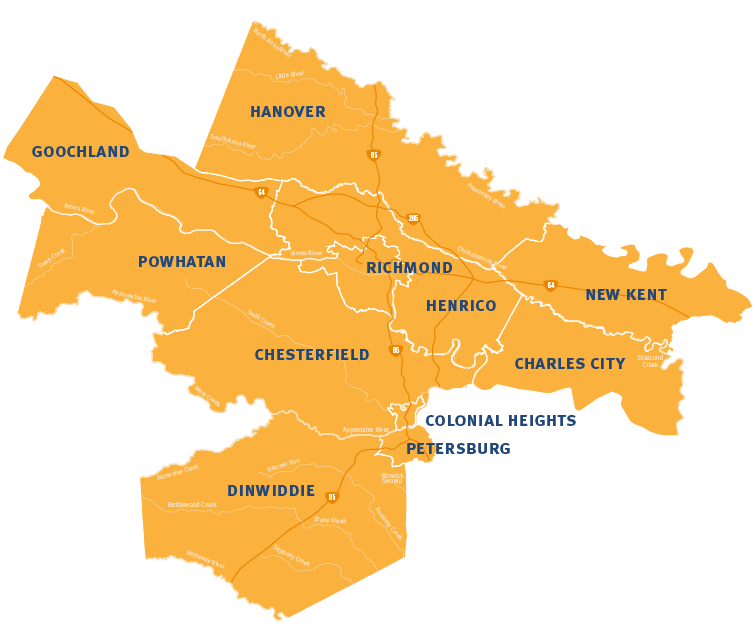 What We Do: Petersburg
For years, United Way has worked in Petersburg to provide everyone in the city with a clear path to success. We lead several initiatives in Petersburg and are proud of our collaborative efforts with individuals, businesses, schools, nonprofits and local government in the city.
LEARN MORE