Thriving Families
We believe every family should have their basic needs met. Unfortunately, too many families in our region are working hard, but struggling to afford essential things like housing, food or child care. That's where our Thriving Families program comes in. 
About Thriving Families
As the daily challenges of raising a family pile up, adults can face tremendous stress and difficult choices, such as deciding between quality child care or paying rent. This stress can be particularly difficult in the weeks and months before a crisis hits, when the challenges are big enough to cause sleepless nights, but not yet bad enough to qualify for most assistance programs.  
Thriving Families keeps families strong in moments of uncertainty. By offering assistance before a crisis arrives, this program minimizes disruptions that create instability and stress for every member of a family. 
This program keeps families strong so parents don't need to take a second (or third) job to make ends meet, kids don't have to switch schools due to an unavoidable housing crisis and everyone has enough food to eat. 
Thriving Families is a collaboration of local organizations serving families that are at risk of housing instability.  Using a two-generational approach, case managers connect both parents and children to supportive services like job training, food assistance or mental and physical health services. This approach strengthens the entire family unit instead of treating each member separately.
Thriving Families uses a two-generational approach to helping families. Adults receive the support they need to find a job and pay the bills, while children benefit from a more stable living situation.  
Our local United Way believes that stronger families create stronger communities. We run several programs that work with both parents and children. For example, our WomenRise program provides financial assistance to help single moms cover the cost of childcare while they work toward a post-secondary degree or credential. 
2022 Thriving Families Partners 
Program Sponsors
Thriving Families is generously supported by: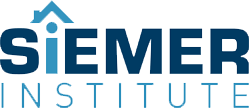 Contact
Leanne Lytle
Director of Community Impact
United Way of Greater Richmond & Petersburg
lytlel@yourunitedway.org