Stories
We are a community of people in need, and we are all working to make this a stronger region. We invite you to meet the people, families and organizations that have been positively impacted by United Way.
We identify key areas of need and create community-based and community-led solutions that provide everyone in our region with a clear path to success. Read more about what these solutions have done to help individuals and families in our region.
Local Entrepreneur Gives Back to Community
Dayquon is one of the participants in United Way's Start Up for Success program. Start Up for Success is a new United Way program that provides aspiring entrepreneurs with social capital, training, coaching, connection to community resources and start-up funding needed to bring their ideas to life and lead economic development in their community. Dayquon entered the program with the start of a clothing, apparel and consulting business.
Read the story.
---
EnergyShare Invests in Lasting Change
Bessie is one of the many homeowners that qualify for Dominion Energy's EnergyShare program, a crisis-based utility assistance program available to anyone facing financial hardships. Our local United Way has partnered with Dominion Energy to provide financial management of the EnergyShare program since its inception in 1982. This year marks the 40th anniversary of the EnergyShare program and United Way's partnership with Dominion Energy. One of the ways EnergyShare provides assistance is through free home energy assessments and the installation of energy-efficiency upgrades. Read the story.
---
Strengthening Skills for Career Success
It's never too early to begin preparing young people with the skills needed to succeed in the workforce. The job market has gone through big changes in the last decade, and it can be difficult to secure a steady job with a sustainable income. We want to help equip young people in our communities with the skills needed to land such a job and lay a foundation for financial stability later in life. United Way of Greater Richmond & Petersburg's Strengthening Skills for Career Success (SSCS) initiative brings local volunteers into the picture to help students grow and sharpen these skills. Read the story.
---
Supporting Basic Needs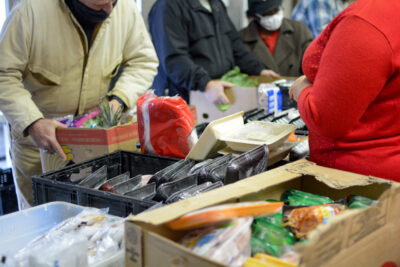 COVID-19 left many people in our region without access to basic needs. As more households lost one or more of their primary sources of income, the needs continued to increase and agencies throughout Hanover began expending all their resources to support the community. We partnered with Hanover County to provide CARES Act funding to organizations, such as Beaverdam Food Pantry, that are supporting residents with food assistance and other basic needs. Read the story.
---
Creating Employment Opportunities

Securing a steady, sustainable job with a livable wage is a critical element of many of United Way's Steps to Success. Unfortunately, many Richmond residents face barriers that prevent them from finding and keeping a steady job. And many employers report difficulty in locating candidates to fill open positions. The Workforce Partnership Team exists to bridge the gap between job seekers and employers by working with local nonprofits and service providers to remove barriers to employment. Read the story.
---
Prepared for Possibilities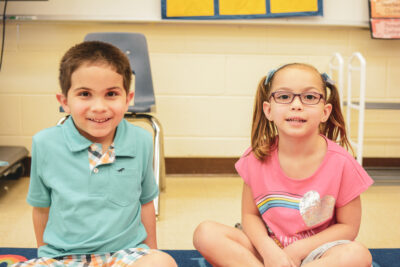 Most parents of young children understand the importance of early education. Not many have a clear plan for how to pay for tuition, which often costs 1,000 a month or more. Bonnie found herself in that exact situation when her twins, Lilli and Leo, were born in 2014. Then she learned that United Way was launching a Kindergarten Countdown Camp in her area. Read her story.
---
Tax Time Troubles
Meet Debra, a 63 year-old Chesterfield County resident who has dealt with multiple financial hardships over the past few years. With medical issues, a bankruptcy filing  and a sudden job loss, taxes were always complicated, stressful and expensive. Then she found United Way's Volunteer Income Tax Assistance program. Read her story.
Everyone in our community must work together to make a lasting change. Our involvement in the community would not be possible without engaged and passionate donors. Read more about why United Way matters to our donors.
---
Helping Young Learners & Our Community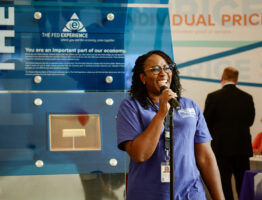 The Steps to Success look different when we deepen our understanding and realize we all know someone working their way up the Steps. For Terressa Campbell-Oten, it was her previous students. Read how Terressa transformed her passion for helping students through her role at Federal Reserve Bank of Richmond.
---
Impact Through Service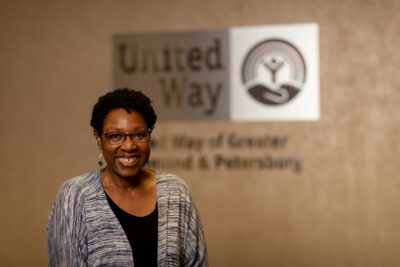 Dr. Susan Triggs retired from the Virginia Department of Health in 2017, while there she served in multiple capacities, including Public Health Nurse, Health Equity Specialist and Rural Health Program Specialist. Learn more about her commitment to providing a voice to vulnerable members of our society.
---
Commitment to Community
Mollie Brooks, Community Relations Manager at Genworth, has a dedication to service, both personally and professionally. Learn why she supports United Way both in her office and in her free time.
---
A Partnership Success Story: NewMarket
In our region, we are fortunate to partner with dozens of local and national corporations who support their local United Way by running a workplace fundraising campaign, providing volunteers and sponsoring important United Way programs. Many companies see United Way workplace campaigns as a way help employees have fun while making a positive contribution to their community. Read how NewMarket's campaign went the extra mile.
---
Pouring Into Opportunities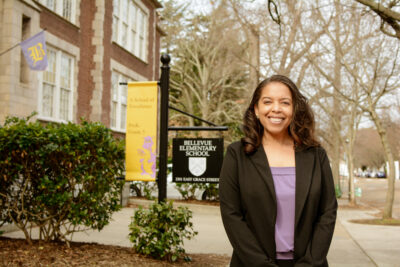 Ashanté's upbringing, her participation in local programs and the support she received from caring adults all contributed to her successful journey to her current position as a partner at Troutman Sanders. That is why she gives back to her community through United Way of Greater Richmond & Petersburg. Read more about her journey and the help she received along the way.
United Way's staff finds ways to get involved with our community. From preparing taxes to volunteering with partner agencies, we have staff that will do it all.
---
Helping Others with Income-Tax Returns is a Family Affair
Written by Bill Lohmann, this piece originally appeared in the Feb. 3, 2020 edition of the Richmond Times-Dispatch.
For many of us, the thought of doing one's income taxes has all the allure of attending a root canal (your own). In my mind, those who volunteer to do other people's taxes would appear to have a leg up on sainthood. Cara Cardotti and her family have made that sort of good work a family affair. Read more.
United Way is a major funder to more than 50 local organizations. We know that creating lasting change is not just one organization, it is a region coming together to make a difference. Read more about our work with our partners and how we make a difference in our region every day.
---
Justice's Bright Future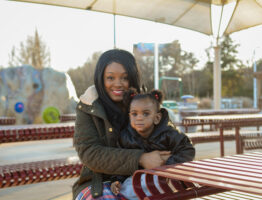 Meet Justice, a five-month old who was struggling with eating and muscle development. Her mother, Melicka, felt like she was running out of next steps until her pediatrician recommended SOAR365's pediatric therapy program. SOAR365's pediatric therapy program provides therapy services to young children who have, or are at risk for, developmental disabilities under United Way of Greater Richmond & Petersburg's Kindergarten Readiness Step to Success. Since joining the program, Justice has met many short-term goals and been able to work towards meeting long-term goals. Read her story.
---
Cameron's Foundation for Success
As a former teacher, Dorothy understands what it takes to help a child succeed. When her grandson, Cameron, started to struggle in school, she sought help to keep him on track and engaged in his academics. Learn how a United Way-funded program at the YMCA of Greater Richmond met Cameron halfway and helped him succeed in school.
---
A Cleared Path to Prosperity
Ashley knew she needed help. It was 2015, she was pregnant and she had recently left a physically and verbally abusive relationship. That's when Ashley found Thrive Virginia, then known as Quin Rivers, a United Way-funded partner in New Kent, VA. Ashley shares her story of how United Way was able to help her and her children during that difficult time.
---
A Life-saving Phone Call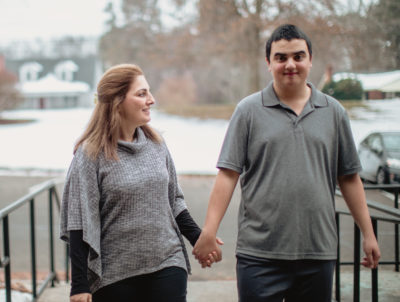 A Grace Place closed unexpectedly in March 2018, which left more than 120 adults with disabilities without a care program. United Way worked with SOAR365, then known as Greater Richmond ARC, to find a solution that would help these families. Linda Adams shares her story of how United Way was able to turn the situation around and help her son, Justin.