Stories
We are a community of people in need, and we are all working to make this a stronger region. We invite you to meet the people, families and organizations that have been positively impacted by United Way.
Cameron's Foundation for Success
As a former teacher, Dorothy understands what it takes to help a child succeed. When her grandson, Cameron, started to struggle in school, she sought help to keep him on track and engaged in his academics. Learn how a United Way-funded program at the YMCA of Greater Richmond met Cameron halfway and helped him succeed in school.
A Cleared Path to Prosperity
Ashley knew she needed help. It was 2015, she was pregnant and she had recently left a physically and verbally abusive relationship. That's when Ashley found Quin Rivers, a United Way-funded partner in New Kent, VA. Ashley shares her story of how United Way was able to help her and her children during that difficult time.
Commitment to Community
Mollie Brooks, Community Relations Manager at Genworth, has a dedication to service, both personally and professionally. Learn why she supports United Way both in her office and in her free time.
A Life-saving Phone Call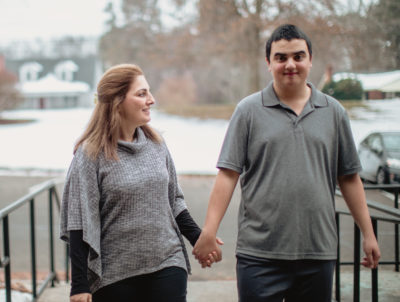 A Grace Place closed unexpectedly in March 2018, which left more than 120 adults with disabilities without a care program. United Way worked with SOAR365, then known as Greater Richmond ARC, to find a solution that would help these families. Linda Adams shares her story of how United Way was able to turn the situation around and help her son, Justin.
Prepared for Possibilities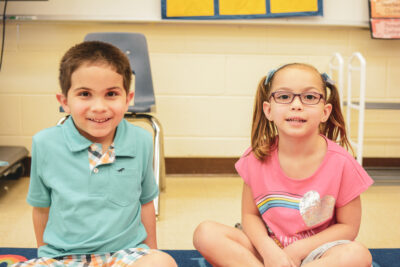 Most parents of young children understand the importance of early education. Not many have a clear plan for how to pay for tuition, which often costs 1,000 a month or more. Bonnie found herself in that exact situation when her twins, Lilli and Leo, were born in 2014. Then she learned that United Way was launching a Kindergarten Countdown Camp in her area. Read her story.
Tax Time Troubles
Meet Debra, a 63 year-old Chesterfield County resident who has dealt with multiple financial hardships over the past few years. With medical issues, a bankruptcy filing  and a sudden job loss, taxes were always complicated, stressful and expensive. Then she found United Way's Volunteer Income Tax Assistance program. Read her story.
Staff Spotlight
United Way's Audry Dubon volunteered with Sacred Heart Center's Pasitos Exitosos this fall.
More United Way Stories
Local Spotlights
United Way serves as the central convener and unifying voice for nonprofit organizations across the region and connects their important work with local governments, schools, businesses and volunteers. We invite you to hear from leaders at these organizations and learn more about their work.
Staff Insights
United Way staff members are available to provide valuable insight and knowledge on each of our Steps to Success. We invite you to hear from these experts within our organization and learn more about their work.