Find Help Now
If you or someone you know needs assistance, United Way of Greater Richmond & Petersburg can connect you to local services that can help. Learn more below.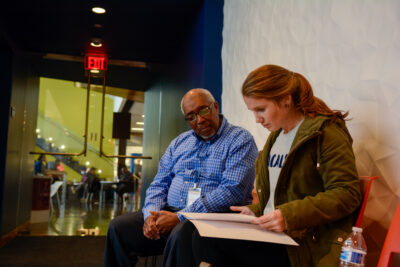 Find Additional Help Through 211 Virginia
If none of the above services meet your needs, call 211. 211 Virginia is a free, confidential helpline and website that connects people of all ages and from all communities to essential resources and services, 24 hours a day, seven days a week. 211 Virginia offers support in various areas of need, including:
Basic human needs: Food banks, shelters, rent or utility assistance
Physical and mental health resources: Medicaid, Medicare, prenatal care, children's health insurance programs, crisis intervention, support groups, counseling, alcohol and drug rehabilitation
Work initiatives: Educational and vocational training programs, English as a second language classes, job training, GED preparation, financial and transportation assistance
Support for seniors and those with disabilities: Area Agencies on Aging, independent living centers, adult day care, meals at home, respite care, home health care, transportation and recreation
Support for children, youth and families: After-school programs, tutoring, mentorship programs, family resource centers, protective services, counseling, child care centers and recreation
Learn more about the resources and services offered by 211 Virginia.