Below are a few stories from the 2023 WomenRise scholarship recipients.
Michelle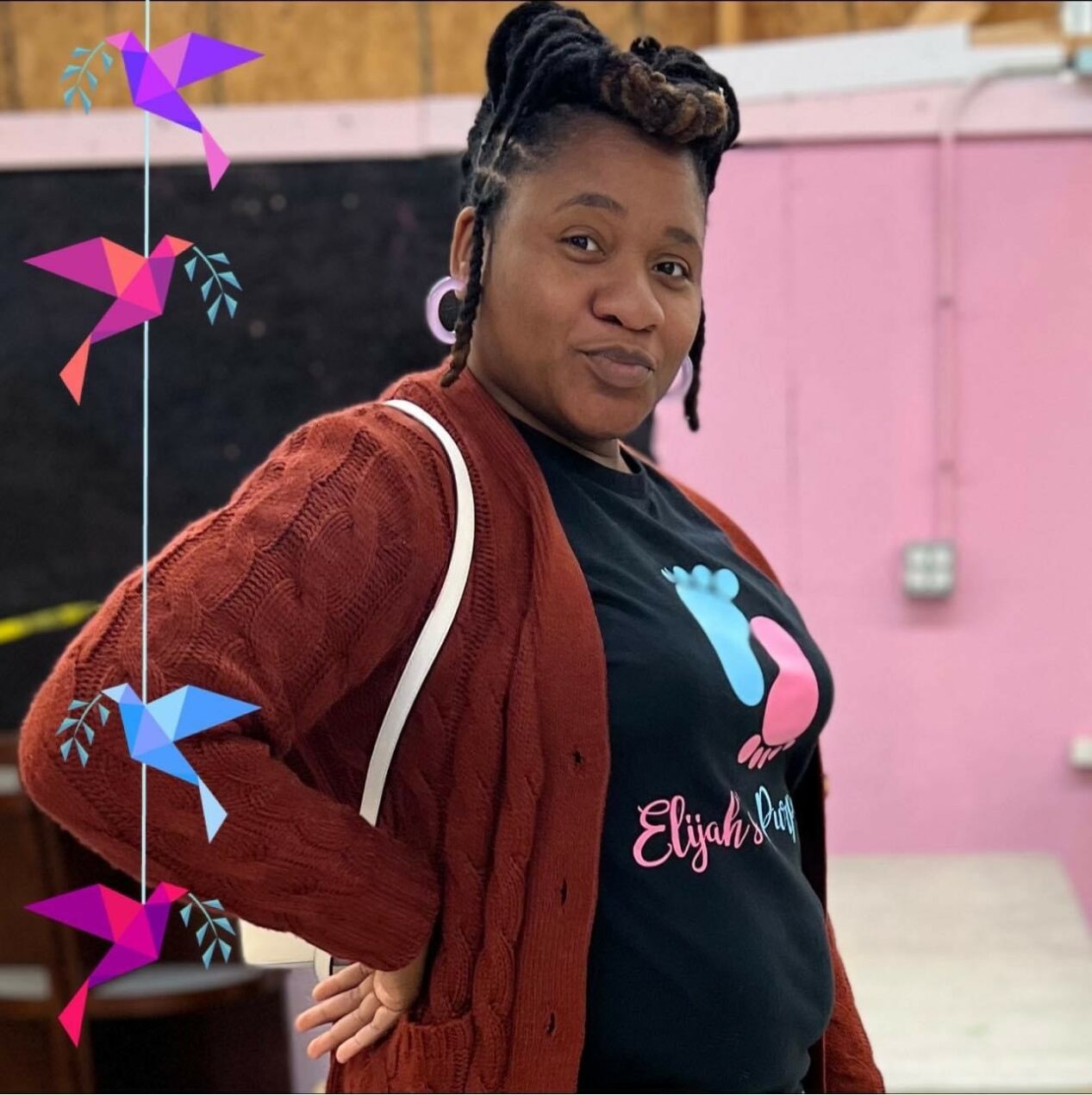 Since she was young, Michelle has wanted to be a lawyer to help people through tough situations. With a mom who immigrated to the US from Costa Rica, she's particularly passionate about immigration law and wants to support families with that process. Helping others is very important to Michelle – she even started a nonprofit for families going through pregnancy loss after having her own experience losing her son. With support from the WomenRise program, Michelle is studying sociology at Virginia State University before moving into pre-law. Her son's care is covered, allowing her to focus on her studies and take one step closer to her dream of becoming a lawyer.
"Trying to find care with the pandemic got kind of stressful. This is a good opportunity for my son, especially because he's younger. If I'm not worried about care for my kids, then life becomes so much easier."
Briana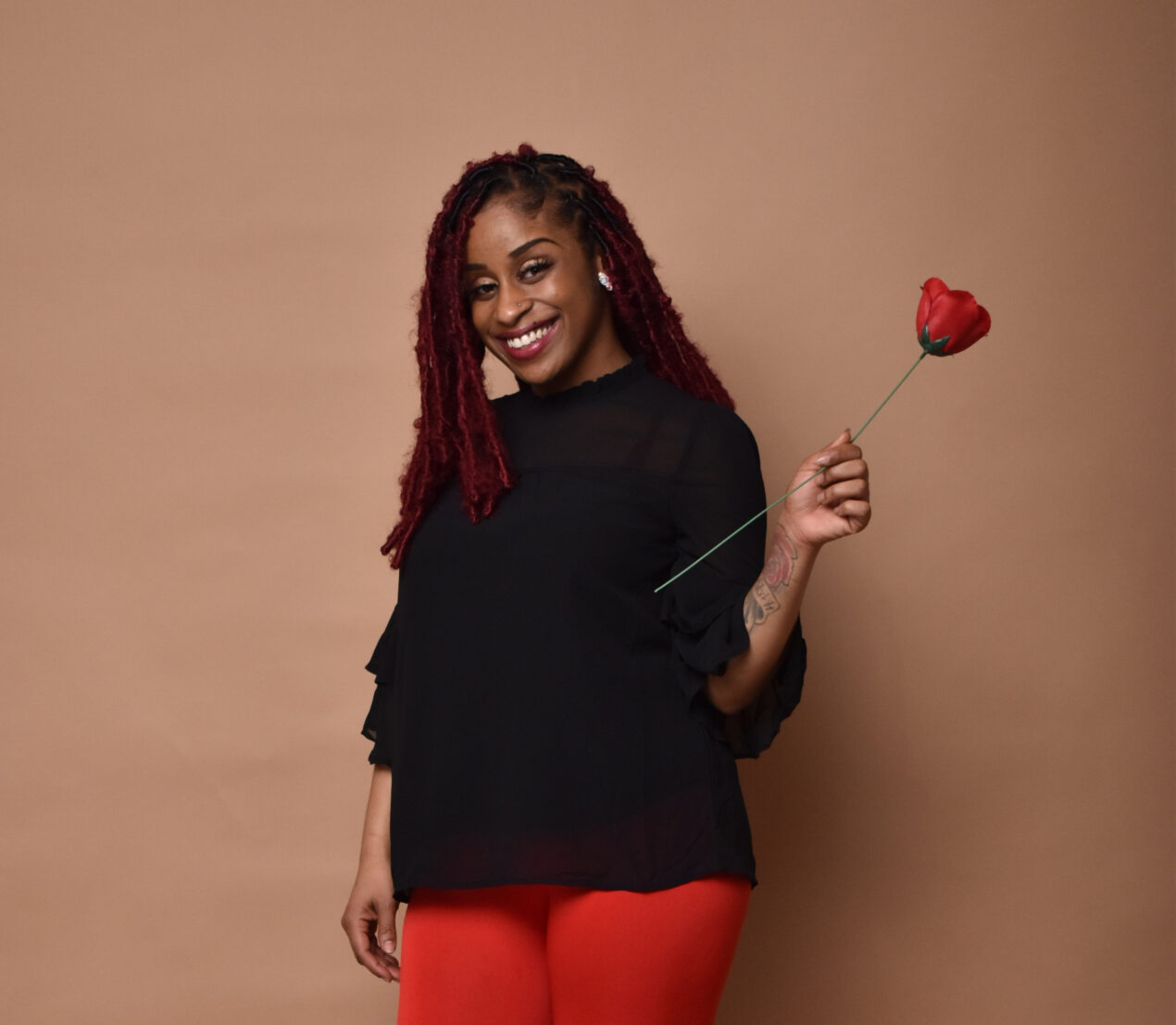 Briana is a deaf single mother of two young children, one of which has a hearing disability. Since day one of motherhood, she has been a strong advocate for both of her children, overcoming many barriers in the process. Briana is studying education at Reynolds Community College while the WomenRise program covers care for both of her children. Because of her experiences, she has a deep passion for making the educational system more deaf-friendly.
"In the educational system, there's not a lot of knowledge about what accommodations are needed. Deaf and Hard of Hearing people aren't treated as equals, but they deserve the same education. I want to be able to break harmful cycles so that children can be successful in their future."
Taryn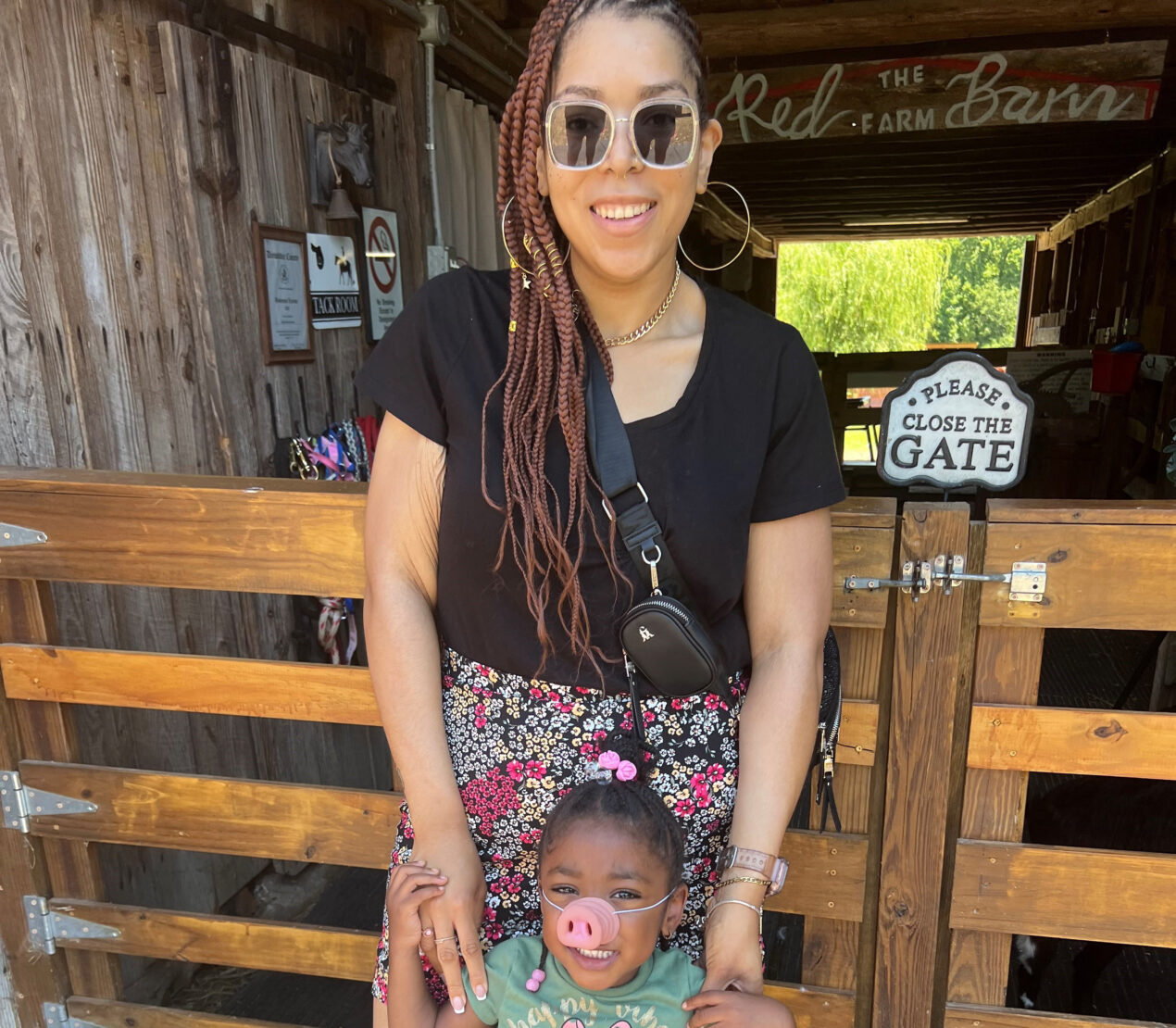 Taryn became a mom in the midst of her academic career, which changed up her plans. She found the strength to move forward, complete her Bachelor's degree, and is now working toward a better life for her and her infant child. Taryn is a second-year WomenRise participant pursuing a Criminal Justice Master's degree to help others and follow her passion to improve the criminal justice system.
"I am so grateful for WomenRise giving me the opportunity to finally finish my MSW degree and the doors that will be opened for me. I am honored to now be connected with such an amazing organization and look forward to paying it forward in the future."
Kara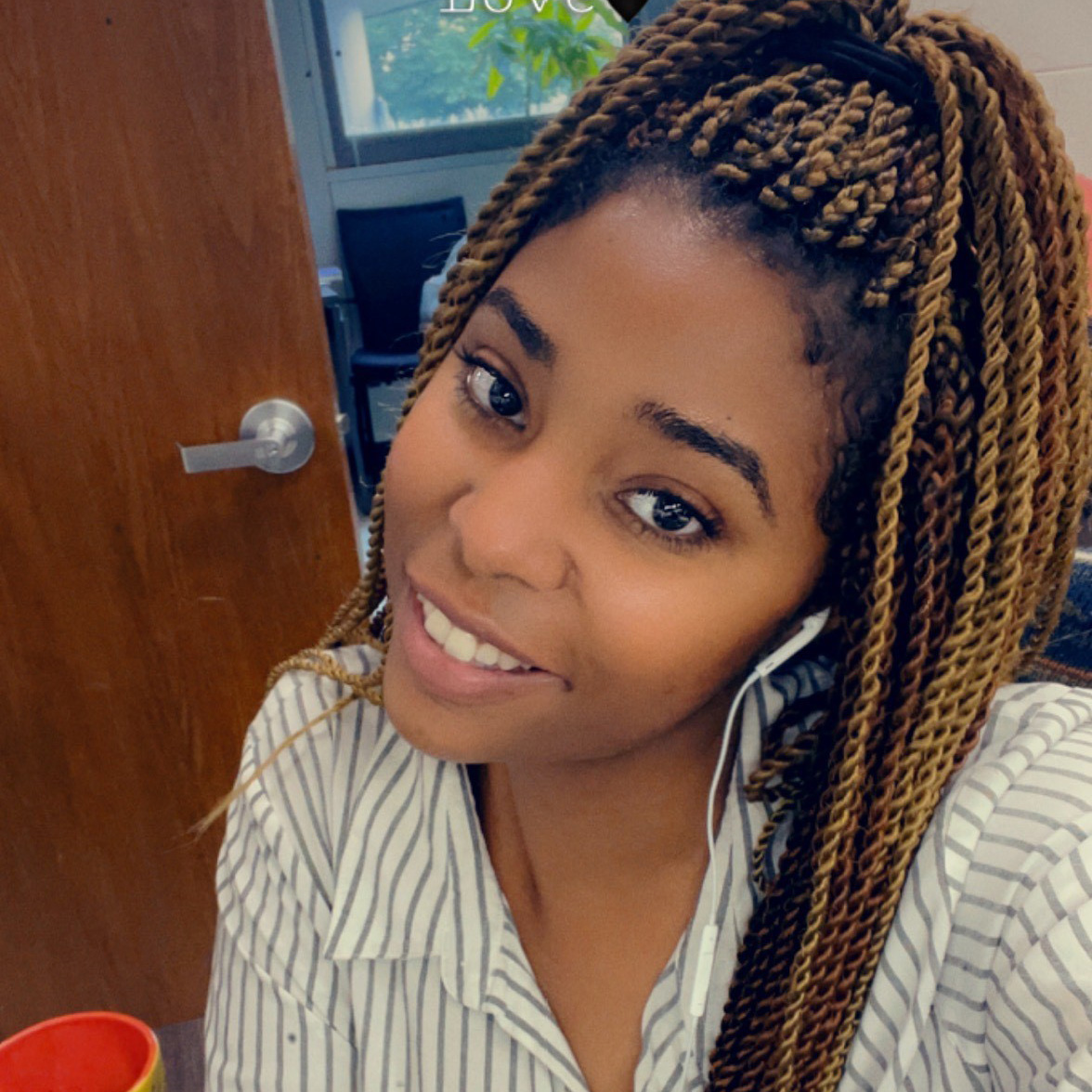 Kara – a second-year WomenRise participant – is determined to finish her degree in accounting and land a stable job. This past year she has been able to gain valuable accounting experience to complement her studies. She wants to show her three kids that anything is possible if you are persistent.
"I am a motivated single mother trying to create a better life than I had growing up in Richmond Public Schools. I want my children to know that there is hope in the world and there are always better opportunities if you work hard and stay dedicated to achieving your goals."
Sheryl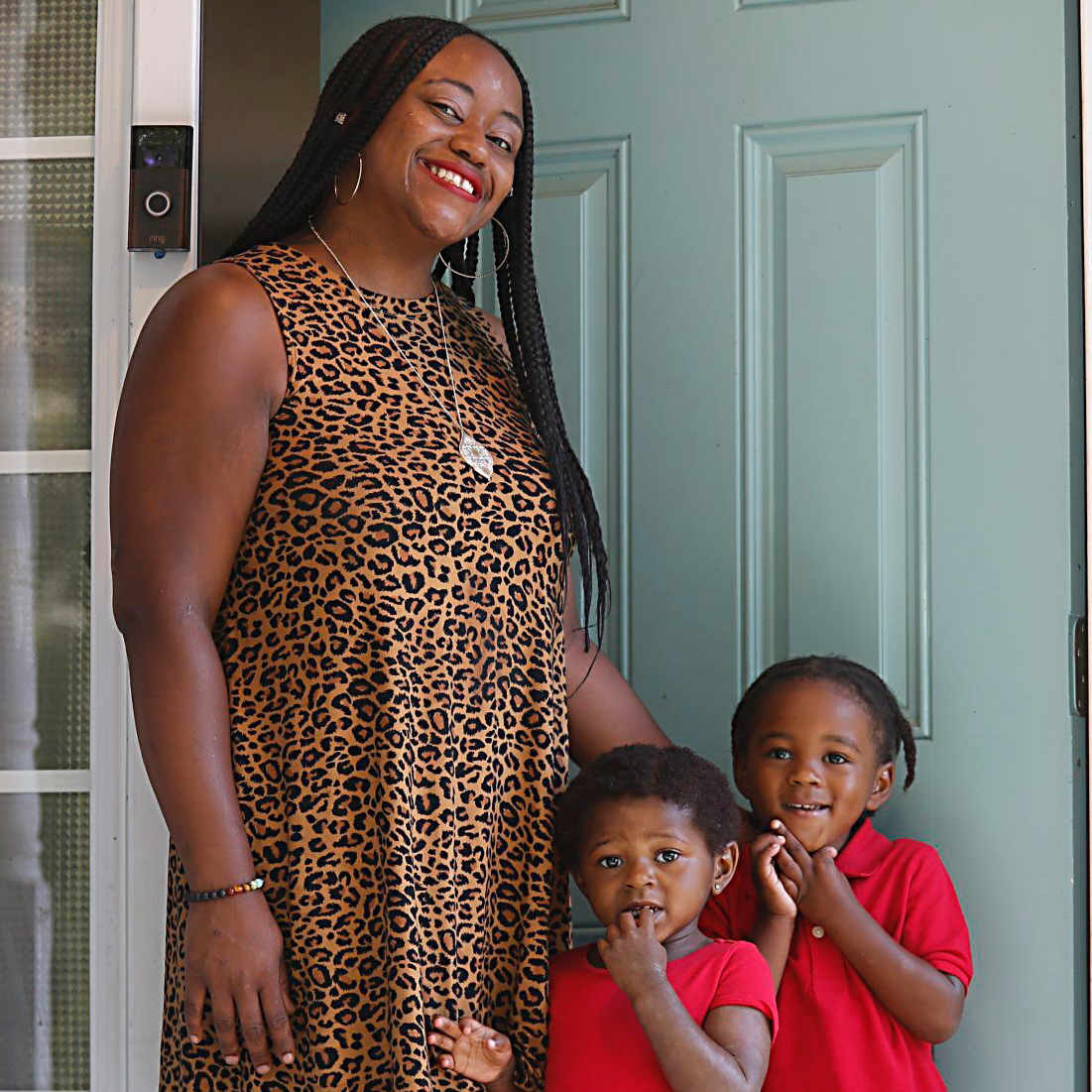 Sheryl – a third year WomenRise recipient – has been working in the healthcare field since 11th grade. Recently, she has won Care Partner of the Year at VCU Health on her floor. As a mother of two young children, Harvey has been working to take the classes required to become a registered nurse at Reynolds Community College. She is halfway through her nursing journey and on track to graduate next year.
"I'm so proud of the accomplishments I've made so far. I'm ready to move forward with my nursing journey and walk in my true purpose."
LaCharle'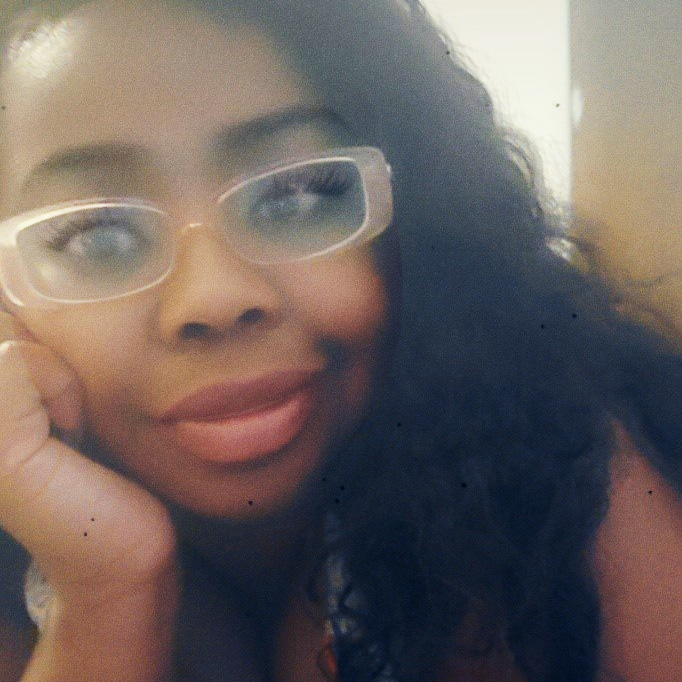 LaCharle' is a second-year WomenRise participant pursuing a career in nursing. She has taken care of people since the age of 14 and is currently an LPN (Licensed Professional Nurse). With three sons of her own, she spends every part of her day caring for others. WomenRise covers care for all of her boys, taking one challenge off of her plate so she can pursue her dream.
"My academic goals will always be to pass, but this semester I wanted an A and I got it! Setbacks have come my way at every point and every minute, I always just do the best I can to find a way through. Once I graduate my plan is to open as assisted living home because I feel like it is my calling to care for the elderly."
E'moni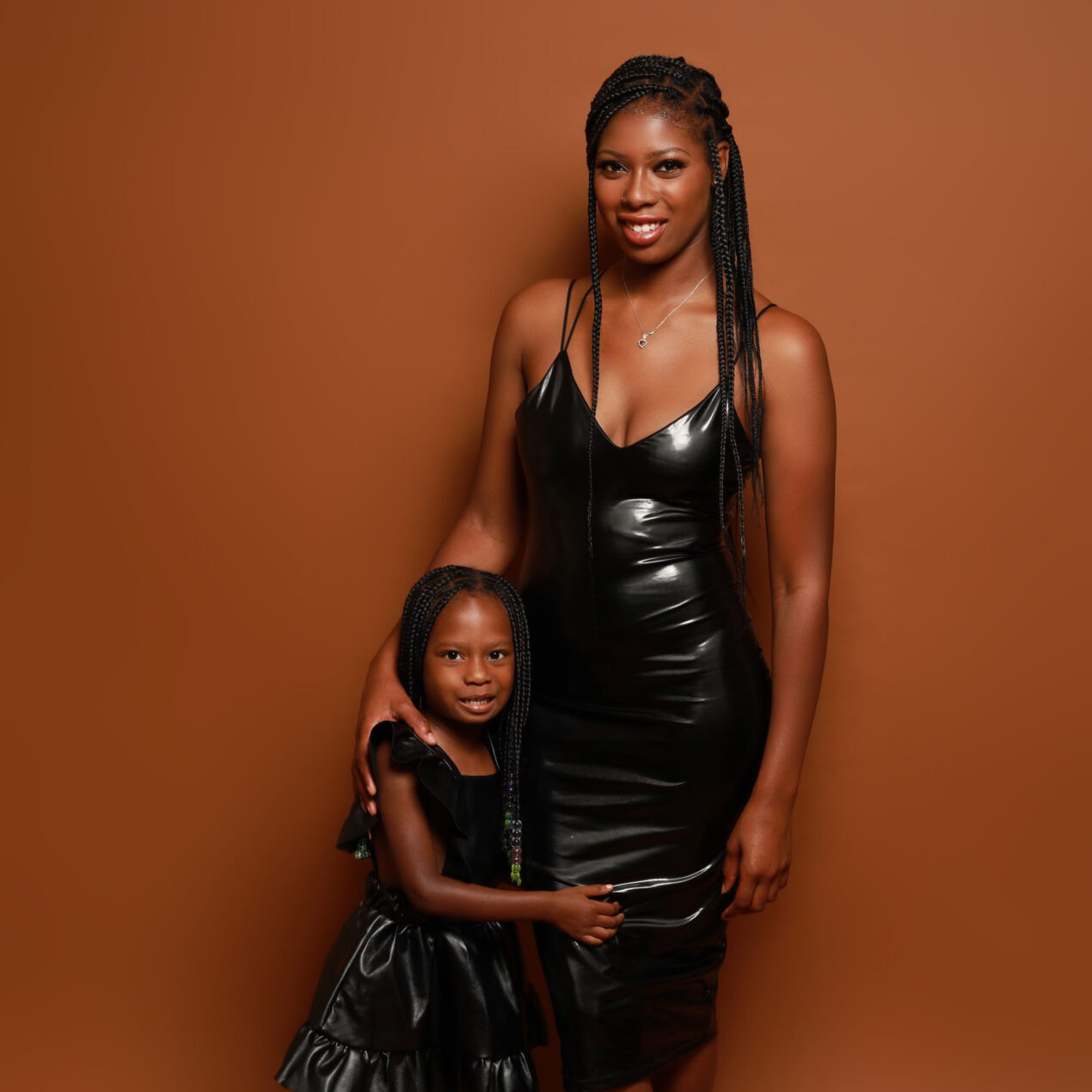 E'moni is a second year WonenRise recipient. She currently works at a daycare facility in Richmond and is pursuing her bachelor's degree in Elementary and Kindergarten Education at Virginia Commonwealth University, with plans to graduate in 2023. She will use her WomenRise scholarship to support childcare for her three-year-old daughter while she completes her education.
"I am very persistent. Every time I fail or lack something I keep trying and trying until I get it right and thats why I always get what I go after because when I want something I get it no matter how long it takes."
"I'm so proud of the accomplishments I've made so far, I'm ready to move forward with my nursing journey and walk in my true purpose."
Tyiesha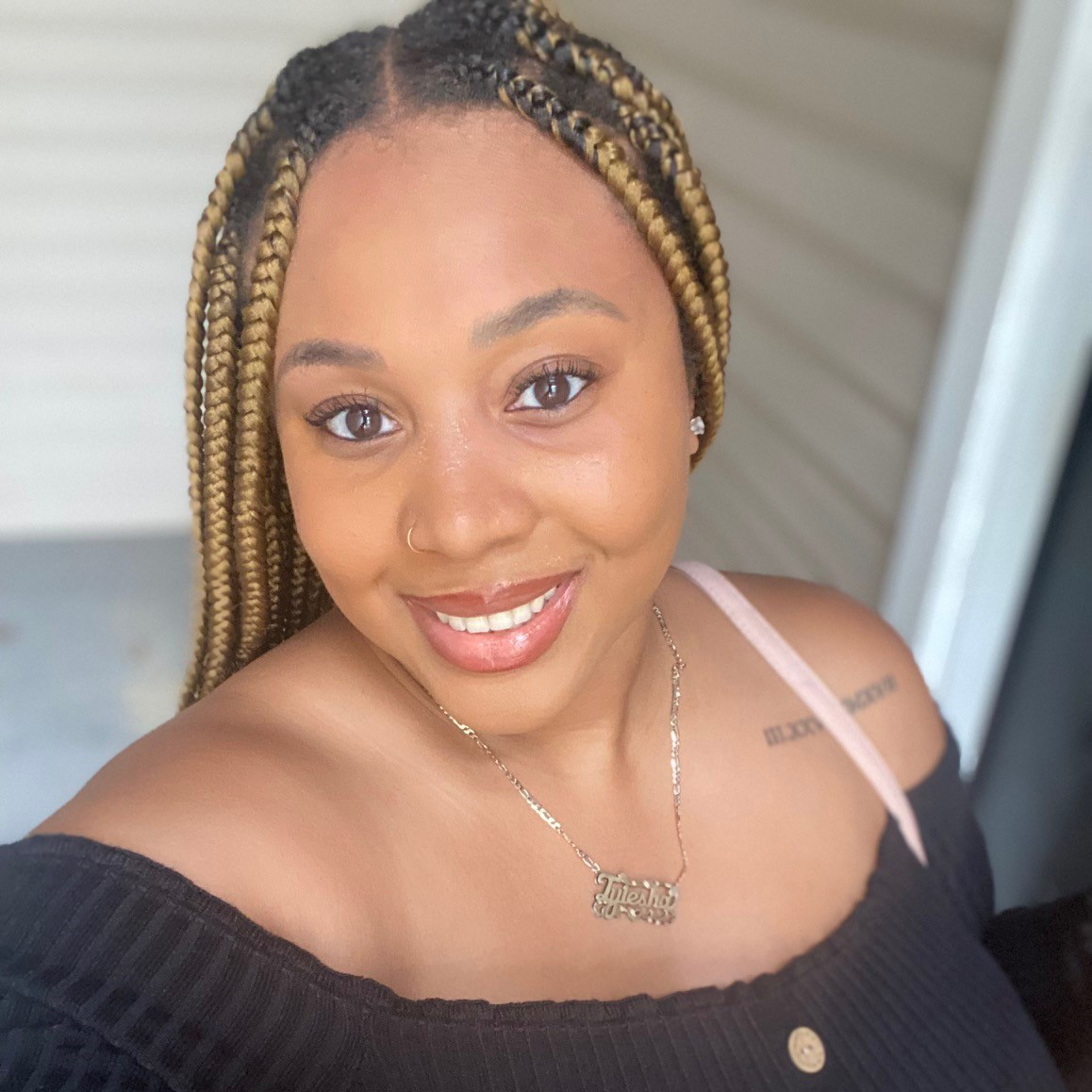 Tyiesha – a second year WomenRise student – is studying Criminal Justice at Reynolds Community College with aspirations of going to law school. She previously completed an internship with the Petersburg Police Department. She's a member of the Richmond Paralegal Association and Phi Theta Kappa (PTK) International Honor Society. Tyiesha has accomplished all of this while caring for her young daughter.
"This scholarship will help me tremendously financially. It will give me an opportunity to work less hours and concentrate on being a great student and wonderful mother. "
Quiara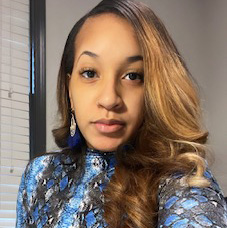 Quiara is a second-year WomenRIse participant studying Social Work at Virginia Union University. Because of her WomenRise support this past year, she was able to sustain a 4.1 GPA, become Vice President of the Social Work Club and hosted a drive to provide 50 hygiene kits to people experiencing homelessness. Throughout her studies, Quiara's passion for supporting people who suffer with mental health disorders has grown and grown. She is laser-focused on getting her degree and creating the best life she can for herself and her children.
"I've faced many setbacks in life, but I've kept my mind, my heart, and my daughters in the forefront which helps to keep me going. It's bigger than just me I have my children that I will not let down, I'm showing them the way to a better life."
Shelkeyah "Shelly"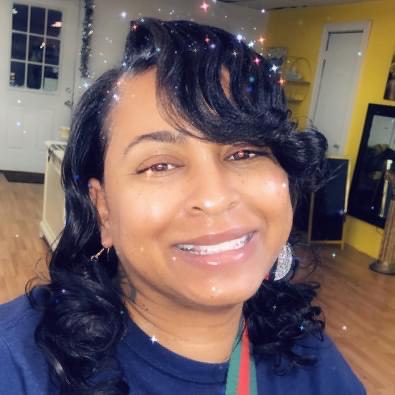 Shelly has been a Personal Care Assistant for the past four years and is ready to advance her career in the healthcare profession – a job that she loves dearly. She has enrolled in a Licensed Practical Nurse program via St. Mary's School of Nursing, which will provider her with an Associate's Degree along with her nursing license. Shelly has three grown children and a 4-year-old, and she's eager to create a more stable life for her whole family.
"I am very compassionate about caring for others. It comes natural after raising 3 children and currently raising another. I am blessed to be able to obtain a degree in a profession that I love. The increase in salary will help me to be able to get a stable home for my 4 year old so she can grow in the same house as she accomplishes her goals in life."
Rachel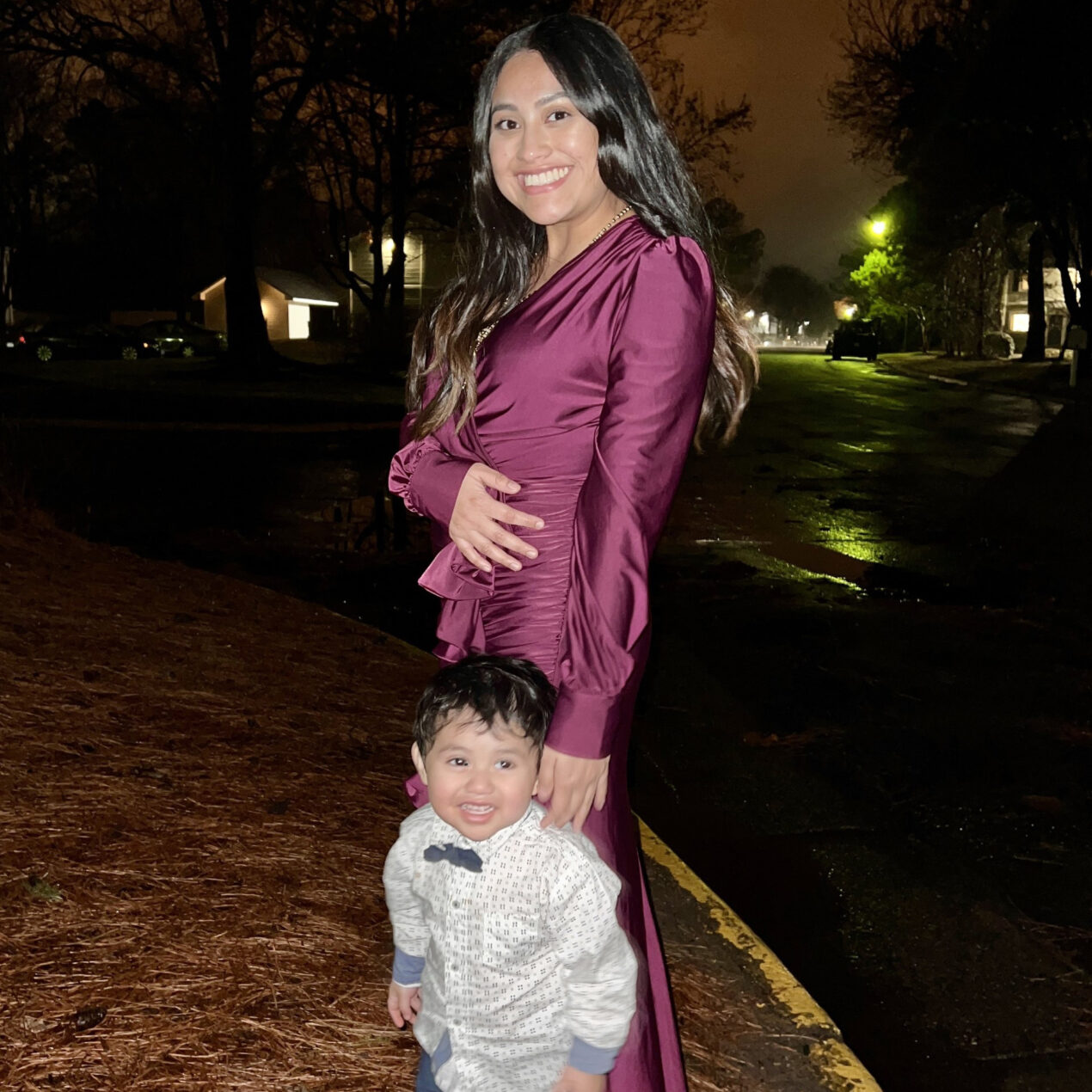 Rachel works as a lab assistant at an urgent care clinic. Her passion for research has inspired her to pursue a degree in Clinical Lab Science at VCU, and she hopes to be able to perform and read lab test results. Rachel eventually plans to get her Master's degree so that she can continue to progress in her field. Rachel has a two year old son and she is excited that WomenRise will give him the chance to engage with other children his age and to grow and learn in a childcare setting.
"I am proud of being able to manage being a single mom while pursing my degree in this last year. It was very challenging but I survived my junior year at VCU while balancing my son, job, and school work. I refuse to give up and let this be our story, I want my son to have a better life."
Fatmata "Haja"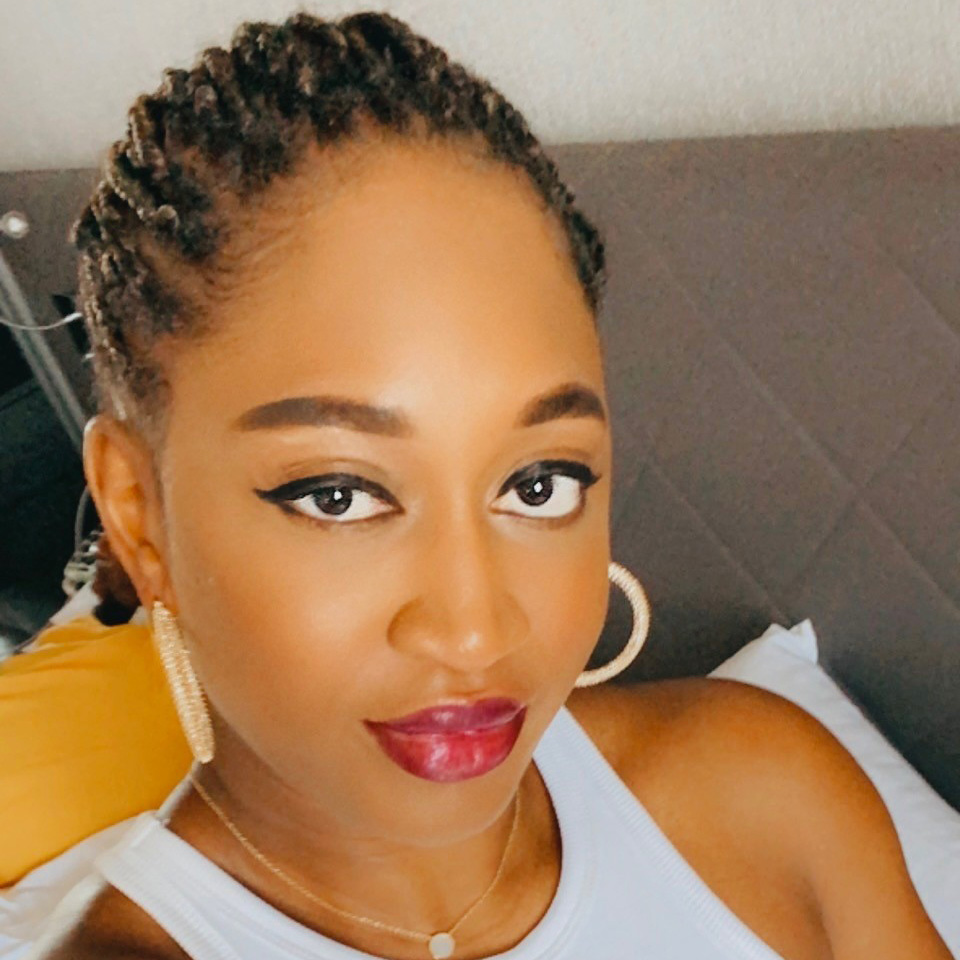 Haja has overcome many obstacles to pursue her passions and care for her son, who she has raised alone since he was 4 months old. She experienced homelessness for a time, then was able to get a job as a CNA. However, she recently had to take time off from work for hand surgery. Even with all of these challenges, Haja is determined to pursue her education to become a Registered Nurse and eventually a Geriatric Nurse Practitioner. She has a passion to serve her community and loves to volunteer at the food bank and with seniors.
"I love taking care of older people because it gives me peace. Because of my volunteering, it feels like a part of me. I want to help the community as much as I can."
Jasmine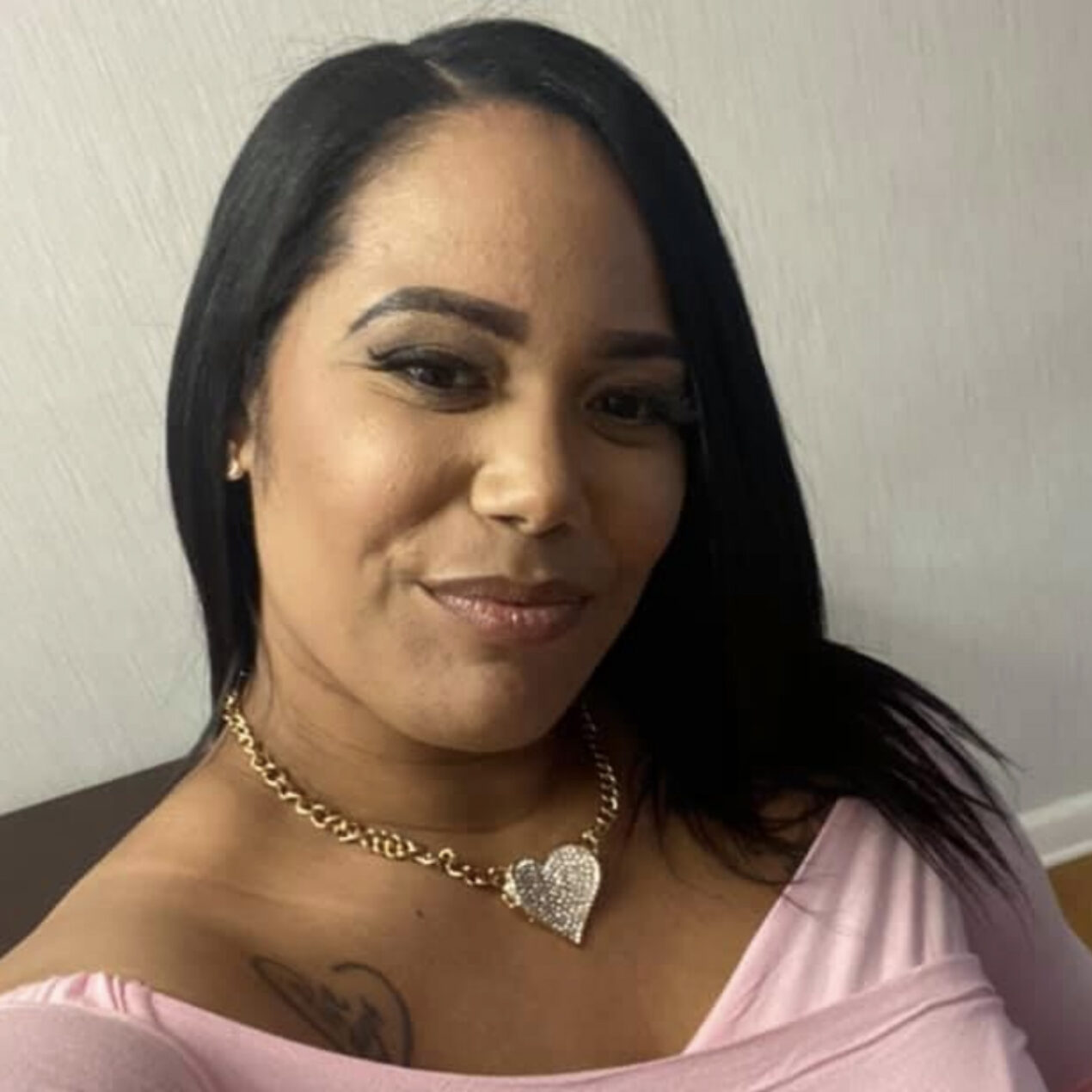 Jasmine has overcome many challenges in her life to get to where she is today. From a young age she took her future into her own hands, taking extra classes at 16 so she could finish high school early and become a medical assistant. She has been a medical assistant for 13 years and in that time became a mother to five children – two of whom will be able to attend childcare thanks to WomenRise. Jasmine has outgrown her role as a medical assistant and is ready to pursue her dream of becoming a nurse – moving forward in her career and positioning herself to better provide for her family.
"I have not and never will give up. Everything I have endured has made me the strong wise woman I am today, and I still continue to learn and grow in the most productive ways as possible."
Jasmine "Jas"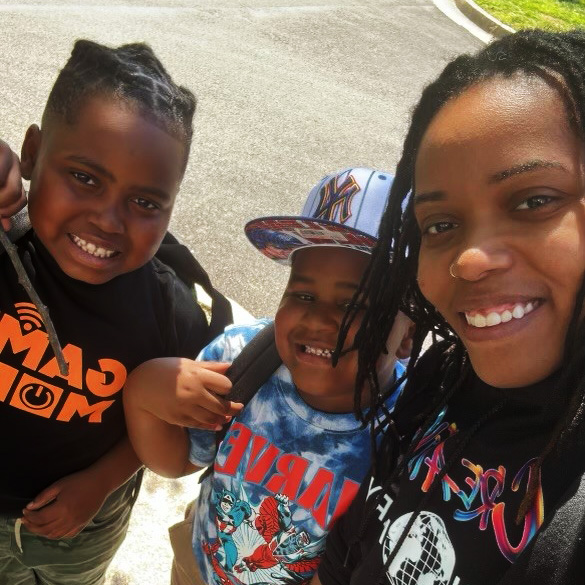 Jas is a single parent of two special needs children who has been working to rebuild her life and her support system after experiencing domestic violence and losing her mother in 2021. She has always had an entrepreneurial spirit – even starting multiple small businesses over the past several years. Jasmine is pursuing a business degree at Virginia Union University and WomenRise is supporting her two sons' care while she pursues her dream.
"This is an ultimate life accomplishment that I'm putting my all into achieving as a testimony to my kids that you can do all things no matter how old, young, rich, or poor. I'm doing this for my babies while carrying my late mother's legacy because she had to drop out her senior year at the same university I'll be attending in the fall due to health issues and her biggest dream was that I would be the first generation to finish."
Kristen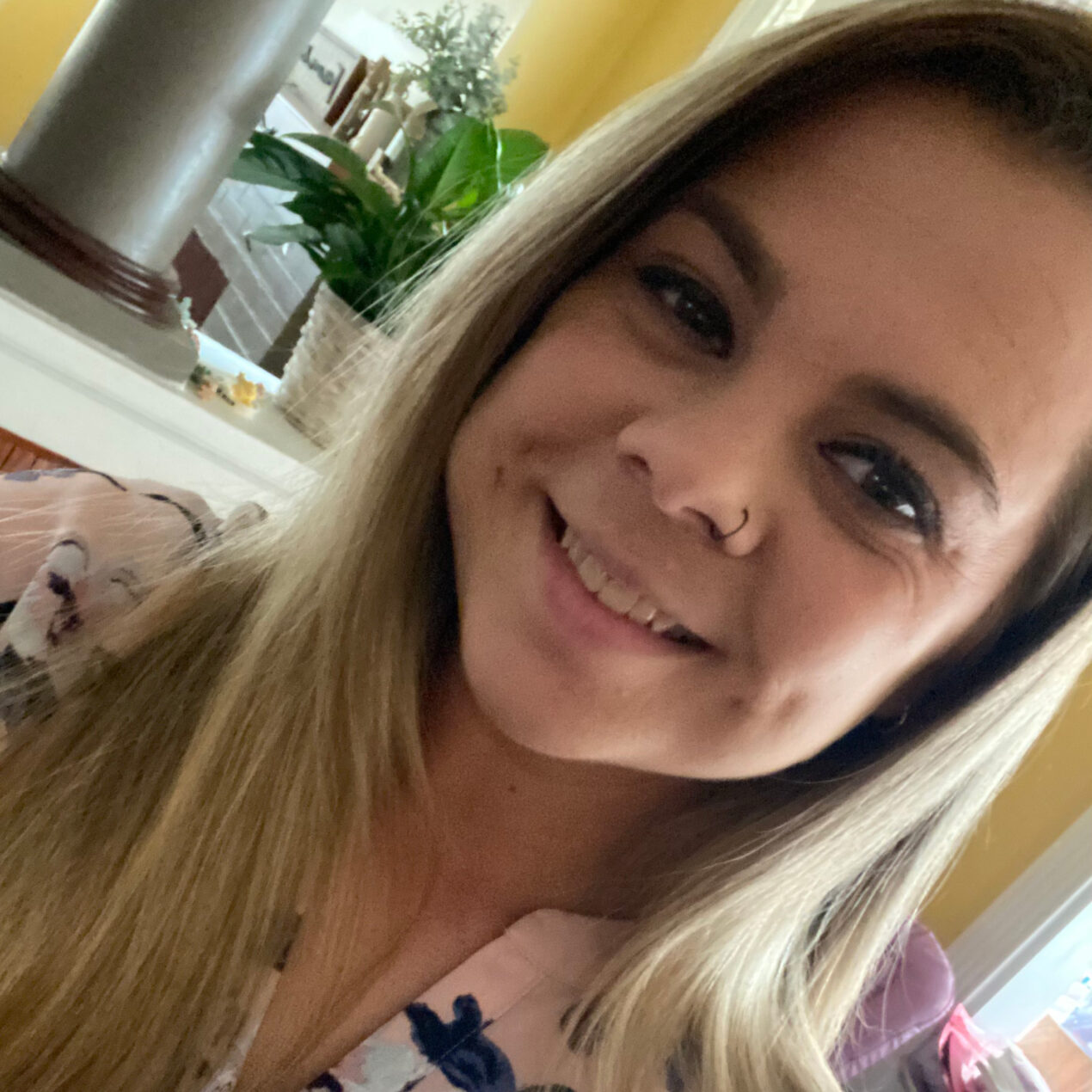 Kristen is pursuing two associates degrees at Brightpoint Community College – nursing and health sciences. She is in her second year of WomenRise and has juggled school, work and care for her two children – all while getting accepted to the Honor Society in fall 2021. After experiencing several setbacks and having to put some classes on pause with health challenges this year, she is on track to complete her education in 2023.
"While it has been very upsetting that it will take a little longer to graduate, I have remained strong, confident, and determined to walk across the stage with both degrees for my children and me!"
Brittany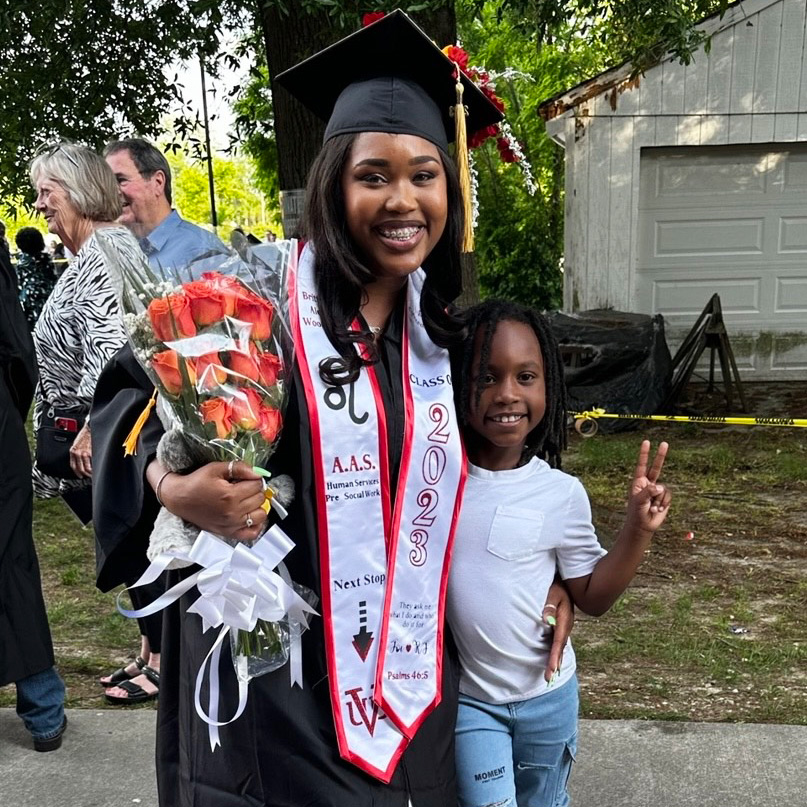 Brittany chose to pursue a career in social work because of her passion for helping others and her esperience entering into the foster care system at age 14. She was separated from her siblings and now cherishes living with her sister as adults to make up for lost time. She plans to become a Licensed Clinical Social Worker and then start a practice where she can provide mental health services to youth and adults. She has a 7-year-old son who will be able to attend before and after care thanks to WomenRise.
"I chose to purse social work due to my childhood but honestly I feel as though it chose me. I am grateful for my past experience and traumas that will one day shape me into a social worker that my client can relate to. Throughout my school career my son has been by my side watching me push through and receive my Associates Degree. Receiving my Associates Degree in Human Service Pre- Social Work has been one of my proudest accomplishments and my son saw every moment."
Shoneece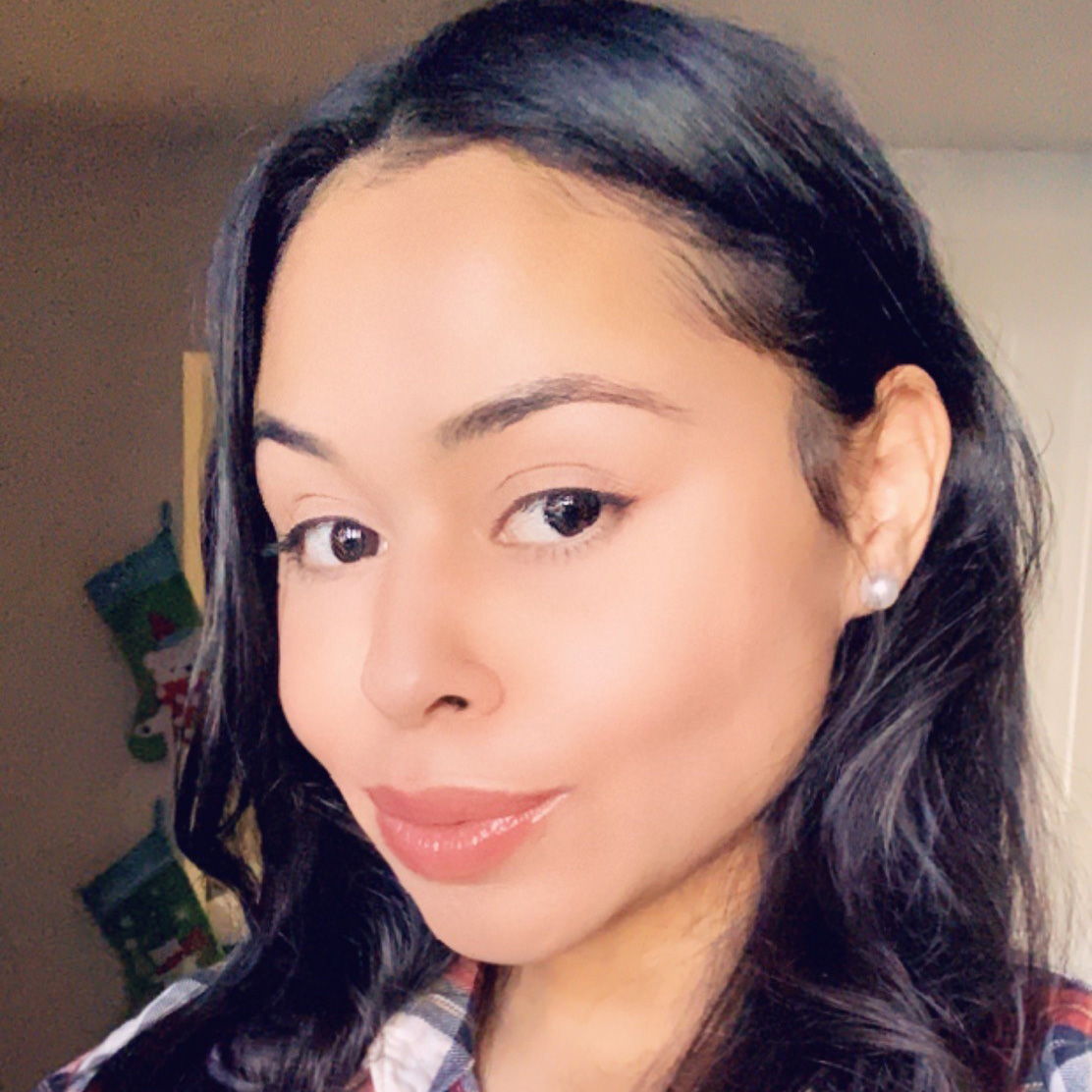 Shoneece is studying to be a registered nurse – following in her mother's footsteps who also started this career later in her life. As type 1 diabetic, Shoneece is passionate about diabetes education and that reinforces her desire to become a nurse. She has two children – ages two and eight – and she wants to do everything she can to make sure they have the best life possible.
"I have chosen nursing school because it has always been my dream. My mother is a nurse and she went to nursing school later in life just like myself. My dream is to work with diabetes education. I have been a Type 1 Diabetic for 27 years and my life revolves around my disease. Any education I can give is my passion – helping other diabetics and sharing what I've learned."