Cold air poured in when the front door opened, and the space heater was hard at work.
"Come on in, sweetie!" Bessie Tyler called out from the back room.
Blanketed arm chairs circled around the coffee table in the center of the living room. The home exuded an ambiance of warmth and comfort, a feeling cultivated by more than 40 years of homemaking and Bessie's all-around kind, welcoming demeanor. It soon became obvious that dozens of guests, and even strangers, had been welcomed into this house over the last few decades.
In Bessie's home on this mid-March morning, a tall space heater was situated at the center of the living room. It was one of those spring days that promised warmer weather in the afternoon, but during the damp and cloudy morning, it felt like winter. Cold air poured in when the front door opened, and the space heater was hard at work.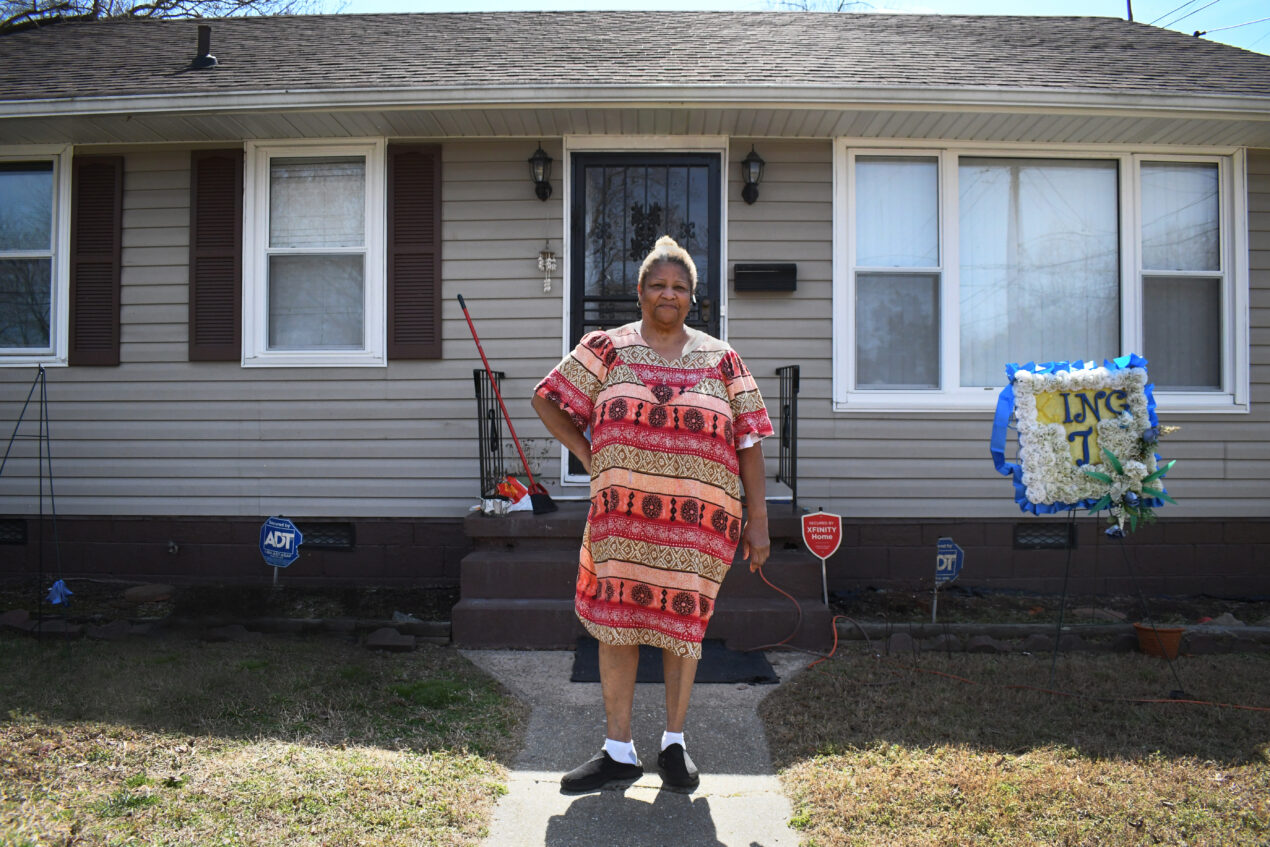 Bessie is one of the many homeowners that qualifies for Dominion Energy's EnergyShare program, a crisis-based utility assistance program available to anyone facing financial hardships.  United Way of Greater Richmond & Petersburg has partnered with Dominion Energy to provide financial management of the program since its inception in 1982. This year marks the 40th anniversary of the EnergyShare program and United Way's partnership with Dominion Energy. 
One of the ways EnergyShare provides assistance is through free home energy assessments and the installation of energy-efficiency upgrades. This saves homeowners money and energy up front, relieving them of extra costs lost to building inefficiencies.
As community members find it increasingly difficult to pay their bills (26% of bill payers struggling in February 2022), programs like EnergyShare are essential and impactful. With EnergyShare's plethora of upgrade options including attic and floor insulation, Energy Star refrigerator replacement, LED lighting and so much more, Dominion Energy is ensuring that program dollars are invested in changes that will make a difference in the lives of people like Bessie Tyler.
– – –
The weatherization crew was at Bessie's house early and immediately set out to work, ready for a two-day project of installing insulation throughout her house as added protection from the elements. Many of the homes built in Bessie's community were constructed without insulation, and Dominion Energy has already weatherized a few other houses in the neighborhood.
Bessie and her family moved into their home in 1976. Bessie raised her two sons in this home and now loves having her grandkids visit whenever they can. Not only is Bessie a grandmother to her own grandkids, but she is well-known amongst the neighborhood kids, too, who have given her the nickname "Ma' BT". From her corner lot, Bessie has the perfect viewpoint for keeping a watchful eye on the neighborhood. She is always there when the school bus passes by her house to make sure the kids get home safe.
By giving people a safe, warm place to live, the EnergyShare program is not only relieving financial burden for people on a fixed income, it is also protecting and sustaining valuable foundations of the community. A well-insulated home means Bessie can continue taking care of the people she loves.
"Every little bit helps. I'm very grateful. I'm very grateful." Bessie thanked the weatherization crew every time they entered the house. Everyone there understood that Bessie's home is more than her home. It is a gathering place for her family, a safe haven for her neighbors and a pillar of her community.