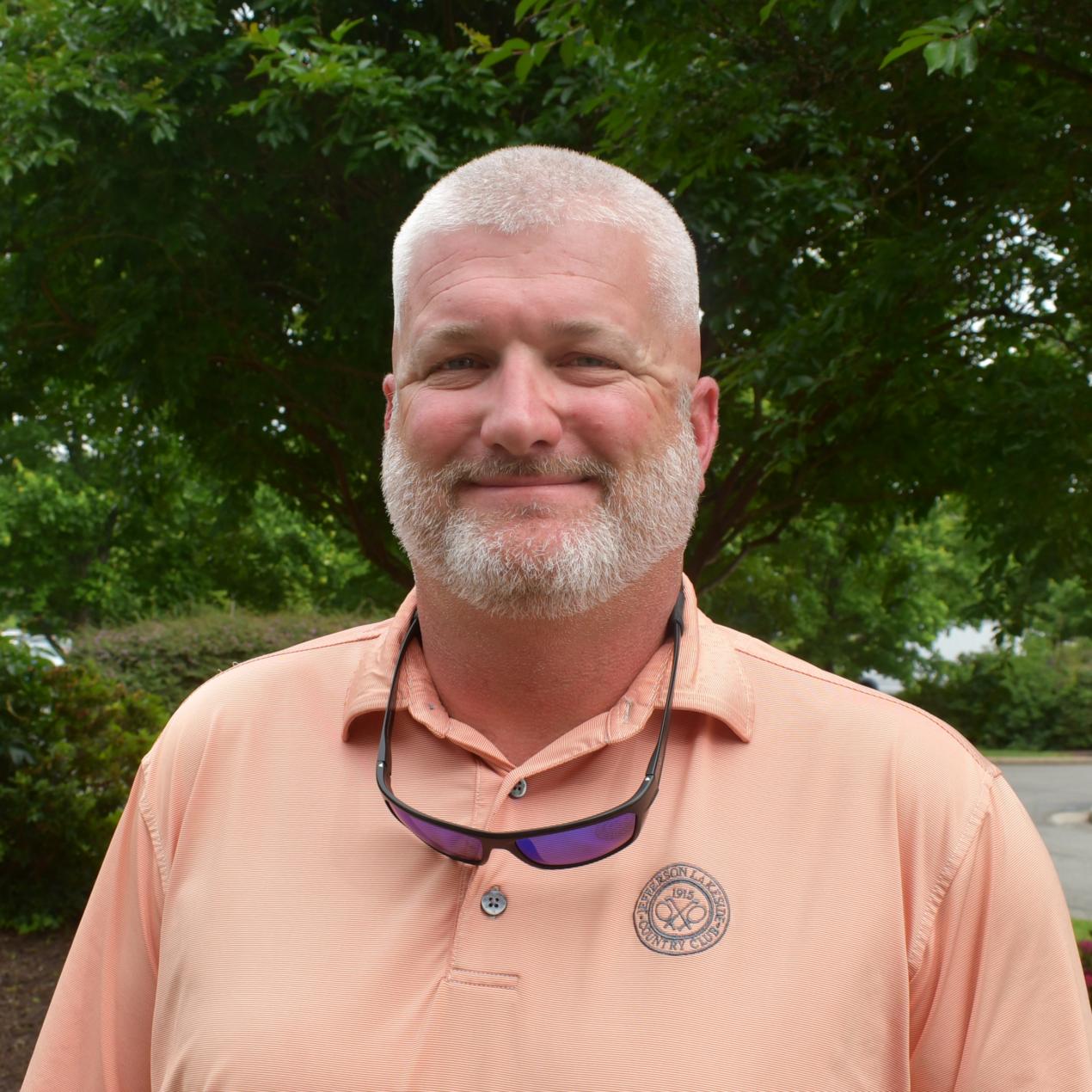 Joe Stovall, Parks Construction Services Manager for Chesterfield County Parks and Recreation, joins us to talk about how to stay safe and play safe this summer in the parks.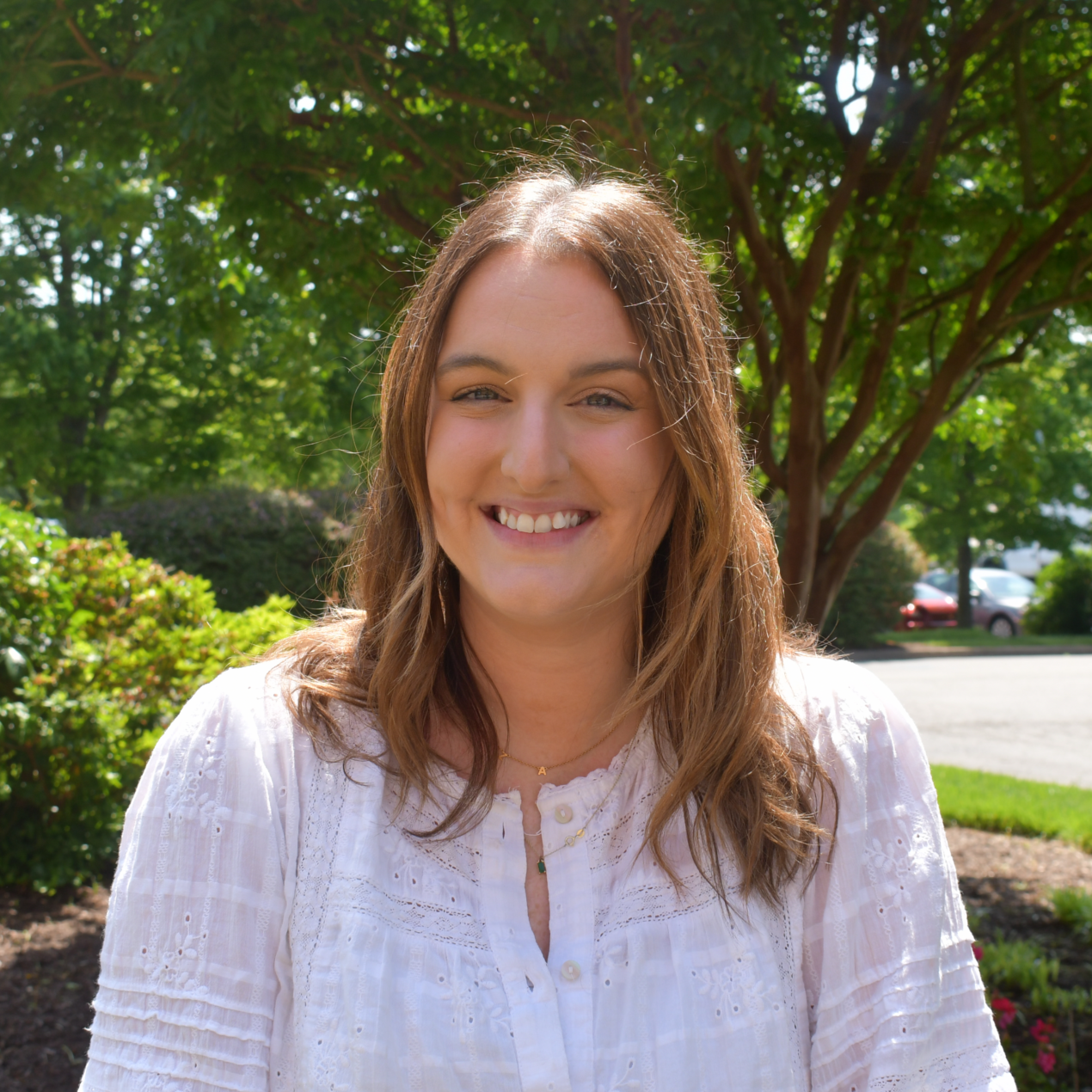 Carson Cuppett, Homeless Services Program Supervisor at Commonwealth Catholic Charities, shares more about the challenges unsheltered individuals face in the summer months and what we can do to help.
Audio Interview
Resources
Transcript
FRANK CARDELLA, HOST

Welcome to The 80Forum, candid conversations with engaged individuals and organizations to raise awareness of inequities, share available resources and expand opportunities for families in our region. The 80Forum is convened by United Way of Greater Richmond & Petersburg. I'm your host, Frank Cardella. Let's get connected.
—
Hello, everyone. Welcome to the broadcast. My name is Frank Cardella, and I'm the Director of Research and Evaluation for United Way of Greater Richmond & Petersburg. Joining me at the moment is Joe Stovall, Parks Construction Services Manager for Chesterfield County Parks and Recreation. Hello, Joe.

JOE STOVALL, GUEST

Hello. How are you, Frank?

FRANK

I'm pretty good. A little later on in the show, we'll hear from Carson Cuppett, Homeless Services Program Supervisor at Commonwealth Catholic Charities, on the dangers of summer heat for vulnerable populations and individuals without permanent housing. But right now, let's get to know Joe. How did you get into this line of work?

JOE

I started with Forsyth County, Georgia, back in the early 2000s as an engineering inspector. Moved along to Henrico County here in the state of Virginia, back to where I was originally from (Virginia Beach – so a little further west – but close enough). I then became an environmental engineer there, then went to the City of Richmond and worked with their Public Works Department as a right-of-way manager, inspecting and making sure the rules of construction were followed on the roads of Richmond. Then, I got my current position here in Chesterfield County as the Parks Construction Service Manager. It's been a good four and a half years. We've done a lot of work. We really enjoy servicing the citizens of Chesterfield County.

FRANK

Can you give our listeners a sense of the sheer scope of Parks and Recreation for a county the physical size and population of Chesterfield?

JOE

Sure, Frank. The county population is close to about 380,000 people. We're the fifth largest county in Virginia. Parks and Recs, the department, was established in 1971. That includes a cooperative extension. We also have Henricus Historical Park. We have 5,135 acres of park land and 44 miles of trails. We have 64 parks, 12 athletic complexes and 4 conservation areas. We have a full-time authorized staff of 129 people. We have a fiscal year adopted budget, which would have been '23 for last year, of $15.6 million. And, we have $1.6 million that we gross in program and rental revenue.

FRANK

Wow, that is a lot. About how many people would you say utilize those facilities over the course of a year?

JOE

So annually, we have about 6.4 million park visitors. That includes 118,970 participants in 2,568 programs, [and] over 220,000 participants in sports programs. So if you base those numbers, Frank, we have a good 70 to 80 percent utilization throughout our population with our parks, which is amazing.

FRANK

That sounds really high. That's a lot of Little League going on there!

JOE

That is.

FRANK

I would imagine the summer months see the highest usage?

JOE

Absolutely. Park visitation is the highest from March through November, but numbers are fairly steady outside of those months.

FRANK

So what are some of the differences between summer in the parks and the rest of the year?

JOE

So in crew, we have increased park usage from March to November. That includes sports, picnic shelters, community events, trail users and a bunch of outside recreation and community events. We have increased special events and programs and summer camps. Our park maintenance works on projects and improvements, mostly in the wintertime. That way, our citizens can utilize the park facilities and we don't have to close them in the summertime as we peak in our usage. We shift to indoor activities and recreation centers at our other locations in colder months. There's not really a downtime in Parks and Recs. Everybody's, like I said, always using either the outside or inside facilities. So, although we may peak in the summertime, like I said, it's pretty steady throughout the year.

FRANK

And with that many people, I'm sure there's never a dull moment in the parks.

JOE

That's right.

FRANK

Now, let's talk a little bit about outdoor safety. What kind of planning goes into the engineering and installation of recreational facilities? Do you do community surveys or is there best-practice research involved?

JOE

We do. We obviously follow the best practices in the industry, but we also have community outreach events for everything we build. We always ask our citizens for their input on what we're doing, and we like it when they give us good criticism and constructive criticism. It keeps us in check, and it also helps us deliver the first-choice community facilities that Chesterfield is known to deliver to their citizens.

FRANK

I bet weather can be a factor affecting not only enjoyment of the parks, but your maintenance schedule. According to a study by the US National Weather Service that spanned 30 years, from 1986 to 2015, an average of 130 people per year lost their lives as a result of health complications associated with heat, which is roughly the same number as from hurricanes and flooding combined, two of the severe weather conditions we're most familiar with here in central Virginia. And we are one of the 10 states that has seen our heat fatality index rise during the past decade relative to the previous one. But I have a feeling those numbers don't surprise you, do they, Joe?

JOE

No, not at all.

FRANK

So, what kind of design elements do you include in a public space to account for weather-related concerns?

JOE

So we include shelters, shade structures and we are now doing upgrades to our baseball and softball facilities to include more modern roofing and insulation materials to reduce the heat in the dugouts. And then a big project for us right now is we are completing the first two of 10 total high schools in the county – we are installing synthetic turf fields and tracks at the two high schools this year, L. C. Bird and Monocan. The big reduction there is the reduction in the heat for the players and the staff there on the field during the games.

FRANK

That's really interesting to me that using synthetic fields would actually have a greater cooling effect than natural grass.

JOE

It does. We did a lot of research. We did a lot of background. We did a lot of meetings with synthetic turf field companies. We did a lot of meetings with other localities that have done this to get their input on it. And one thing I will mention, we're also using what's known as a BrockFILL™ material, which is a grinded up loblolly tree, instead of the crumb rubber material. There were some questions on the crumb rubber material and its ability to produce cancer-like symptoms or side effects. There was some research that came out on that and county leadership made the ultimate decision to go with the BrockFILL™. So that will be on all of our fields at all 10 of our high schools there in Chesterfield County.

FRANK

That's really cool. And so the loblolly trees might not be providing shade in this case, but they'll still help in the cooling.

JOE
That's correct. That is correct.

FRANK

So returning to the idea that facilities see higher usage in summer months, are there specific safety concerns that citizens should pay more attention to in the summer? And what are some specific ways to mitigate those issues?

JOE

Absolutely. We always say to watch out for the sun and heat concerns. Always wear your sunscreen. Always make sure you bring plenty of water. Wear hats and wear sunglasses. Make sure you plan for the weather. Be aware if it's going to rain. If it's going to storm, make sure you have the proper gear needed. We always say, watch out for the critters in the parks. By that, I mean mosquitoes, bees – bees like trash cans. We always encourage you to throw away your trash in their proper receptacles but take a look before you do it. Watch out for snakes, watch out for squirrels, be aware of your surroundings and don't approach wildlife. Stay on the trails. There's a lot of poison ivy. We have the paved trails, we have the stone dust trails and then we have our explorer trails. But all of our trails are mapped out and well-defined, so make sure you stay on those trails.

FRANK

For your safety and probably for the wildlife, too.

JOE

That's right. If you notice in our parks at all of our shelters, we're also installing new grills. Always be prepared with a fire extinguisher or some way to mitigate with an emergency plan to make sure you can extinguish an issue if it arises.

FRANK

In your time in Chesterfield, Joe, what have you seen from the general public when they go to the park? What do they expect?

JOE

They expect a nice, clean, well-maintained facility and parks ground. Chesterfield is a first-choice community for citizens in the state of Virginia, and we have set a very high standard for our Parks and Recs department, our employees and the service that we provide to the citizens. They've come to expect this, and we enjoy giving it. We have a department that is full of people that love the citizens of Chesterfield and love Parks and Recs.

FRANK
And over time, obviously, the population of Chesterfield has been growing, and growing for years, what kind of a toll does that take on Parks and Rec to be able to meet that demand?

JOE
It takes a lot more staff, a lot more funding and more importantly it takes the ability for senior leadership to be able to set up a team to make sure we're able to continue that customer service.

FRANK
What are you really proud of about the citizen experience in Chesterfield, and what's something you'd like to see managed differently? Maybe an aspiration for our parks of the future?

JOE
I'm really happy about our citizen experience in Chesterfield because our citizens, they're satisfied, they're happy. They have the ability to get a great education if they're younger, in our school system. They have the ability to enjoy a high quality of life with the corporate abilities that we have here in Chesterfield. They have the ability to enjoy the river. Our senior citizens, they have the ability to enjoy our parks. Our 50-plus community outreach programs that are geared towards seniors – so we touch every aspect and every walk of life we have in Chesterfield.

FRANK
That all sounds great, Joe. So are there any new projects on the horizon we have to look forward to?

JOE
Yes, we do. We have Harrowgate Phase III, which is a new 26-acre park that we're building, and we have a destination playground that has been provided by compan equipment that we will be installing and opening to the public hopefully November of 2024. We're very excited about it. It is a destination playground that includes all pour-in-place rubber surfacing. We have no woodchips. And then we also have fun, modern equipment. We have a zipline. We have a 24-foot rope climbing apparatus, that is just going to be amazing for the kids. And then we're currently in the design and planning stage to put the same kind of destination playground and a spray pad over at our Rivercity Sports Complex. We're starting a new project over there that's going to be called The Park at Rivercity Sports Complex.
FRANK
In May, United Way partnered with Parks and Rec to install an Early Learning Trail at Huguenot Park. How did that come about, and what do you see as the value added for families?
JOE
So that came about out of a partnership between our recreation department and the C-Fit Community that we have there in Chesterfield county and our partnership with the United Way. We wanted to bring the United Way in and make sure we were able to provide a learning apparatus that could incorporate our parks as well. And the value added for the families, without a doubt, is the learning opportunity that's in the outdoors. It gets both the children and the parents active, it promotes interaction, it promotes activity, it introduces visitors to other park amenities and it introduces out-of-state visitors to our parks as they see this not only on our website but on your website as well.
FRANK
Are there other Early Learning Trails in the Chesterfield Park system or do you plan to add more?
JOE
There are currently. We have one at Rockwood Park, we have one at Bensley Park and then of course we have one at Huguenot that we just installed in May. And those are all that we have right now, but we're looking forward to the continued relationship with United Way and building some for many years to come.
FRANK
Joe, you take a lot of pride and put in a lot of effort to make sure that people have a great time when they're outdoors in Chesterfield, but what do you like to do in the summer, Joe?
JOE
I like to play golf, I'm a huge golfer. If it's not 95-100 degrees, you can find me on a golf course. That's for sure.
FRANK
And there are not too many of those in Chesterfield, right?
JOE
That's right, not too many.
FRANK
I've been talking with Joe Stovall, Parks & Construction Services Manager for Chesterfield County Parks and Recreation about ways to enjoy summer safety in your community. Joe thank you so much for making time to talk with me today.
JOE
Absolutely Frank, anytime.
FRANK
If our listeners have questions about the county parks system in Chesterfield, what's their best resource?
JOE
They can go to our parks website, that is www.chesterfield.gov/parks, they can also visit our social media websites on Facebook, Twitter and Instagram, or they can give us a call and experience our greater customer service in person at 804-748-1623.
FRANK
And before you go, I understand you've also had some experience as an EMT, is there any advice you want to leave for families, children and individuals of all ages about how to stay safe and play safe this summer?
JOE
Never go to the park alone, and always bring enough water.
FRANK
Thanks, Joe. Alright, we'll be right back after the break with Carson Cuppett to talk about the more serious side of the summer sun. Don't go anywhere.
---
FRANK CARDELLA, HOST
Welcome back! Again, I'm Frank Cardella, Director of Research and Evaluation for United Way of Greater Richmond & Petersburg. And with me now is Carson Cuppett, homeless program supervisor at Commonwealth Catholic Charities.
Hey Carson.
CARSON CUPPETT, GUEST
Hello!
FRANK
I expect this part of the broadcast to feel a little different as we're talking about the dangers of summer heat for vulnerable populations and individuals without permanent housing. But let's start with something really straightforward. What does summer in the RVA mean to you? Are you team air conditioner or team Riverrocks?
CARSON
Ooo, I'm definitely team Riverrocks, until I'm not – like when the mosquitoes and the humidity come out – I switch over to team air conditioning for sure.
FRANK
Fair!
When people hear the word "homeless", they likely jump to a very specific image, but there are different forms of homelessness aren't there?
CARSON
Yes
FRANK
Can you describe those differences for us?
CARSON
Sure! You know homelessness can really present in a lot of different ways. I think as the housing affordability crisis really starts to impact everybody – you can go to a store and interact with a clerk, and they might be experiencing homelessness themselves and you wouldn't really know that.
Obviously, there's the more visible population experiencing homelessness, so, what people think of when they think of homelessness might be someone flying a sign or someone living in a tent or things like that. But as a homeless services program, we really interact with folks who really are coming from all different kinds of scenarios. So it could be their first night homeless and they don't know where they're going to go that night and it's the first time they've ever experienced that, all the way to someone who has been homeless for several years in our community and is well known to our programs or people that are in the community as well.
FRANK
Tell us a little bit about the homeless service program at Commonwealth Catholic Charities. What does your team do?
CARSON
Yeah, so I work on a street outreach team, so we serve primarily single adults and families who are experiencing unsheltered homelessness. So like I said, we really interact with folks in all different kinds of scenarios. So someone could be, you know, their very first day, and they don't know where to go, and we might interact with them on that day. I think about 60-70% of people we work with actually work with our program for less than 30 days. Most people that enter into homelessness, or a vast majority of them actually are able to self-resolve their homelessness whether that be through leaning in on natural supports like family members, friends or coworkers, maybe they're earning income and just need a place to stay for a little bit until they can move on to the next step.
But for the 30-35% of folks who stay in our programs for the longer term, those are really individuals who are experiencing chronic homelessness, which as the definition from the government, means somebody has experienced homelessness for more than 12 months in the last 3 years, and they live with a disabling condition.
FRANK
Now for those people experiencing chronic homelessness, how is their experience different?
CARSON
In that subset of the population, you'll see a lot of older adults, people living with chronic health conditions, with cooccurring or tri-occurring conditions including mental health, substance abuse disorder, things like that. So we really focus our efforts on folks who fall into that population, people who need a lot more support in resolving their homelessness.
A lot of the work that we do, our staff will go out into the community and meet people where they are. We have a lot of folks who are living in encampments, so that will be the outreach workers going out, sometimes on a daily basis, to check on the person. A lot of these folks are very vulnerable, so they have a lot of health conditions — they're maybe not able to get around the city to advocate for themselves in the same way that someone who is newer to homeless could. So we're really trying to meet people where they are. And for the 30% of people who stay engaged in our services for a longer portion of time, that's where we're really providing housing-focused case management.
FRANK
And what's involved in that?
CARSON
So we're getting them their identifying documents, their photo IDs, their birth certificates and making sure they're connected to their income. Sometimes if somebody is on social security income, they might lose that based on being unsheltered — they're not able to receive their mail and things like that. So we're working with them to make sure they have those basic needs met. And we're really trying to work with them to get the support they need, which is usually a housing intervention that offers supportive services — so, permanent supportive housing — primarily working with those folks who have the most barriers to housing and maybe are not going to emergency shelter sites because of the barriers that they have to being in a setting with other people.
FRANK
You mentioned emergency shelters, can you paint a picture for us of what emergency shelters look like and the services that they provide?
CARSON
There are seven year-round shelters in the Richmond region: there's one for single adults who identify as women, there are three for single adults who identify as men, and then there are three shelters for families with minor children.
Those operate year-round. They are on a referral basis, so a person has to complete an intake either with an outreach program like mine or they can call the homeless connection line which is a phone hotline that someone can complete an intake with. And essentially, when a bed opens up, it is matched to somebody who is on a list of — really, it can be about 400 people — that are waiting for shelter at a time.
FRANK
With such a long list, Carson, how do you determine who gets those beds? Is it just on a first come, first serve basis, or is there some other system?
CARSON
We have moved in a direction where when beds open up, they are prioritized for folks who have higher medical acuity. So, folks who maybe have tri-morbid conditions or are older adults, or have been unsheltered for a long-term amount of time will get prioritized for those beds.
FRANK
So you mention prioritization, are there restrictions on who can come or what they can bring with them?
CARSON
There's not a requirement as far as identification goes, someone can come in without their ID. Typically, most shelters will allow for about two bags, which can be difficult. For our program a lot of folks that have been living outside — they accumulate a lot of belongings — and those are their things and they do not want to part with them. And obviously, they do have to complete an intake and be in a database which can be a barrier for people if they have maybe some mental health diagnoses or some distrust of the system.
As an example, we had somebody this week who was discharged from the hospital, and you know, it was evident that he was in a mental health crisis. And in trying to explain what services look like and that we could complete an intake to get him connected to shelter — that just wasn't something that he was able to do. So for that reason, he wasn't able to access shelter since that is a requirement that someone speak with an access point to get into the system and be referred
FRANK
Carson, your team works within the borders of the City of Richmond, but do you also work with any individuals outside of that area?
CARSON
Yes, we are a part of the Greater Richmond Continuum of Care and my street outreach team is part of the Coordinated Street Outreach Team. So we serve the City of Richmond and all surrounding counties including Henrico County, Ashland, Hanover, Goochland, Powhatan, New Kent, so we are able to respond to folks who are experiencing unsheltered homelessness in the surrounding counties.
We actually partner with Henrico County specifically to outreach folks there, and we'll get requests from community members who maybe know of an encampment that we don't know of, or maybe they have someone who's connected to services in the county and they're really trying to get connected to emergency shelter housing that we're able to coordinate with them.
FRANK
And how would individuals find out about the cooling stations or how to access them other than through you?
CARSON
They are publicized, so if somebody calls the Homeless Connection Line, which is a phone access point for folks who are experiencing homelessness and need connections to services, that information would be shared with them over the phone or by text. The city circulates when the stations are open, and we do our best as a street outreach team to really identify the folks who we know are more vulnerable to heat-related illnesses and to go find them and let them know where they can go during the day, and you know, make sure that they have water and are able to get there.
FRANK
You mentioned getting there, transportation is sometimes an issue in the area. Do you have ways to help them to get to these stations?
CARSON
Sometimes it's based on funding, but if we have someone who isn't able to utilize public transportation, we certainly would do everything we can to a cooling station. When the pandemic hit GRTC actually did make the bus system free, so bus passes are no longer required which is nice, so if someone is able to utilize the bus and because the cooling stations are located at libraries there are a lot of different sites people can go to all across the city and all of them are bus accessible.
FRANK
That's great. Last summer, PBS NewsHour ran a special on the extreme death toll from heat-related illnesses in Phoenix, Arizona, noted for being the hottest big city in America, where 339 individuals died from heat-associated causes in 2021. At least 130 of those people were facing some degree of homelessness at the time. I know Phoenix and Richmond are not exactly apples-to-apples, but how does that compare generally?
CARSON
I have been to Phoneix – I don't know a lot about the infrastructure. You know obviously, Richmond is a metropolitan city, so we have a high rate of unsheltered homelessness in the downtown area. So if somebody is within the city limits and they're in the downtown area, specifically heat really traps in those areas. You're going to see people who, that alone, is going to make them more susceptible to heat-related illness.
I think generally, what we see in the city of Richmond really mirrors national data around homelessness. We're seeing a lot of increase in older adults who are experiencing homelessness. So just to go through some figures through my program, about 40% of the people that we serve are 55 or older. So that's where you'll see folks who have a higher rate of chronic health conditions, which might be liver disease, heart disease, lung disease – which those conditions alone make somebody more susceptible to heat-related illness or even death.
A lot of the folks we work with are really frequently visiting the emergency department for their care, so we do coordinate a lot with the hospitals that see folks come through the emergency department— that they know are experiencing homelessness —that we are either already working with or are going to connect with. And there are a lot of impacts that somebody might not immediately think of when they think of someone who's experiencing homelessness in the heat. A high rate of people that we are working with have a chronic physical or behavioral health condition and that's about 80%. And actually, 56% live with co-occurring conditions, so that might be that they have diabetes and a mental health condition.
When somebody has more limited access to getting their basic needs met, in the summer especially, if they're trying to access shelter and there's not shelter immediately available that's really going to exacerbate some of those behavioral health crises. For instance, if someone is diabetic and they're on insulin, if they're unsheltered they don't have a way to refrigerate or store their medication which causes a lot of issues, they might be then going to the emergency department a lot more. And for older adults, if they have prolonged heat exposure, they're at a higher risk of experiencing heat-related delirium which can actually present as a mental health crisis or sometimes even as intoxication, so you might not always be able to tell the acute crisis someone is having if they've been in the heat for a prolonged period of time.
We also see about 60% of people that we work with have a mental health diagnosis. So just as an example, folks who are diagnosed with schizophrenia—that impacts their ability to regulate their body temperatures, so they might be at higher risk of experiencing a really exacerbated behavioral health crisis in the heat. Also, if someone is prescribed psychotropic medications, their tolerance to the heat might be compromised. Or if someone has alcohol use disorder, and they're drinking in the heat and they're dehydrated, that can really present a really acute health crisis as well.
FRANK
I think you've raised a lot of points, and you've said it directly, a lot of people don't think about, some of those factors that are involved when someone is experiencing an unsheltered condition. In 2022, there was a case study published in Sydney, Australia, and it was later cited on the National Institutes of Health here in the US, noting that people experiencing homelessness in all of its forms are poorly "represented in disaster health planning" and that "there are very few studies available to inform the development of homeless health weather-related illness prevention strategies." And I think that you really just brought a lot of that into the light.
If you had a magic wand and, maybe more importantly, a line item in all of the regional budgets, what would you recommend in terms of planning and prevention to address this public health issue on the front end instead of responding to emergencies?
CARSON
That's a great question. I think prevention is something that could really make a huge difference in this health crisis. I think simply the ability to be inside if someone is experiencing more stress throughout their day — if they have a place to go at night, or let's say they're going around in the community, riding a bus, things like that, they have chronic health conditions — I think just the ability to be inside and just to have some oversight that if there is any kind of acute health crisis going on, I think that alone could save lives – that somebody would be in a place where there are other people around to observe them and make sure they're okay or if they need to get to the hospital they're able to.
We see a lot of illnesses and even deaths that could be prevented in the community because somebody was alone on the street. For instance, for somebody that has epilepsy disorder, they're also at a high risk of experiencing heat-related illness. So if somebody is outside in the community and has a seizure and there's nobody around, that's like going to have a much more harmful impact than if they were somewhere inside. I think, too, because we see so much overlap in the warmer months with the hospital system — if I had a magic wand, I think maybe there would be more support for people transitioning out of the hospital, increase medical respite beds so somebody can recover. If they have been in the hospital for a period of time, instead of returning to the street and the heat—you know, they go in and they're already health compromised and they come out and they're even more health compromised—so, to be unsheltered in that situation, again, I think can really exacerbate or lead to impacts that maybe wouldn't happen if somebody was inside.
FRANK
And how is Commonwealth Catholic Charities leading this effort?
CARSON
I'm really proud of the work that we do to focus on our community's most vulnerable. That's been a really big shift in the last couple of years to focus on folks who, like I said, they really need someone to come meet them where they are, and to have somebody to check on them. Like I said, sometimes a daily basis, can make a really big difference. We have a lot of stories where we've worked with folks who are 60 to 70 years old—sometimes we have folks who are in their 80s who are experiencing street homelessness—a lot of those folks have been experiencing homelessness for a really prolonged amount of time. They're not going to be able to go to a shelter where they're surrounded by other people and resolve their homelessness, in the same way that someone who maybe is younger, and would be in this situation would be able to.
I think that that work to be able to go meet with folks where they are in the community and really engage with them on a regular basis really is life-saving. I had a client who I think had been experiencing homelessness for upward of 20 or so years. He was almost 70 years old, and I went to see him every single day. I bought him McDonald's every single day just to convince him to come with me to work on things. And in the end, we were able to get him connected to assisted living which is really what he needed. He needed a lot of support. So I think that work to really focus on the most vulnerable and eliminate barriers for folks who really need that support and really need somebody paying attention and checking on them is probably the best thing we can do for folks.
And a lot of the preventative work that we do, you know, just to make sure that people have water, that they're able to get critical services like their mail, that they have phones so that they can stay connected to services, that their basic needs are being met — I think is huge, it's not enough, obviously. We don't have enough resources for everybody, unfortunately. But the work that we do to really bridge gaps for folks that are really in the most emergent crisis that somebody can be in, really can be life-changing.
FRANK
I really appreciate your candor in all of this, because I know this is a hard topic, and maybe this is an unfair question, but as a society are we taking this seriously enough? I mean, people generally think of the homeless when the temperatures drop. They hold food drives and blanket drives around the holidays, but it sounds like the more critical need is water and shade, some sort of cover, right now.
CARSON
I think the community response we've seen in the winter is just, and I'm very grateful that people, that compassion really seems to increase around the holidays and you know, and the colder months when there is an emergency when somebody is outside in those months. I think we're seeing now that people are starting to be more aware of the emergency in the summer months, which again I'm really grateful that we're having this conversation and promoting awareness. It feels like the attention to this topic is just now starting to rise in the last couple of years. When I first started in the summer months, it kind of felt like sometimes we were on an island, like we weren't getting donations for people and were really struggling to provide basic needs because we're a small team.
Now over the last couple of summer seasons, we're seeing more awareness about this. We're seeing people in the community passing out water and electrolytes and supplies that people need, so I would say people are starting to take it more seriously but it is a really important crisis that I hope that people continue to pay attention to.
FRANK
Carson what's the most significant thing that a concerned citizen can do, partner nonprofit can do or a government agency can do to make a difference for individuals experiencing homelessness this summer?
CARSON
I think on the individual level you know, if somebody is comfortable to carry supplies with them when they're just running their errands and they see someone who's outside who looks like they need water, that can certainly make a big difference. If somebody is not comfortable doing that, I think donating items to nonprofits that do this work — we're always happy to receive donations and distribute them to people in need.
I think another big thing is that if you see something, say something. If you see a neighbor experiencing homelessness and it's really hot outside and it looks like there's really any cause for concern, you should call emergency services. Or even if there doesn't look like there's an acute emergency happening, but you are concerned in general that they're having prolonged exposure to heat, just to make sure that there's a way to get them connected to services. So we do coordinate a lot with the community. We get a lot of calls from community members who are concerned about our neighbors that are outside. I think that the more that people do that, and create awareness, because if somebody's in the community, you might see someone that we don't know or who we haven't seen in a couple of weeks and we were looking for them. That can be really impactful.
At the government level or even for community members, just advocating that we continue to provide resources for people during the summer. There is a lot of conversation about the need for year-round emergency shelters at the city council level, so those meetings are open to the public—somebody can go and advocate for these changes. And I think as programs, we have an acute understanding of what the needs are and we're always trying to do more so just collaborating with providers and collaborating with the community—trying to get more resources for people is the biggest difference we can make.
FRANK
I've been talking with Carson Cuppett, Program Supervisor for Homeless Services for Commonwealth Catholic Charities on the dangers of summer heat for vulnerable populations and individuals without permanent housing. Thanks for being on the program, Carson.
CARSON
Of course, thank you for having me.
FRANK
If our listeners have questions or concerns about housing insecurity this summer or unsafe conditions that they may be experiencing, who should they call?
CARSON
There are a couple of different access points in the city of Richmond, or really, for the whole region of Richmond. Somebody can call the Homeless Connection Line and complete an intake over the phone and that phone number is 804-972-0813. We also recognize that a lot of folks may not have phones to call the hotline or they may have more barriers to calling the hotline. So as coordinated street outreach, we do take requests from the community and there is a form online that someone can fill out if they see somebody in the community, or if someone in the community just needs help they can fill it out for themselves, and I can share that with you all if you want to publish it. And like I said, we do a lot of work to coordinate with community members, so if somebody is concerned about somebody in the area, they're always welcome to call our office and we'll try to get an outreach worker out to them to meet them where they are and to check on their needs and get them connected to services.
FRANK
And if people do want to donate, what kinds of items should they bring and where should they bring them?
CARSON
So we accept donations at our office, which is in the East End, at 809 Oliver Hill Way. Because of COVID restrictions, we generally can only accept new items. But in the summer months we generally always need water, electrolyte packets can be really helpful, Gatorade, beverages like that that can keep somebody hydrated. Changes of clothes — a lot of times in the month there's a lot of rain, and people need changes of clothes. Undergarments for men and women, socks, wipes can be really helpful — obviously when people are in the heat they need to clean up a little bit. Razors can be helpful for people. Facial hair can make it a lot hotter for a lot of the folks that we're serving. And I would say snack bags, toiletries, just things that are really basic needs that we're not thinking of because we're able to access those easily. But just having food for people to eat, that's easy if they're unsheltered, so things with pop-top cans, things with protein can be helpful, things like peanut butter. Toiletry items, shampoos – there are quite a few shower sites in the City of Richmond. So things like that can be helpful for them to have.
FRANK
Sounds great. Thanks so much, Carson.
CARSON
Thank you.