Equity Data Series: High School Graduation
Increasingly, completion of high school or its equivalent is the minimum level of education sought by employers. 

That means it is highly difficult, if not impossible, for someone without a high school diploma to secure a job with a livable wage. 
---
Inequities in High School Graduation
We used high school dropout data to identify inequities in High School Graduation in our region. Here's what we found: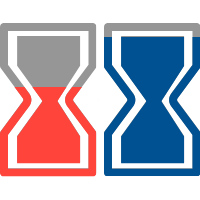 About 6 in 10 English as a second language students graduate on time compared to 9 in 10 students whose first language is English.
The high school dropout rate is based on a four-year study of a group of students who enter ninth grade for the first time together with the expectation that they will graduate in four years. It expresses the percentage of students in an expected graduating class who dropped out – and did not re-enroll – during that four-year period.
Visit our
Indicators of Community Strength
pages to look at high school dropout rate data across our region.
---
How United Way Helps
United Way of Greater Richmond & Petersburg currently funds three programs at two local nonprofits supporting High School Graduation. Our total 2020-22 investment in this area is $270,000. 
Communities in Schools (CIS) of Richmond serves high school students in Richmond City and Henrico County by determining needs and providing community resources and non-traditional education programs for students at risk of dropping out. A recent CIS national study reveals that teachers, principals and superintendents report that poverty was the number one barrier to success in their schools. Other barriers include students coming to school unprepared to learn, chronic absenteeism and a reported lack of parental involvement. CIS helps diagnose those problems and treat the chronic symptoms of poverty that show up in the classroom through the ISS model. The model is implemented by a school-based site coordinator, working with staff to identify students at risk of not graduating, who brings resources to school to address basic, behavioral and non-academic needs of children. 
From March 16 through June 22, 2020, the CIS Richmond and Henrico COVID high school response included: 
1,942 

c

ompleted contacts with families

 

1,205 1

-on-

1 

check-ins

 with CIS students

 

1,292 

b

asic need supports delivered, including 

school resources and technology assistance for virtual learning

 

178 

r

eferrals made to support families with housing assistance, internet access, mental health care, healthcare access and transportation

 
In response to school closures as a result of the pandemic, CIS Richmond Site Coordinators pivoted to engaging students and families virtually through individual check-ins. CIS is a trusted resource in the community and in many cases, a first responder through a mental health and family lens. They are working with Richmond Public Schools to build stronger, more collaborative teams in the schools when Sate reopening guidelines are adopted by the City. They equity disparities that have long been a part of the CIS advocacy platform, as well asl the daily fabric of CIS actions plans in the school became a glaring reality during the pandemic. Advocacy for minority school systems must be bolder and engage better policy in order to change the systemic racism that has real and lasting impacts on students. 
Sacred Heart Center's College– and Career-Bound Program is a culturally relevant strategic life-planning program open to Latino high school students that focuses on exploring post-secondary career pathways, including community college, trade/apprenticeship programs, workforce development and four-year colleges/universities. Sacred Heart's ongoing work with students affirms the ongoing need to bridge the gap in college access for Latinx families. For some students, this means providing direct assistance as they navigate the college application process and look for ways to pay for higher education. For other students, bridging the gap signifies providing information about available education and vocations options, and teaching the tools needed for success. For the first six months of the program, all 33 students enrolled live below poverty guidelines. 
Students came from Tucker and George Wythe High Schools. Prior to the pandemic, the program met weekly and included dinner as well as transportation from school to each youth's home. In the first five weeks of the program, there was 75 percent attendance for sessions each week. The pandemic caused the needs of the students participating in the program to intensify. There were significant access problems to the online format for several George Wythe students. Tucker program participants were able to participate in weekly Zoom sessions while Sacred Heart worked on providing a wraparound services model for Wythe students who had different needs. 
Fortunately, for Fall 2020, Sacred Heart anticipates that all students from Tucker and Wythe will have the technology and internet resources needed to participate in an online program that will take place weekly for 1 to 1.5 hours. However, they will continue to offer the short videos and other resources on Google Classroom that students can continue to access if they are unable to attend online classes. Wraparound services to students in need will also continue. The goal of the program this fall is to meet students where they are and provide the support they need to successfully plan for their futures during these uncertain times.
---
How Can You Help? 
Designate a donation to High School Graduation today. Your donation helps us make equitable education a reality for our region.
DONATE
---
Learn more about United Way's Data Equity Series: