Exemplify what collective community
leadership can achieve.
Named for 19th century French intellectual Alexis de Tocqueville, whose Democracy in America lauded our nation's spirit of philanthropy, the Alexis de Tocqueville Society honors our most generous and committed investors who donate a minimum of $10,000 annually.
When you become a member of the Alexis de Tocqueville Society, you join an elite group of local leaders dedicated to creating positive change and fueling high-impact work in the Greater Richmond and Petersburg region for years to come.
Alexis De Tocqueville Society Giving Levels
Members de la Sociéty

$10,000-$24,999

Ordre de Liberté

$25,000-$49,999

Ordre d'Egalté

$50,000-$74,999

Ordre de Fraternité

$75,000-$99,999

La Societé Nationale

$100,000-$249,999
Women United is an exclusive group for female members of our Leadership Circle and Alexis de Tocqueville Society. This important giving community brings women together to learn about community needs and leverage their collective resources to solve problems for local women and children.
Latest Updates
Upcoming Event – Panel on the History of Philanthropy
Join us on Friday, December 9 from 11:30 a.m. to 1:00 p.m. for an Alexis de Tocqueville Society event at the Virginia Museum of History & Culture! We will be hosting a panel-style presentation and luncheon focused on the history of philanthropy in our region and state. Guests will hear stories of philanthropists and change agents in our region and learn what community support has looked like throughout the years, including the rich history of our United Way. 
We hope you will join us for this event! Please email Sammie McCabe at mccabes@yourunitedway.org to RSVP.
Spotlight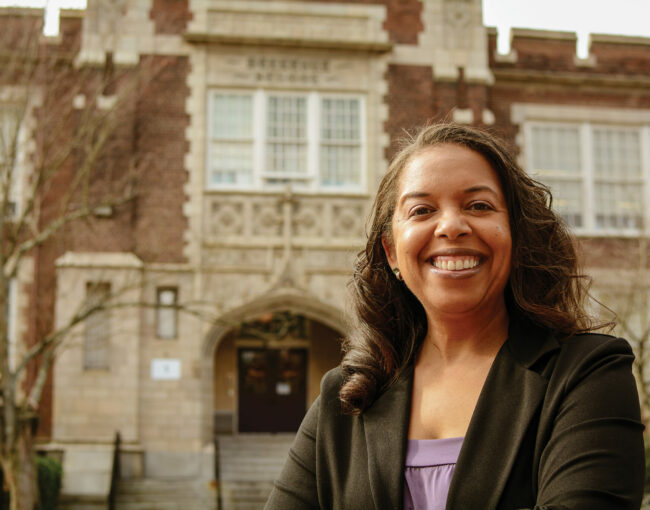 Ashanté Smith
Ashanté's upbringing, her participation in local programs and the support she received from caring adults all contributed to her successful journey to her current position as a partner at Troutman Sanders. That is why she gives back to her community through United Way of Greater Richmond & Petersburg.
Join the Alexis de Tocqueville Society
Become a part of this remarkable group that understands how generosity today impacts the generations of tomorrow. For more information on the Alexis de Tocqueville Society and to become a member, contact Samantha McCabe, Director of Major Gifts.