The Steps to Success look different when we deepen our understanding and realize we all know someone working their way up the Steps. For Terressa Campbell-Oten, it was her previous students.
Terressa is currently Strategic Initiative Coordinator at the Federal Reserve Bank of Richmond. Before beginning her career at the Federal Reserve, Terressa spent three years in a Richmond Public Schools third grade classroom, helping students discover a love for reading.
"I watched my students struggle," said Terressa. "I wanted to help them develop that love for reading and show them that this is the time to practice what you learned before. Research shows that children are more likely to achieve greater success throughout school if they are reading on grade level in third grade."
Terressa's teaching experience fueled her passion for United Way's work here in Richmond. Her personal tie to the Third Grade Reading Step to Success brought to light how important each of the Steps are for everyone in our community.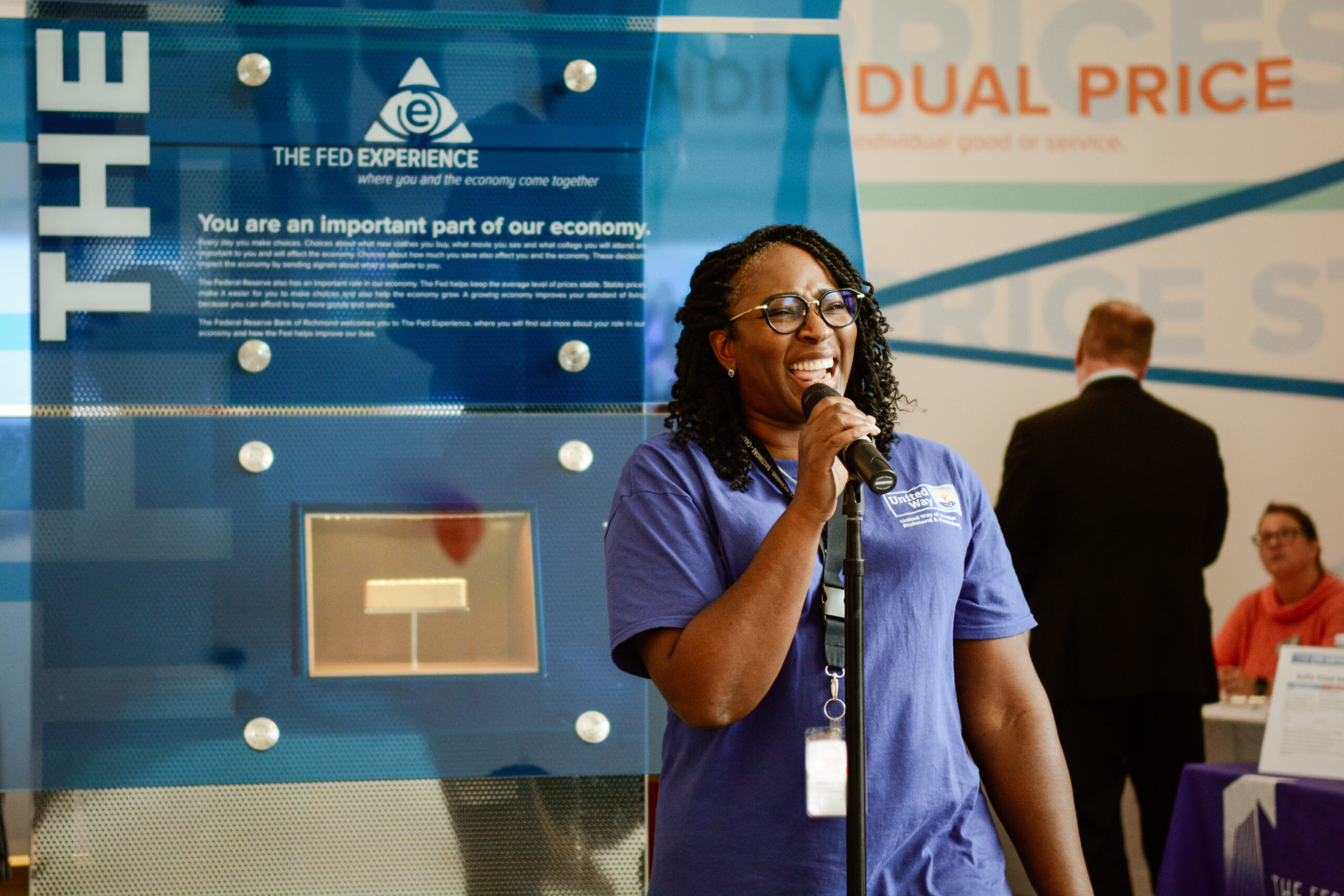 United Way identifies third grade as a turning point for young learners. Up to third grade, students learn to read. After third grade, they read to learn. And when students learn to read at grade-level by third grade, they are more likely to stay engaged in school through middle school, graduate high school on time and secure a job after graduation.
With this knowledge in her back pocket, Terressa volunteered to be a part of the Fed's annual giving campaign to support United Way of Greater Richmond & Petersburg. She had previously served as an administrative assistant in 2017 before becoming a co-chair in 2018 and leading the campaign as chair in 2019.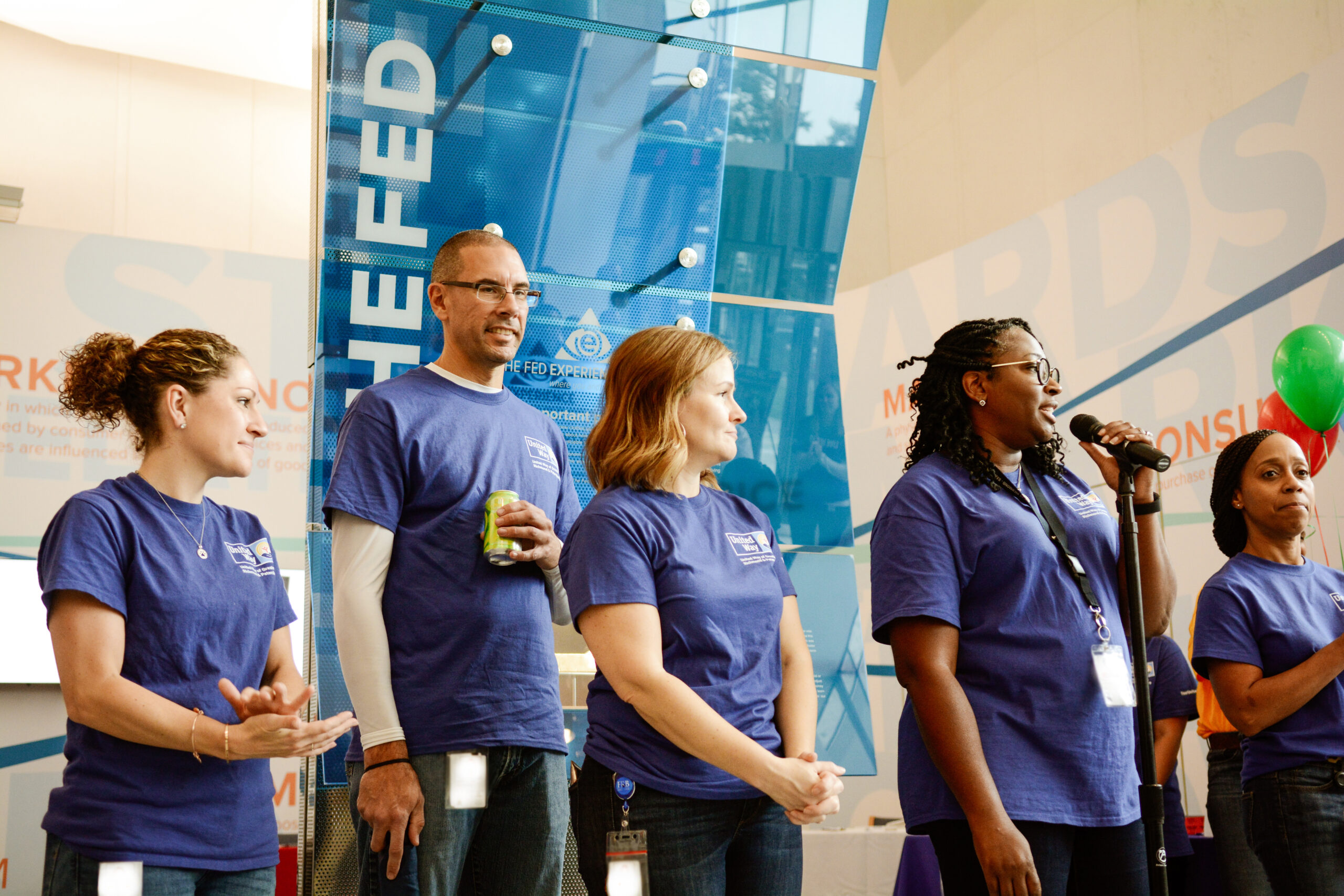 As the campaign's chair, Terressa led a seven-person committee through the planning and implementation of the campaign. Her focus: To help each committee member and Federal Reserve employee understand their "why" for supporting United Way. She did this by engaging her colleagues in special events, volunteer opportunities and discussion about the importance of United Way's work in the community.
Some team members shared how United Way funded programs helped them in a time of need. Terressa shared that these stories were strong enough to move her toward a deeper understanding of the importance of these resources for everyone.
"We are so proud to have partnered with Terressa on the Federal Reserve's United Way campaign for three straight years," said James L.M. Taylor, president & CEO of United Way of Greater Richmond & Petersburg. "Terressa's leadership experience both in her current role and as a former educator makes her a great example of United Way's mission in action."
Though Terressa will not be on the planning committee for the Fed's 2020 campaign, she says she looks forward to staying engaged by volunteering to support United Way Literacy Kits and giving to United Way programs like Kindergarten Countdown Camp through payroll deduction.
---
[bs_well size="sm"]
United Way's History with the Federal Reserve Bank of Richmond
The Federal Reserve Bank of Richmond is one of United Way's most dedicated local partners. Over the course of this 20+ year partnership, the Fed has raised more than $6 million for the Greater Richmond and Petersburg region.
[/bs_well]