Whether it's continuing education or entering the
workforce, everyone deserves a path to success.
For many people, the goal after high school is to secure a job that will provide income and serve as the starting point for a career. Some people enter the workforce immediately after high school, while others continue their education in college or pursue a credential. Many people continue their education and work at the same time.
While there are many routes to take, the goal is the same: to secure a stable job with a sustainable income. We believe everyone should have the ability to find employment with a living wage- critical components to maintaining financial stability and providing a safe and healthy living environment for families.
Featured Story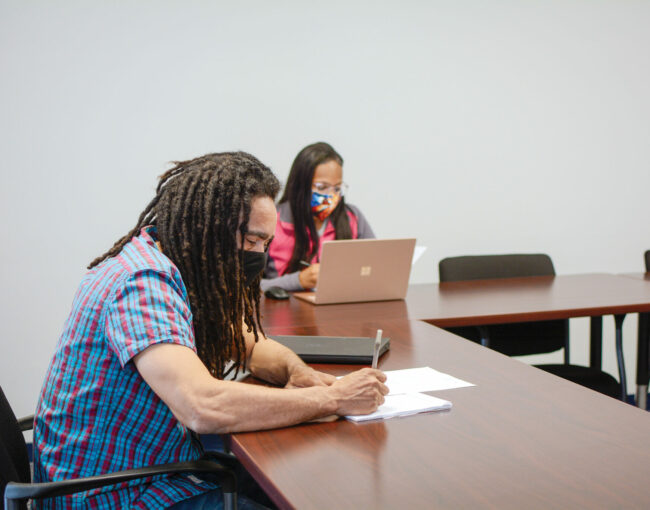 Creating Employment Opportunities
Securing a steady, sustainable job with a livable wage is a critical element of many of United Way's Steps to Success. Unfortunately, many Richmond residents face barriers that prevent them from finding and keeping a steady job. And many employers report difficulty in locating candidates to fill open positions. We are working to bridge that gap by working with local nonprofits and service providers to remove barriers to employment.
Read More
Latest Updates
"Start Up for Success" prepares entrepreneurs for next step in business journey
A new United Way program is providing aspiring entrepreneurs the social capital, training, coaching and start-up funding needed to bring their ideas to life and lead economic development in local communities.
Piloted in 2021, Start Up for Success has since guided five budding entrepreneurs through the 10-week program and prepared them to launch or grow their businesses in fields from urban farming to child care to appliance repair and more.
Data Points
---
Explore More Data
---