How good intentions become great results.
United Way brings together our region's nonprofits, businesses, schools and volunteers. We identify key areas of need and create community-based and community-led solutions that provide everyone in our region with a clear path to success. We invite you to learn more about the following initiatives and programs that improve the lives of millions of people in our region.
Featured Program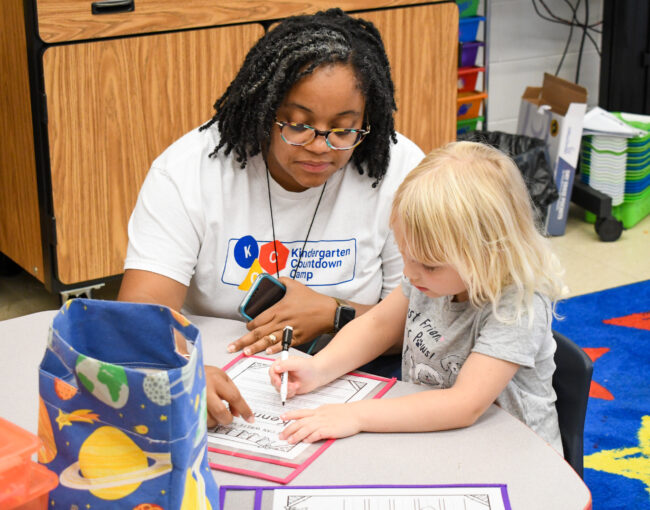 Kindergarten Countdown Camp
United Way's Kindergarten Countdown Camp is a free summer learning program for rising kindergarten students with limited to no preschool experience. Taught by licensed teachers, Kindergarten Countdown Camp prepares students and their parents for a successful start in kindergarten.
Learn More