Kindergarten Countdown Camp
Preparing children for kindergarten so they start school confident and ready to learn.

In our service area, 1 in 5 students start kindergarten without the skills necessary to learn and thrive in elementary school. The successful transition to kindergarten is crucial for students as it sets the foundation for their entire educational journey, so those who come unprepared are at a strong disadvantage. These students begin their academic career behind their peers because they lack basic readiness skills. This increases the likelihood of challenges throughout their education, particularly around critical milestones like literacy and high school graduation.
United Way of Greater Richmond & Petersburg wants to close this opportunity gap. We want to make sure every student starts school ready to learn and succeed. That's why we run Kindergarten Countdown Camps.
What is Kindergarten Countdown Camp?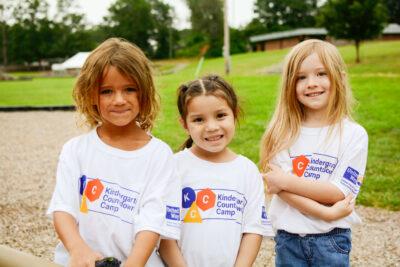 United Way's Kindergarten Countdown Camp is a free summer learning program for rising kindergarten students with limited to no preschool experience. Taught by licensed teachers, Kindergarten Countdown Camp prepares students and their parents for a successful start in kindergarten. While at Camp, students receive breakfast and lunch, a new book each week, passes to a museum and a backpack full of school supplies.
The program focuses on basic kindergarten skills like recognizing shapes, letters, counting, writing their name, adjusting to the classroom setting and even riding the school bus. The camp also teaches children important social emotional skills such as following directions and routines, working with peers and expressing emotions.
"He needed to get a feel of being around other children. He was the only child until recently so he kind of always had my full attention. I wanted him to learn to be sociable."
– Kindergarten Countdown Camp Parent on why they enrolled their child in Camp.
Kindergarten Countdown Camp also helps parents prepare for this new transition for their child through Parent Events. At the Parent Event, parents learn about school readiness skills, school health requirements and community resources. The Parent Event also provides an opportunity for parents to meet district and school staff to begin the process of creating a strong partnership with their child's educators.
"The program is fantastic for families and children entering school for the first time. It was a great tool to prepare the kids and myself for the upcoming school year!"
– Kindergarten Countdown Camp Parent
Read the story about how Kindergarten Countdown Camp changed the start of school for one parent and her twins.
Due to the COVID-19 pandemic, we shifted to virtual camps for summer 2020. We are excited to once again be welcoming students into the classroom for our 2021 Kindergarten Countdown Camp.

A

ll camp classrooms will adhere to the school system's safety policies and precautions.
What are the outcomes?
Each Kindergarten Countdown Camp participant is given two kindergarten readiness assessments: one at the beginning of camp and one at the end. The assessments measure students' readiness skills and social emotional skills. Teachers suggest children should be at least in "in progress" on these key skills when starting kindergarten. View the data from our Kindergarten Countdown Camp and find out more on how we have helped young children prepare for the school year ahead.
Why is kindergarten readiness so important?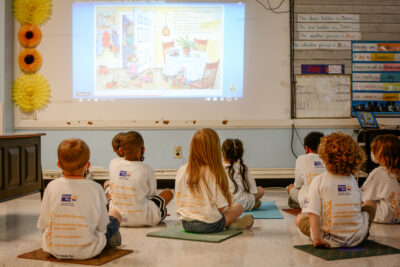 Students that begin kindergarten without the necessary skills will struggle to read on grade-level, be engaged through school and are less likely to graduate high school on-time. That's why it's crucial that we make sure all students start kindergarten ready to learn. Kindergarten Readiness is one of our nine Steps to Success. Click here to learn more.
Want to host or sponsor a Kindergarten Countdown Camp?
If you would like to host a Kindergarten Countdown Camp in your area or help fund this initiative, please contact:
Emily Watkins
Director of Community Impact
watkinse@yourunitedway.org